The concept of revenge travel has gained a lot of attention as people look to make up for vacations postponed due to the pandemic.
In this article, we will provide a guide to these 20 countries, voted most popular by various tourist surveys.
From the best countries in Europe to visit, like Portugal and Croatia, to the top 10 most beautiful countries, like Canada and New Zealand, we've put together an inspiring list for your 2023 travel plans.
So, are you ready to pack your bags and venture to the best countries to visit in 2023?
Key Takeaways:
Discover the best countries to visit in 2023, including the top European destinations like Portugal, Spain, and Croatia.
Explore the beauty of Canada, Morocco, Japan, Thailand, Mexico, Vietnam, Turkey, Australia, New Zealand, Egypt, and Costa Rica.
Immerse yourself in the rich history, stunning landscapes, and vibrant cultures of these countries.
Plan your next adventure and add these top 20 countries to your travel bucket list.
Best Countries to Visit in Europe
Explore some of Europe's most interesting destinations. These places provide a great combination of history, culture, and natural beauty.
1. Portugal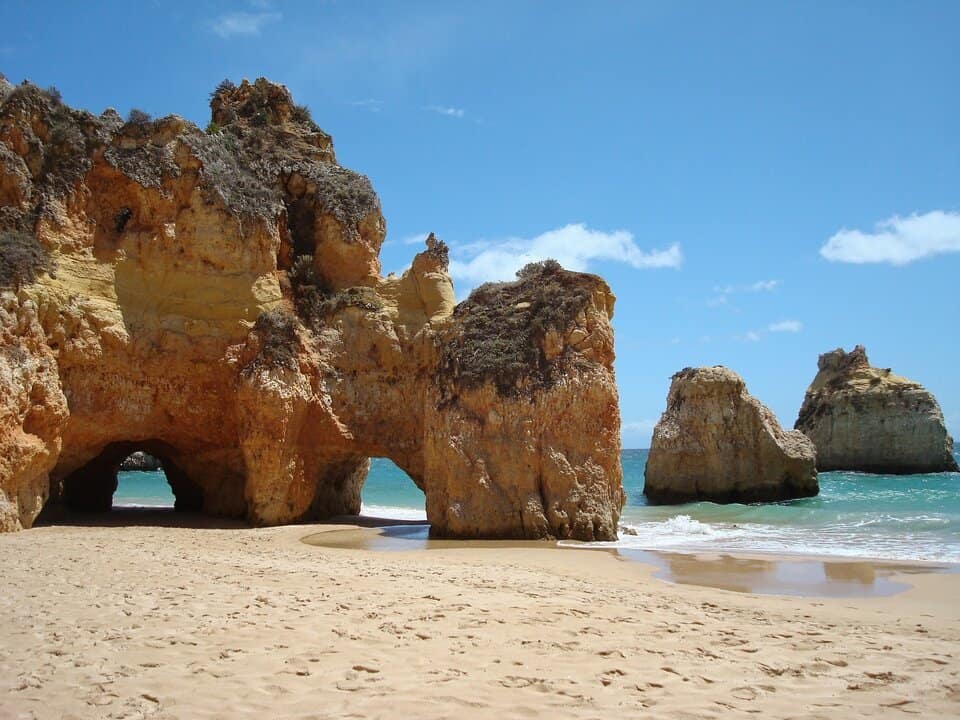 Known for its stunning coastline, vibrant cities, and rich heritage, Portugal has something for everyone.
From exploring the historic neighborhoods of Lisbon to savoring world-class wines in the Douro Valley and relaxing on the beautiful beaches of the Algarve, this place draws in visitors with
its charm and beauty.
2. Spain
Spain entices travelers with its diverse landscapes, vibrant culture, and cuisine.
Discover Barcelona's architectural marvels like the Sagrada Familia, immerse yourself in Madrid's ambiance, or relax on the beaches of Costa del Sol.
Also, don't miss the cities of Seville and Granada, where history and culture come alive.
3. Croatia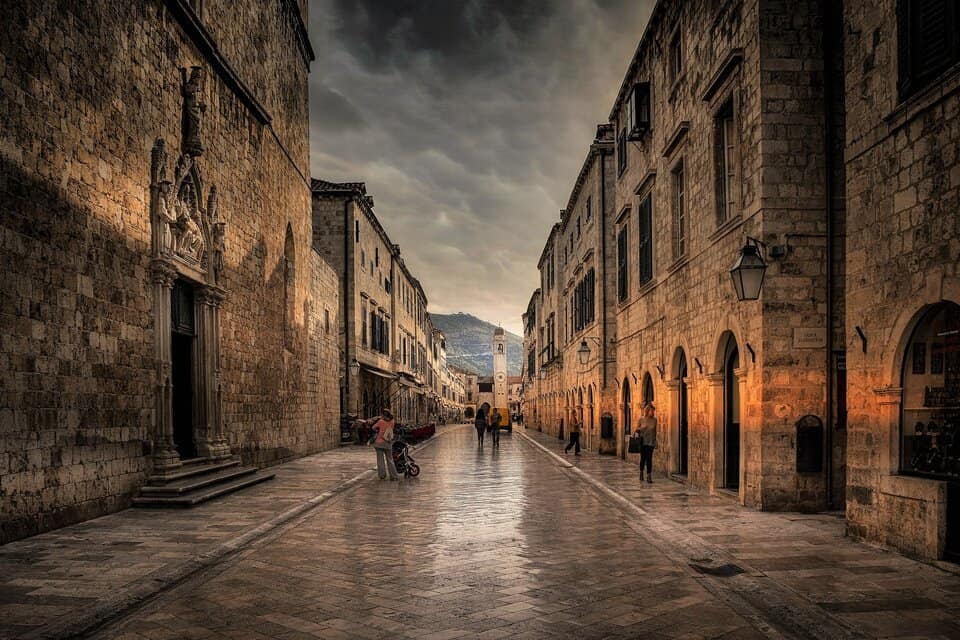 With its breathtaking Adriatic coastline and medieval towns, Croatia has emerged as a top destination in recent years.
Wander around the walled city of Dubrovnik, discover the stunning Plitvice Lakes National Park, or sail through the idyllic islands of Hvar and Korčula.
Croatia offers a perfect blend of natural beauty, history, and Mediterranean charm.
4. Netherlands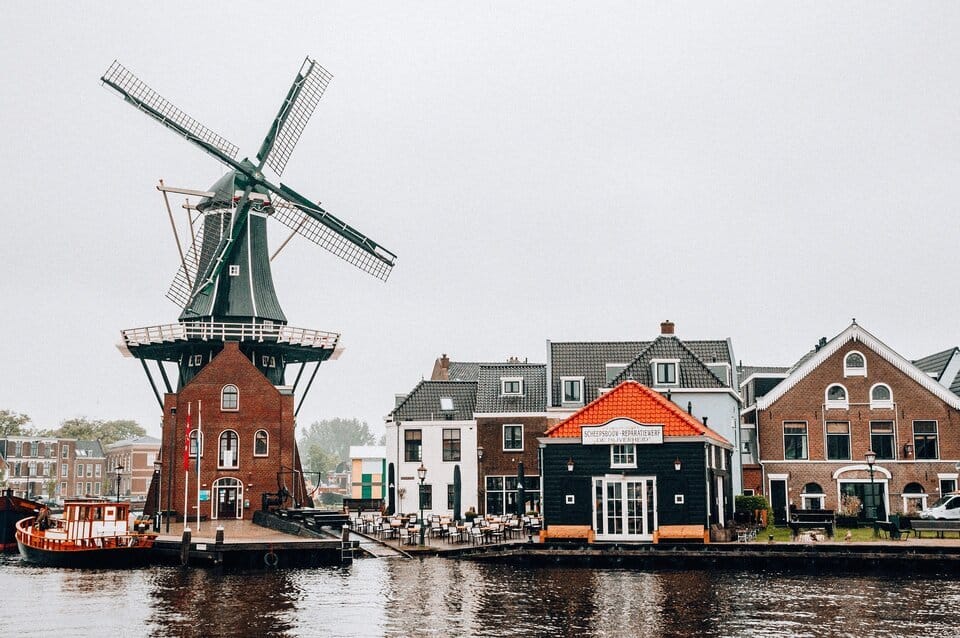 The Netherlands is famous for its picturesque landscapes, iconic windmills, and vibrant cities.
Discover the colorful tulip fields of Keukenhof, explore the historic streets of Utrecht, or cycle through the scenic countryside.
Amsterdam is a must-visit with its world-class museums and charming canals.
5. Greece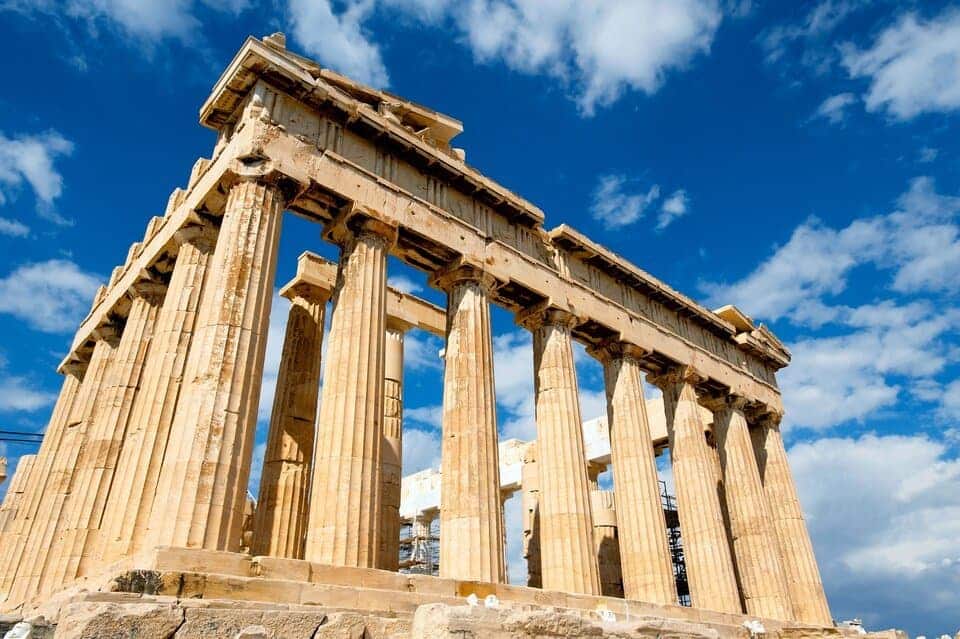 Step into the cradle of Western civilization and experience the ancient wonders of this country.
Explore the iconic Acropolis in Athens or laze under the breathtaking Santorini sunsets. Also, get a glimpse into an ancient world when you visit the archaeological treasures of Delphi, a UN World Heritage Site.
Greece offers a blend of history, mythology, and stunning natural beauty.
6. Italy
Italy is a country synonymous with culture, history, and fine cuisine.
Explore the romantic canals of Venice and discover the ancient ruins of Rome. For art enthusiasts, the art-filled streets of Florence have plenty to offer.
Spoil yourself with world-class cuisine and immerse yourself in Renaissance art while soaking up the dolce vita lifestyle.
7. France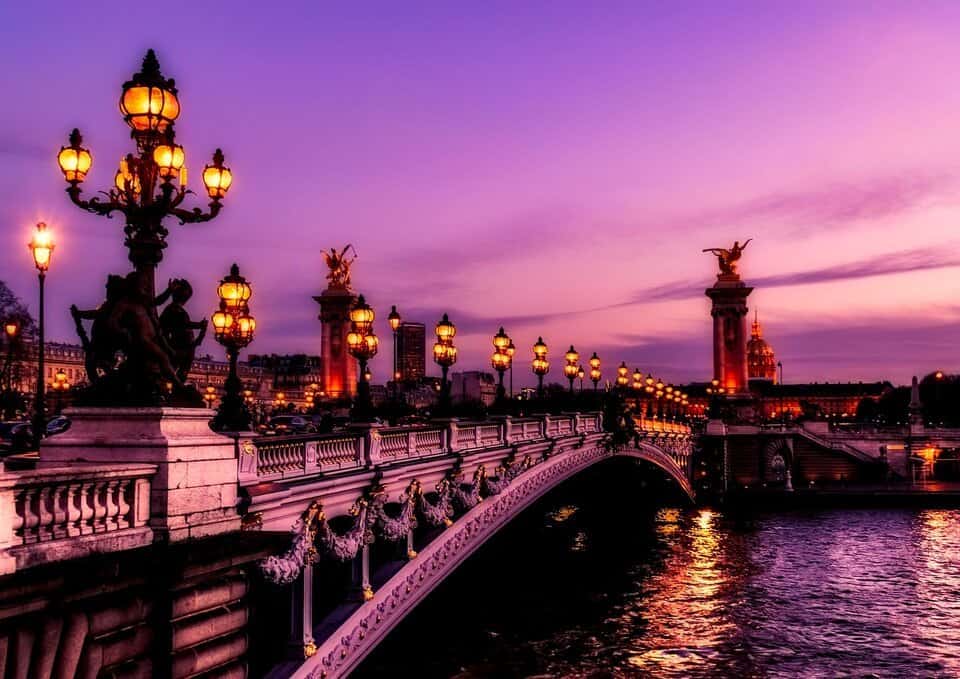 France exudes elegance, charm, and cultural richness.
Experience the magic of Paris, stroll through the charming villages of Provence, or explore the fairytale châteaux of the Loire Valley.
Another must-visit destination is The French Riviera, with its glamorous resorts and stunning coastline.
8. Poland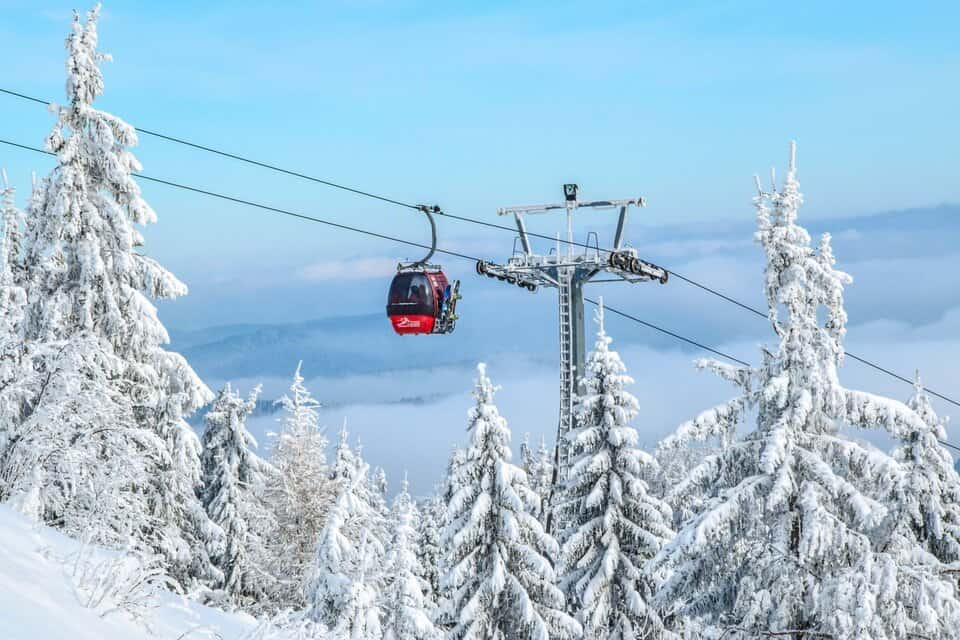 Poland is a country that surprises visitors with its rich history, vibrant cities, and natural beauty.
Explore the historic streets of Krakow, visit the unforgettable Auschwitz-Birkenau concentration camp, or discover the scenery of Zakopane in the Tatra Mountains.
Also, don't forget to try the delicious Polish cuisine.
9. Germany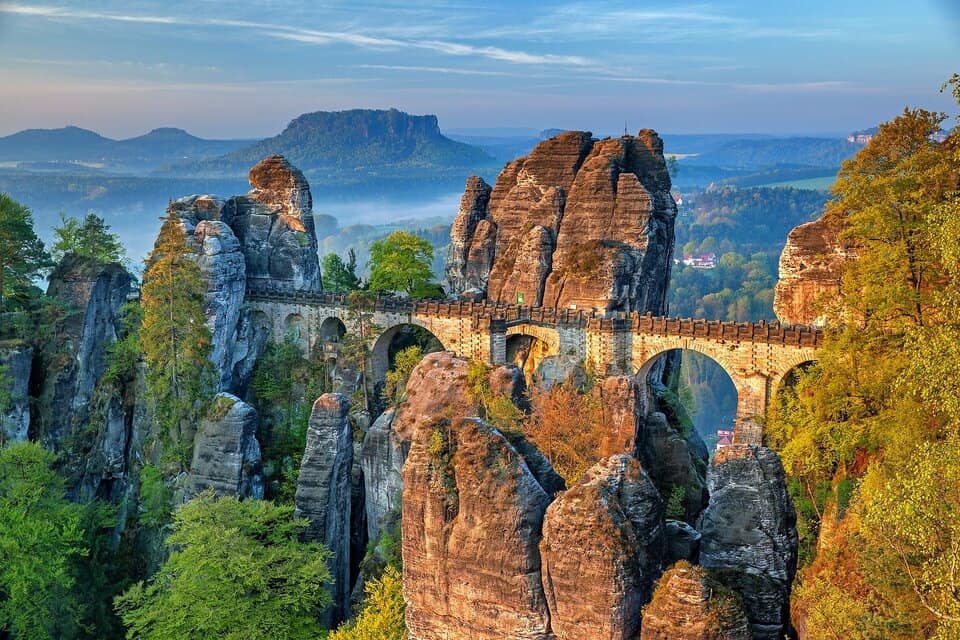 A blend of history, culture, and scenic beauty can be found in Germany.
Discover the dynamic capital of Berlin, marvel at the fanciful castles along the Romantic Road, or savor Munich's warm Bavarian friendliness.
The beautiful Black Forest and the alluring Rhine Valley are a must-visit.
Beautiful Countries to Visit
These are some of the most stunning places in the world, with a blend of breathtaking scenery, fascinating cultures, and delectable cuisine. The following list spans from the North American continent, to the farthest corner of Oceania.
10. Canada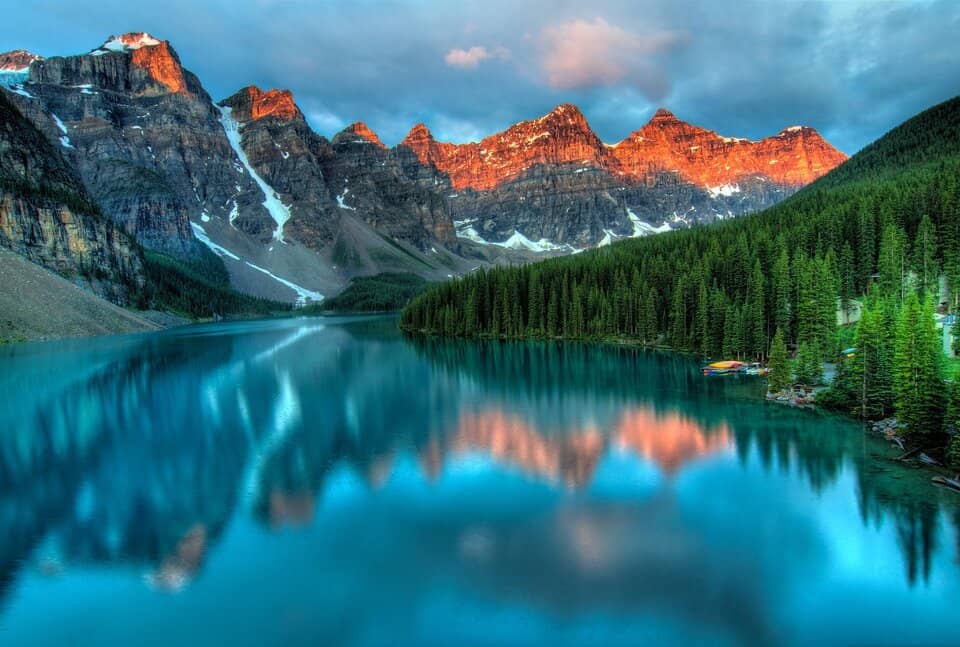 Canada is a haven for lovers of the outdoors because of its wide landscapes, untainted wilderness, and kind inhabitants.
Experience the multicultural metropolis of Toronto and Vancouver, the spectacular splendor of Banff National Park, and the beautiful Rocky Mountains.
Be sure to try some of its famous poutine while you're there.
11. Morocco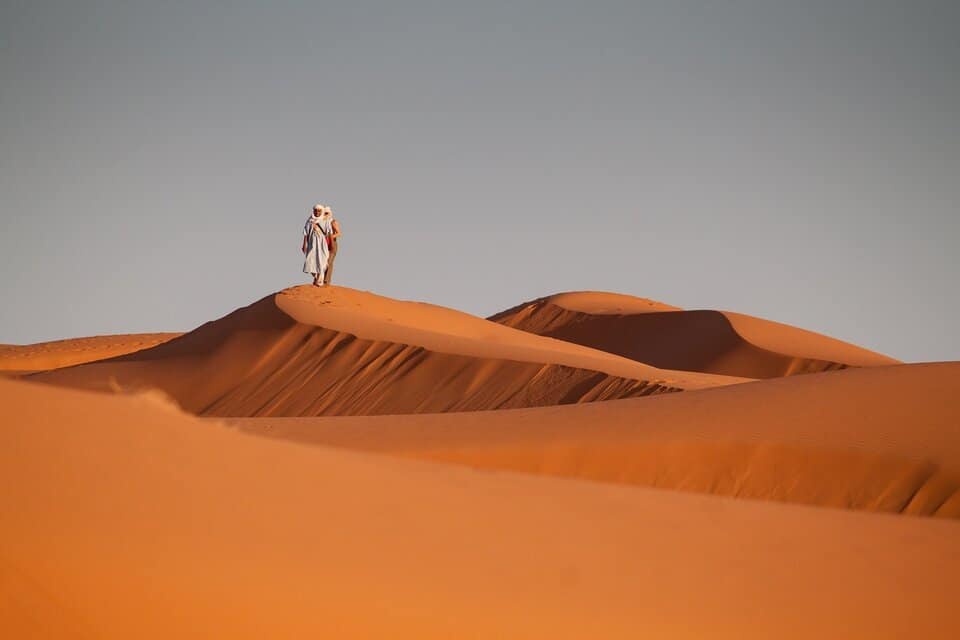 Indulge in the unique delights of North Africa when you visit Morocco.
Wander through the blue lanes of Chefchaouen, sleep beneath the stars in the Sahara Desert, or get lost in the maze-like streets of Marrakech.
Morocco's thriving marketplaces, gorgeous architecture, and extensive cultural history amaze tourists young and old alike.
12. Japan
Japan is a remarkable fusion of history and modernity, with contemporary cities and calm shrines.
Explore the historic city of Kyoto, take in the busy streets of Tokyo, be in awe of Mount Fuji, and relax in the serene hot springs of Hakone.
And don't forget to try some of its delicious cuisine, like sushi, ramen, and tempura.
13. Thailand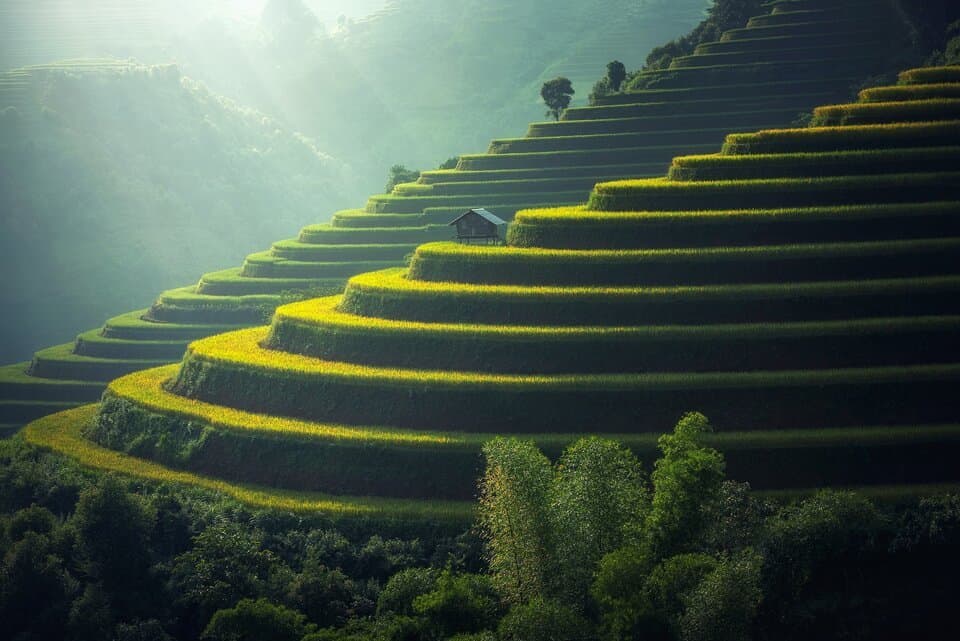 With its vibrant street markets, warm beaches, and historic temples, Thailand has become a favorite tourist destination.
Unwind on the islands of Phuket or Koh Samui, explore the vibrant city of Bangkok, and discover the cultural riches of Chiang Mai.
Mango sticky rice, pad thai, and khao soi are some truly mouthwatering Thai dishes that you have to try.
14. Mexico
This country provides a rich variety of landscapes and cultures.
Visit the vibrant streets of Mexico City, rest on the white-sand beaches of Cancun, or visit the historic Mayan ruins of Chichen Itza.
Mexico wows visitors with its welcoming culture, spectacular fiestas, and delectable food.
15. Vietnam
Vietnam has spectacular natural beauty, a rich history, and a dynamic culture.
Explore the historic hamlet of Hoi An and the busy districts of Hanoi as you cruise past the stunning limestone formations of Halong Bay. Don't miss the Mekong Delta's gorgeous scenery.
Pho, banh mi, and bun cha are just some of the delectable Vietnamese dishes that you must not miss.
16. Turkey
Turkey connects Europe and Asia, presenting an enthralling mix of cultures and landscapes.
Discover Istanbul's beautiful ambience, wonder at Cappadocia's strange scenery, and unwind on Antalya's pristine beaches.
Indulge in Turkish food like kebab or baklava while learning about the country's rich history.
17. Australia
Australia is a country rich in contrasts and natural wonders.
Discover the landmark Sydney Opera House, the colorful marine life of the Great Barrier Reef, and the wide Outback. From the stunning beaches of the Gold Coast to the ancient rock formations of Uluru, Australia has something for everyone.
Take a peek at its distinctive fauna, such as kangaroos, koalas, and the Tasmanian Devil, in their natural habitat while you're there.
18. New Zealand
New Zealand is a nature lover's dream, known for its magnificent scenery and outdoor experiences.
Explore the geothermal marvels of Rotorua, trek through the spectacular fjords of Milford Sound, or visit Auckland.
Don't pass up the chance to do adrenaline-pumping sports like bungee jumping and skydiving.
19. Egypt
Experience what it's like to live in biblical times and travel to Egypt.
Marvel at the magnificent Giza Pyramids, cruise the Nile River, and visit the ancient temples of Luxor and Karnak.
This country is a must-see destination for history fans and adventure seekers alike, thanks to its rich history, cultural riches, and the enigmatic Sphinx.
20. Costa Rica
Costa Rica is a tropical paradise known for its biodiversity and ecotourism sites.
Hike through its beautiful jungles, take a peek at exotic species in national parks, and unwind on its stunning beaches.
Explore Arenal's volcanic vistas, go zip-lining through the forest, or soak in its natural hot springs.
FAQs
Which countries are known for their natural beauty?
Canada, Morocco, Japan, Thailand, Mexico, Vietnam, Turkey, Australia, New Zealand, and Costa Rica top the list. These destinations boast captivating landscapes and diverse ecosystems, making them an irresistible choice for nature enthusiasts.
What are the top 10 countries to visit before you die?
This is a subjective matter, as preferences differ from person to person. But some frequently  chosen destinations include Italy, Greece, France, Japan, Australia, Egypt, Canada, Morocco, New Zealand, and Costa Rica. These countries offer remarkable experiences that are often cherished for a lifetime.
What are the best countries to visit in 2023?
Choosing the best countries to explore in 2023 depends on various factors, such as your budget, personal preferences, and travel style. But some widely recognized options include Australia, New Zealand, Japan, and Canada. These countries offer diverse experiences and attractions that cater to a wide range of interests and travel budgets.
Related: