Undoubtedly, the USA's unique and breathtaking landscape is one of the best in the world!
From its notable city attractions like Times Square and Central to its unique and magical natural landscapes in California, Utah, and Arizona, you can't help but marvel at their beauty.
Here is a list of the 100 best places to visit in the USA before you die that you can embark on one by one!
Key Takeaways:
Some notable tourist attractions in the USA are Time Square, the Statue of Liberty, Central Park, and 360 Chicago Observation Deck.
The most famous places in the USA are Brooklyn Bridge, Devil's Tower, and Niagara Falls.
The most unique places to visit in the USA are Yosemite National Park, The Antelope, The Wave, and Yellowstone National Park.
Top Tourist Attractions in the USA
1. Times Square
Do you love shopping and roaming around? If yes, Times Square in New York is the perfect place for you! Join thousands of pedestrians, tour shops and restaurants, or even watch a Broadway show. What's notable about Times Square are the digital billboards and signs that fill up the energy of the space, making it one of the most famous places in the USA.
2. Statue of Liberty
Once you are in the US, especially in New York, the Statue of Liberty is one of the sculptures you shouldn't miss! Towering the New York Harbor, the Statue of Liberty is a world icon that symbolizes hope and freedom. Take the chance to see the statue up close and walk inside it up to the crown level.
3. Central Park
As one of the most popular landscape parks in the world, Central Park is truly a gem of New York City. It serves as a breather to the busy vibe of the metro, with yoga classes, bike tours, picnics, and pedicab tours to join in. Take advantage of the horse and carriage tour, bringing you to some of the most notable attractions in Manhattan.
4. 360 Chicago Observation Deck
If you want the best and the most breathtaking views of Chicago, experience that with 360 Chicago Observation Deck, 94 stories above! Experience their Tilt activity, where you'll be tilting over the edge of a glass-supported mechanism. Alternatively, you can chill and grab a drink at CloudBar while taking in Chicago's panoramic views.
5. Lincoln Memorial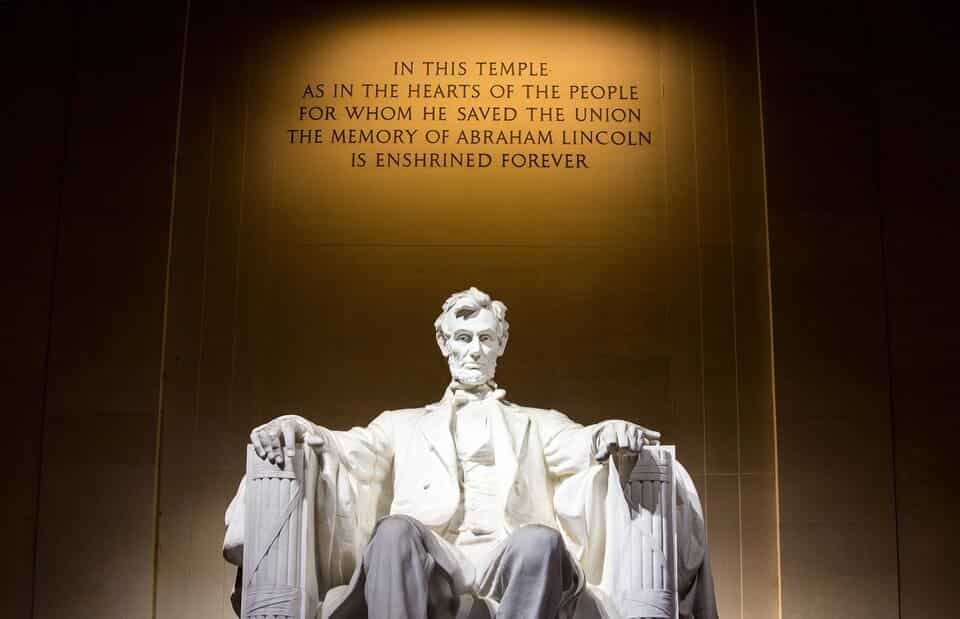 Honoring the best president Abraham Lincoln, the Lincoln Memorial in Washington DC is an iconic memorial worth visiting! Just at the end of the National Mall, gaze over the famous 19-ft statue of Abraham Lincoln and his speeches.
6. Golden Gate Bridge
Claiming to be one of the world's most beautiful bridges, the 2700+-m Golden Gate Bridge is a must-see in San Francisco! This iconic bridge also holds the world record for the longest span for a bridge. And it is not just a beautiful bridge. Still, you can engage in activities like hiking, biking, walking, and even shopping.
7. Madison Square Garden
At least once in your life, you get to experience watching events and concerts in the world's most famous arena, Madison Square Garden in New York; that's a good achievement!
8. Washington Monument
One of the highlights of your Washington DC trip is to see and take pictures of the 555-ft white marble obelisk giving tribute to late President George Washington. For a heightened experience, take the elevator to reach the topmost floor, which happens to be an observation deck.
9. Field Museum of Natural History
If you want to see giant dinosaur fossils fully assembled, or artifacts dated million years old, head over to the Field Museum of Natural History in Illinois! More than the regular exhibits, there are also a lot of ticketed exhibitions that will surely entertain you, including 3D watching, hands-on areas for kids, and many more.
10. Walt Disney World Resort
Nothing beats the experience in the world's largest and most famous Disney park, Disney World, in Florida! I am sure you and your kids will surely love it! Go over the most famous attractions like Magic Kingdom, Hollywood Studios, Typhoon Lagoon, Animal Kingdom, Nemo the Musical, and a lot more fun.
11. Empire State Building
Did you know that 3,400 men helped build the Empire State Building? That's a lot? Let's add the Empire State Building to your bucket list! As one of the top tourist attractions in the USA, and the skyscrapers in the whole world stand with 105 stories, it's a good travel stop in New York. Take the elevator to the 82nd or the 102nd floor to reach the observatory for a panoramic view of New York.
12. Navy Pier
One of the most enormous piers in the world, along the shorelines of Michigan Lake, lies the Navy Pier! It's an entertainment hub with rides, games, museums, cultural attractions, outdoor adventures, summer fireworks, and restaurants. Book your hotel at Sable at Navy Pier, with amazing pier views.
13. Gateway Arch
I bet you'll be amazed by the Gateway Arch towering over the skyline of St. Louis in Missouri at 630 feet. And believe it or not, the steel arch is not just an architectural marvel but also an accessible building, making it one of the top tourist attractions in the USA.
14. San Antonio RiverWalk
The beating heart of Texas, the San Antonio Riverwalk could be one of spring's busiest and most celebrated venues. With lots of happenings within the riverwalk, like festive river parades, artisan markets, diverse food stalls, and restaurants, you'll have fun there.
15. Kennedy Space Center
If you're wondering where NASA usually launches its space rockets, it's typically at Kennedy Space Center in Florida, and you can visit the space center anytime. Especially with those of you who are space lovers, I know you'll enjoy seeing actual rockets and spacecraft, space simulators, interactive exhibits, and meeting NASA astronauts.
16. Hoover Dam
For just $30, you can tour the concrete arch-gravity dam Hoover Dam in Colorado! You can experience riding an elevator to the top of Hoover Dam, walking through the dam system tunnels, and getting a beautiful view of the Colorado River.
17. Mall of America
If you've had enough of the mini-malls in your hometown, there's a high chance of you not just liking but loving the huge 4-level Mall of America in Bloomington. Prepare your finances, shop all you want from the 520 stores available, and dine in restaurants you have never experienced. It also has theme parks, aquariums, and cinemas, perfect for families.
18. Space Needle
Experience your most iconic climb on Seattle's 605-ft tall futuristic-designed Space Needle. It lets you experience the best 360-degree views of Seattle. Don't hesitate to experience the Loupe, a revolving glass floor 500 ft above ground level, for a thrilling adventure.
19. Universal Studios Hollywood
It's fulfilling to explore one of California's most fantastic theme parks, Universal Studios Hollywood, where you can enjoy more or less 19 rides and attractions. These include character sightings, Harry Potter and the Hidden Journey, Jurassic World the Ride, Fast and Furious, Despicable Me, and more.
20. The Metropolitan Museum of Art
We can't deny that MET in New York is one of the top tourist attractions in the USA because of how much art can be seen and appreciated inside. Apparently, it is one of the largest art museums in the world, decorating millions of art from all over the world!
21. Hollywood
Are you a Hollywood fan? Don't wait and go to one of the world's most prominent places for movies and television shows, Hollywood in LA, California. Explore the Hollywood Walk of Fame or take a selfie with the Hollywood sign!
22. Joshua Tree National Park
If you're looking for the best spot for stargazing, Joshua Tree National Park in California is a good choice! The park is two hours away from the nearest city. Hence, light pollution is minimal, and you can see numerous constellations, planets, and a vast portion of the Milky Way Galaxy. More than stargazing activity, seeing the peculiar-looking trees with one trunk and three to nine main branches is fantastic.
23. Epcot
Want some exhilarating date with your love? Try Epcot in Disney World in Florida! It is one of the best places in the US for couples, where you can enjoy many rides and attractions like Spaceship Earth, the Land Pavilion, World Showcase Entertainment, Epcot Festivals, and Future World.
24. The White House
It's general information that the White House in Washington is the US president's home and workplace. Still, it's also the people's house so you can tour inside. Book tours in advance so you can admire the iconic exterior architecture, explore Lafayette Square for a look at the statues and memorials, and the White House Visitor Center for some exhibits and interactive displays.
25. Brooklyn Bridge
Get amazed by the steel wire design for the suspension cables of Brooklyn Bridge! For a better experience, walk across the Brooklyn Bridge and appreciate the river and the Manhattan skyline for free. Get to the bridge early morning or night to avoid the crowds.
If you're looking for the best spot for stargazing, Joshua Tree National Park is a good choice! The park is two hours away from the nearest city. Hence, light pollution is minimal, and you can see numerous constellations, planets, and a vast portion of the Milky Way Galaxy. More than stargazing activity, seeing the peculiar-looking trees with one trunk and three to nine main branches is fantastic.
26. Grand Central Terminal
If you think that all you can admire in Grand Central Terminal in New York are the number of platforms, tracks, and architecture, there's so much more than that! Explore the various shops and stores, the Vanderbilt Hall for exhibits and special events.
The Grand Central is also an excellent food hub. You must try the Grand Central Oyster Bar & Restaurant and a few culinary delights from particular vendors.
27. Millenium Park
Known for its iconic art installations like "Cloud Gate" and "The Crown Fountain," Millenium Park is one of the most vibrant green public parks in Chicago, Illinois, for you to experience. Given its prime location, you can have a leisurely walk and see the stunning views of Lake Michigan, the Michigan skyline, and the Art Institute of Chicago. You can even attend outdoor events and festivals in this eminent public park!
28. Georgia Aquarium
Dive into an unforgettable aquatic adventure at Georgia Aquarium in Atlanta, Georgia! You can experience an up-close encounter with many sea animals like penguins, sea otters, belugas, dolphins, and sea lions. For a chance to sleep with aquatic animals, inquire about their 'Sleep Under the Sea' experience for a minimum of $105.99.
29. Rock & Roll Hall of Fame
Shout out to all rock and rollers! Let's celebrate the music industry's legacy by visiting the Rock & Roll Hall of Fame in downtown Cleveland Ohio. Learn the history, notable artists, artifacts, memorabilia, and more from its exhibits, educational programs, and workshops.
30. Ellis Island
The "Gateway to America," Ellis Island in New York Harbor, is the portal for millions of immigrants trying to enter the land of opportunities. One notable attraction you must set foot in is the Ellis Island National Museum of Immigration, narrating the story of immigrants through photos, exhibits, and artifacts.
31. Everglades
I bet you'd see some in Everglades, Florida, if you haven't seen a panther or alligators! The wildlife in this diverse ecosystem in Florida is genuinely remarkable. You'll stumble upon various animals, including crocodiles, alligators, reptiles, amphibians, fishes, and birds.
32. Mackinac Bridge
One of the most iconic landmarks with an incredible engineering design in Michigan, Mackinac Bridge is a must-visit! As the bridge connects the two peninsulas of Michigan, it also connects their cultural differences. Once you get to the bridge, you'll see the most lovely views of Michigan, overlooking its natural environment and the Great Lakes.
33. Great Smoky Mountains National Park
Home to the world's oldest mountains, dated 300 million years ago, with a large diversity of flora and fauna, the Great Smoky Mountains National Park in Tennessee is one of the top tourist attractions in the USA! Requiring you to pay nothing, you can explore miles and miles of streams, hiking trails, and 90+ historic structures.
Most Famous Places in the USA
34. Molokai, Hawaii
Would you like to see and hike some of the tallest cliffs worldwide? Cave in on the northern sea cliffs of the Hawaiian beauty, Molokai! Head over to the Palaau State Park or the Kalaupapa National Historical Park to start your hiking adventures and climb the challenging 4,000 ft high cliffs.
35. Devils Tower
The Devil's Tower in Wyoming offers lots of adventurous activities that you can enjoy, like having nature walks where you can see stunning wildlife. You can also participate in ranger-guided tours to explore the natural geological formations.
36. Niagara Falls
Niagara Falls in New York State is one of the most famous places in the USA. From the observation tower down to the Mist boat tour, you can see the majestic beauty of Niagara Falls. You can also explore the Cave of the Winds for a thrilling yet fun activity.
37. Alcatraz
If you visit Alcatraz, you can experience the surreal views of San Francisco's skyline and the Golden Gate Bridge in San Francisco. You can also see and take a self-guided audio tour of the famous federal prison and learn the place's rich history.
38. Badlands National Park
It's time to explore the hidden wonders of Badlands National Park in South Dakota! There are several fun and exciting activities, like hiking and stargazing. Moreover, Badlands has a visitor center where you learn the history of fossils in the area.
39. Santa Monica
Santa Monica in California offers a variety of fun-filled activities, from their majestic beach to their lively Santa Monica Farmers Market, where you can have the taste of their local dishes like freshly squeezed juices, fresh seafood, and locally grown fruits and vegetables, or you can stroll around the pier using bike rentals.
40. Venice Beach
Get your perfect tanned skin in Venice Beach in LA! Many fun activities are waiting for you. Watch several performers alongside the beach, and you may also enjoy the colorful boardwalk or take a stroll along Abbot Kinney Boulevard for a shopping galore at their local boutiques.
41. Malibu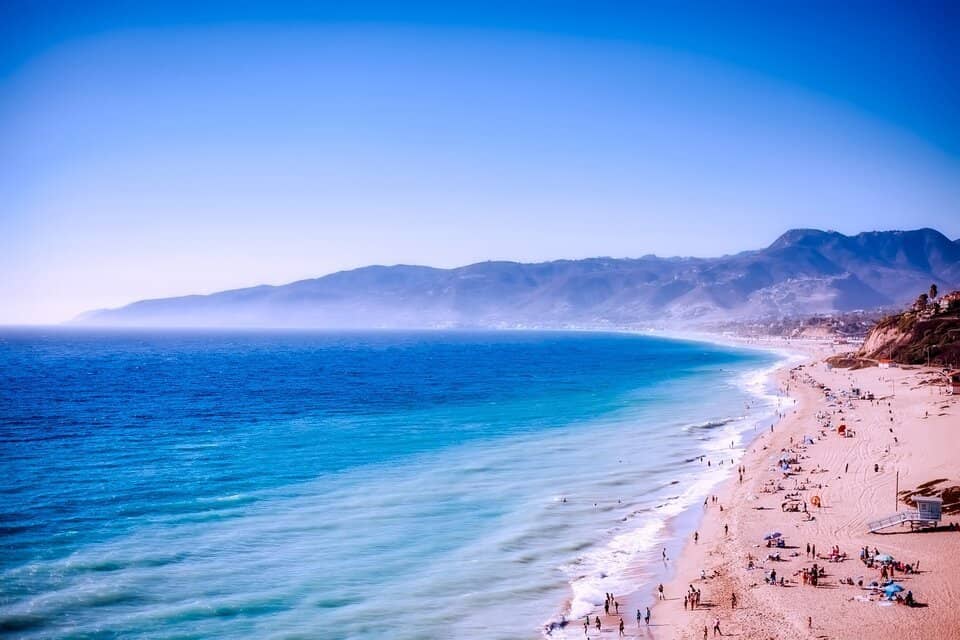 Malibu, California, is full of peace and beauty; that's unarguable! You can enjoy several crystal clear beaches like Surfrider Beach and Zuma Beach. After enjoying the beach, you can go hiking in Solstice Canyon; for art lovers, you can also drop by the Getty Villa. Lastly, enjoy the local restaurants in the area.
42. Mount Rushmore
In Mount Rushmore of South Dakota, you can see an up-close view of the monumental sculpture of the four US presidents; aside from that, be amazed by the natural formation of rocky trails and participate in a guided tour. Lastly, come and drop by the Licon Borglum to learn the history of the place.
43. White Sands National Park
Sledding down the gypsum, hiking at the dune trails, and stargazing are some of the most notable activities in White Sands National Park in New Mexico. You can also ride to explore the area's beauty but remember to bring your water and sunscreen.
44. Liberty Bell
Liberty Bell in Philadelphia is a perfect place for those who love learning, especially the history of the US. Liberty Bell is one of the most famous places in the US because it symbolizes freedom; you can learn a lot from the place by exploring the American Revolution exhibits.
45. Mesa Verde National Park
Mesa Verde offers several activities that you can enjoy. Register for a guided tour of the Cliff Palace and Balcony house for an unforgettable experience. You can also wander through the ancient cliff dwellings and learn about the colorful and rich history of the Puebloan people.
46. Grand Teton
If you are looking for an adventure-filled vacation, the Grand Teton in Wyoming is the perfect place; take a hike with the picturesque trails or even go on a boat trip on Jenny Lake. Lastly, you can go camping on the camping grounds.
47. Temple Square
Temple Square in Salt Lake City, Utah, is where history and beauty collide. It is a perfect place to visit for those interested in the history of Latter-day Saints. You can also watch a live performance from the famous Mormon Tabernacle Choir or explore the lively and lush gardens and fountains of Salt Lake City Temple.
48. National Mall
Explore the historical landmarks in the National Mall of Washington DC, like the Lincoln Memorial and Washington Monument, and you can also go for a museum date at one of the Smithsonian Museums of Natural History and the Air and Space Museum.
49. Magic Kingdom Park
Relive your childhood dreams as you visit the Magic Kingdom Park in Florida. It is a perfect place for tourists traveling with kids because it offers many activities they will enjoy, like Meeting your favorite Disney characters while on their magical parade. You can also visit Cinderella Castle and Pirates of the Caribbean.
50. The Palouse
If you ought to see some unique landscape you've probably never seen before, The Palouse in Washington State has something for you! With its gently rolling wheat-covered hills which are green in color in spring, and turn brown during summer ready for harvest.
51. Waikiki
Get your perfect tanned skin on Waikiki Beach in Honolulu and enjoy water activities like surfing and paddle boarding. You can also roam along the shopping and dining districts at Kalakaua Avenue. Finally, stroll around the historical sites of the Waikiki Trails.
52. Pike Place Market
Never missed visiting the OG market of Seattle, the Pike Place Market! The market is home to many restaurants, eateries, and specialty food shops where you can buy delicious treats, fresh produce, and seafood. There are also retail shops, a crafts market, and a couple of street performers and entertainers. Ultimately, you'll get the best Elliott Bay views since the market is at the waterfront!
53. Kilauea
Kilauea is known for its volcanoes, so the attractions you can explore are related to anything volcanic! These include the Hawaii Volcanoes National Park, the Crater Rim Drive, the Thurston Lava Tube, and the Chain of Craters Road.
Want something more interesting? Dine at the Volcanoes House, which offers breathtaking views, and educate yourself through the Volcano Observatory.
54. Mt. Rainier
Admire the stunning glaciated peak of Mt. Rainier in Seattle, towering at 14,000 feet! This mountain is an active volcano that hasn't erupted for hundreds of years and is considered dangerous. Yet still, it is one of the best mountains in the state where you can hike, climb, and camp.
55. Carlsbad Caverns
If you want to see and experience being in one of the longest and deepest caves in the US, Carlsbad Caverns in New Mexico is the perfect place! The guided tours show you many stunning things like stalactites and stalagmites. It is also worth checking the King's Palace and Big Room.
56. Denali National Park
Have firsthand experience with the diverse wildlife of Denali National Park, and you can see different types of animals like Moose, grizzly bears, and many more. You can also have a bus tour to see the scenic views of the rugged Alaskan wilderness.
57. Florida Keys
The Florida Keys offers a unique diving experience where you can see the abundance of vibrant corals and reefs and go fishing. Visit Everglades National Park and have a taste of their fresh kinds of seafood delights.
58. Big Sur
Big Sur in California is one of the best places to visit in the USA for couples because of its many thrilling yet romantic outdoor activities and attractions to participate in. Relax, enjoy the picturesque beaches and coastal walks, and engage with camping, mountain biking, horseback riding, and kayaking. See the Bixby Creek Bridge, the Pfeiffer Big Sur State Park, and the Scenic Highway 1.
59. Ashville
If you like peaceful city exploration and lovely outdoor adventures, spend your summer in Asheville, North Carolina! Visit one of the American treasures, the Biltmore Estate, buy something from black-operated businesses, try out some yoga hikes, and enjoy a few of the favorite outdoor activities like bellyaching, canyoneering, racing zip lines, hiking, rafting, and biking.
60. Kissimmee
The largest city of Osceola County in central Florida, Kissimmee is the capital of theme parks in Florida, and not talking about just ordinary but the biggest and most popular in the world! Get ready for the adrenaline rush on theme parks like LEGOLAND Florida Resort, Universal Orlando Resort, Seaworld Parks & Resorts, and Walt Disney World.
61. Savannah
Savannah is one of the best cities in Georgia that can give you a unique tourism experience–from its architecture, vibrant culture, tours, and charming landscapes. Experience the Old Town Trolley tours, the Old Savannah tours, and the Savannah riverboat cruises. Other popular Savannah destinations are Tybee Island, Hilton Head Island, St. Simons Island, and River Street.
62. Coney Island
Coney Island in New York is one of the tourist places in the USA where you can enjoy many attractions! From riding the Cyclone rollercoaster and Deno's Wonder Wheel to leisurely strolling the Coney Island Boardwalk, there is something for you. After engaging with rides and taking a long walk, stop at Nathan's famous hot dogs for burgers, fries, and refreshing milkshakes.
63. Faneuil Hall Marketplace
Feed your appetite and your shopping desires at Faneuil Hall Marketplace in Boston! Eat at the Quincy Food Market with over 30 food carts composed of world cuisines, shop at local shops like Sephora and Ann Taylor, and take a sightseeing tour with their hop-on-and-off buses and trolleys.
64. Fremont Street, Las Vegas
Just downtown in Las Vegas, Fremont Street is truly an entertainment hub with lots of music, dancing LED lights, street performances, and other forms of entertainment. Visit the Mob Museum, and Neon Museum, play arcade games, and play at some of the most popular casinos like Golden Nugget and Four Queens.
See the best things to do in Las Vegas.
65. The Strip, Las Vegas
Vegas isn't a city; it's its own magical world! More than Fremont Street, The Strip is the epicenter of the city's entertainment with casinos, fine dining, resorts, shopping centers, and all other glam. Also, watch a few of the best Las Vegas shows on the world-renowned Cirque du Soleil.
66. Napali Coast
Nothing is more dramatic than the coastlines of Napali Coast in Hawaii, with its rugged cliffs and resounding waterfalls soaring next to the ocean! There are many ways you can catch sight of this beautiful Hawaiian coast—helicopter tour around the islands, sailing and snorkelling from Port Allen, sunset dinner cruise, and a full-day island sightseeing tour with an experienced local tour guide.
Most Unique Places To Visit in the US
67. Yellowstone National Park
Isn't it amazing to witness a geyser sprouting out thermal water up to 300 feet? And what more if there are 500 of them! Yellowstone National Park in Wyoming is a hotspot for hot loads of geysers and hydrothermal-like hot springs, towering canyons, lush forests, and wildlife.
68. Yosemite National Park
Yosemite National Park in California is a stockpile of prodigies of nature— from over 500 giant sequoia trees to over 25 majestic waterfalls; it feels like you're in another dimension. Making it more magical, there are various cliff points like the Sentinel Dome, where you can get an unbelievable 360-degree view of Yosemite.
69. Kauai, Hawaii
A long-standing Hollywood setting, Kauai in Hawaii is truly a "garden island" and one of the unique places to visit in the US for shedloads of natural beauty—canyons, coconut coasts, beaches, mountains, cliffs, waterfalls, and so much more.
70. The Wave, Arizona
Tracing back to the Jurassic Age of Rock, there's no reason for you not to witness the ocean wave-like geological sandstone formations of The Wave in Arizona! Take a hike on the most beautiful 90 minutes of your life, where you can see firsthand the dinosaur footprints, the geologic arches, and the well-formed windows.
71. Rocky Mountains National Park
There's no better place to hike the mountains of the US than the most extensive mountain range system of Rocky Mountains National Park in Colorado! It is one of the unique places to visit in the US for its hiking trails, dream-like lakes, wildlife viewing, and camping experiences.
72. French Quarter
The French Quarter in New Orleans is one of the top tourist attractions in the USA that draws people year after year. But why? People go to the French market with eateries, historical sites, museums, and high-quality local restaurants.
73. Chimney Rock
The USA is known for a lot of sandstone formations. Chimney Rock is one of the most distinctive and quirky because of its vertical-like shape towering over Nebraska. Surrounding the rock mountain involves many activities— must-try hiking trails of Hickory Nut Falls Trail and Rocky Broad RiverWalk; try the rides at Chimney Rock Country Fair; and explore the Chimney Rock State Park.
74. Hawaii Volcanoes National Park
Although scary, one of the best things to see before you die is active volcanoes up close, and the place to do that is in Hawaii Volcanoes National Park! Here you can look over two of the world's most erupting volcanoes— the Kilauea and Maura Loa.
75. Grand Canyon National Park
Grand Canyon in Arizona is one of the most picturesque canyons worldwide in the US, famous for its red rocks formed a million years ago. If you're a true-blood explorer, you can try out exciting outdoor activities like camping, driving near the canyon, riding a train, a mule, or a helicopter, or hiking in the Grand Canyon.
The highlight of a trip to the Grand Canyon would be spending time at the U-shaped glass-built Grand Canyon Skywalk to get the best panoramic views.
76. Glacier National Park
The land of glaciers, Glacier National Park in Montana, is a paradise that you must sightsee before you die. Be in love with its pristine turquoise lakes, lush forests with wildlife, and magnificent view of the melting glaciers of the mountains through the Going-to-the-Sun Road's scenic drive. To experience the best of Glacier National Park, hike the whole place, take a boat tour, or ride the red bus!
77. Lake Tahoe
This two-million-year-old lake on the California and Nevada border is one of the most beautiful freshwater lakes in the US and the largest alpine lake! More than its beauty, you can enjoy over ten ski/snowboard resorts and over 800 hiking trails, so there's never a dull moment when you visit Lake Tahoe.
78. Olympic National Park
Hands down to the most diverse national park in the whole US! The Olympic National Park in the State of Washington is a showcase of a multitude of ecosystems, natural resources, and wildlife combined. Take in the thousands of miles of sparkling rivers, numerous mountain glaciers, rain forests, pristine lakes, and ecological wilderness.
79. Sedona Arizona
Never stop hiking Arizona's beautiful red rock formations, and never miss out on Sedona! Experience the best hike of your life and try to feel the energy the rock buttes give you. Aside from hiking, you can also bike, rock climb, and watch the beautiful sunset on top of red rocks.
80. Texas Hill Country
Head over to the wine land of the US! When you visit the Texas Hill Country, one thing you should never miss is going over the 60 unique wineries in the region. Try out their most famous grape varieties, such as Cabernet Sauvignon and Zinfandel.
Aside from wineries, explore the unique nature, such as the millions of Austin Bats flying around, and swim in the holes of Hamilton Pool Preserve in Dripping Springs and Blue Hole in Wimberley.
81. Great Sand Dunes National Park
A visit to the Great Sand Dunes National Park is an experience you'll never forget! On the stunning sandy landscape of Colorado, you can try sand sledding, camping, lodging, and swimming on Medano Creek. At night, you can see and hear the best night sky of your life, where you can clearly see the Milky Way Galaxy.
82. Apostle Islands, Wisconsin
Enjoy camping with family or friends in one of the 21 Apostle Islands in Wisconsin. The island is a show-off of beautiful pristine beaches, magnificent sea caves, and towering cliffs all over the place.
83. Kanab, Utah
Just north of The Grand Canyon State, Arizona, Kanab is also a state filled with beautiful slot canyons in Buckskin Gulch and Grand Staircase-Escalante National Monument and national parks like Coral Pink Sand Dunes State Park, where you can enjoy riding dirt bikes and ATVs.
84. Oracle, Arizona
Oracle is one of the beauties of Arizona that you shouldn't miss, especially when you want to get the best stargazing experience! In its Oracle State Park, you can get the best astronomical night sky view, especially during a new moon or twilight.
85. Lookout Mountain, Georgia
Do you think it's possible to see all seven states at once? Georgia says yes to that! Above the Lookout Mountain is the Rock City Point, where you can see all US states of Georgia, Kentucky, Alabama, Tennessee, Virginia, and North and South Carolina. Aside from that, there are stunning views of gardens, Ruby Falls, and the famous Incline Railway.
86. Mammoth Cave National Park, Kentucky
Mammoth Cave in Kentucky is one of the caves in the world worth visiting. Not because you can find relics of the prehistoric mammals called Mammoths but mainly because of the "mammoth" size of the cave spanning 400 miles long. In fact, it's the longest in the world!
87. Fly Geyser, Nevada
If you want more than ordinary nature walks, try the Fly Geyser tours in Nevada! This tour is unique because you can see three large travertine mounts of geyser cones spewing thermal water up to five feet in the air. What makes it more interesting is its picture-perfect red and green colors that are jaw-dropping in actual sight.
88. Mono Lake, California
Mono Lake in California is one of the most unique lakes in the world that you must see before you die! Why? Mono Lake has no water outlet, unlike typical lakes, so it's naturally stagnant. What makes it more stunning is its rich bluish tone due to the microscopic algae called Artemis Monica living in the upper water.
89. Glass Beach, California
Not your typical beach experience, Glass Beach in California should be included in your bucket lists! To set things straight, the pieces of glass on Glass Beach are not natural occurrences but man-made, and the main reason was residents were just getting rid of their household items and dumping them there. But overall, still, a beautiful place to look out for.
90. Northern Lights, Alaska
It's everyone's lifelong dream to see and admire the Northern Lights in Alaska, or the Aurora Borealis as they call it. Here's some tip! Head over to Murphy Dome in Alaska to get the most stunning and dazzling Northern Lights views between August and April, beaming with green, blue, purple, and red colors across the night sky.
91. Sequoia National Park
Sequoia National Park is known for its giant sequoia trees dominating the lush green forests of California. Aside from the trees, some other notable attractions in the park are the Tunnel Tree, Moro Rock, and the underground Crystal Cave.
92. Mendenhall Glacier Caves
Prepare to be enchanted with the majestic bluish glow of the caves of glaciers in Mendenhall, Alaska! And if you think that an ice cave trip would just be a downright leisurely walk, you're mistaken! You can sign up for many private tours, including hiking, trekking, paddling, and kayaking. Imagine booking the area as a venue for your proposal or wedding; I am sure it will be lit!
93. Bonneville Salt Flats
Famously known for its uniquely dense and zero curvature white salt pan, Bonneville In Utah is also famous as the ground for a bunch of recreational activities. They use this unique terrain for photography, cinematography, archery events, running & marathons, and land speed racing where cars can accelerate up to 600 mph.
94. White Sands National Monument, New Mexico
275-square miles of deserted land with just plain white gypsum sand, isn't it boring? Big No! Aside from the picturesque dune field, there are surprisingly many things to do here, including sledding, camping, scenic drives, picnics, motorcycle riding, and ranger-guided hikes. They even allow you to bring your dogs here!
95. Skagit Valley Tulip Fields
Be dazzled with the rainbow-colored 30-acre tulips of over 50 varieties in the Skagit Valley Fields in Washington State! As equally beautiful as the tulips in the Netherlands, Skagit Valley is the perfect spot to wander with family and take flowery pictures, all while admiring the stunning backdrop of the mountains.
96. Antelope, Arizona
Unique and unmatched—Antelope is one of the unique places to visit in the US, exhibiting its surreal canyon-like sandstone formations in Davis County. Notice that these slot canyons with beautiful orange hues are one of your computers' default nature wallpapers; believe it or not, they are walkable!
97. Lava Beds National Monument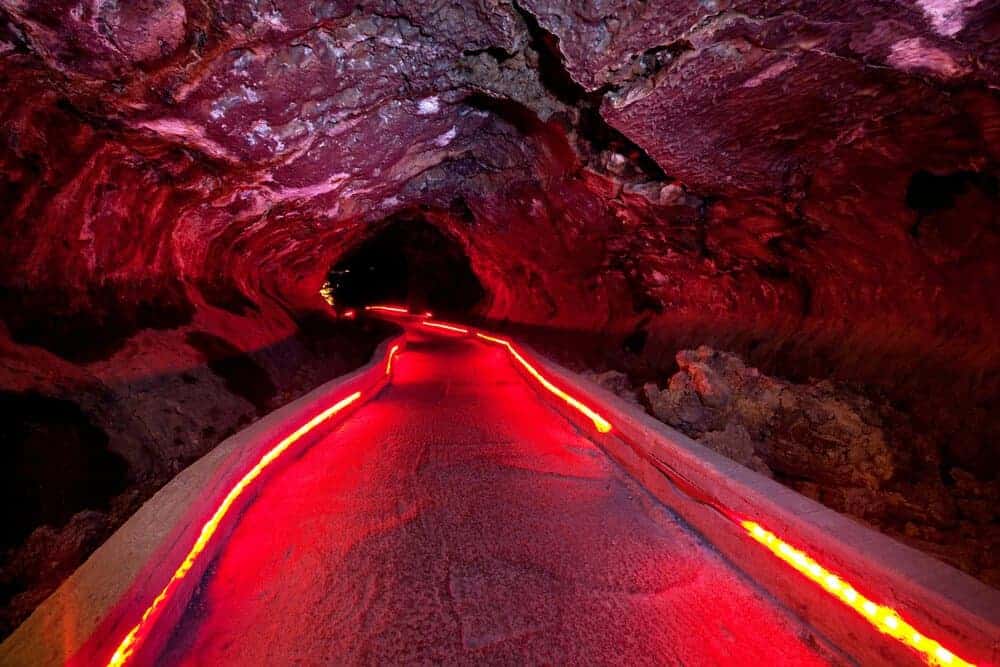 Welcome to the land of lava beds! Impressive view of volcanoes, volcanic formations like cinder cones and pit craters, over 500 lava tubes, and numerous hiking trails, there's so much to discover in this surreal volcanic plateau in California.
You can discover the lava caves according to the difficulty you can bear—the least challenging caves with high ceilings, moderately challenging ones that require you to crouch down through lower sections, and the most challenging ones that need you to crawl!
98. Zion National Park
Don't hang back and experience the best wall climb of your life through the steep red cliffs of Zion National Park in Utah! Explore some famous stone structures in Zion, like the Kolob Canyons, Kolob Terrace, Great Arch, Checkerboard Mesa, and the famous Angel's Landing, where you can spot the humongous California Condors flying.
99. Bryce Canyon National Park
If you are interested in seeing a horde of incredible hoodoos, Bryce Canyon National Park in Utah has many of these, and surprisingly, they have the most in the world! These giant orange shafts of rock structures are the star of the park giving that otherworldly vibe, especially on Queens Garden Trail, where you can see statues like Thor's Hammer and Queen Victoria.
The highlight of your Bryce Canyon trip would be the night sky program, where you can see and appreciate the night skies with less light pollution.
100. Monument Valley
Towering Colorado's sandstone plateau is the sand buttes of Monument Valley in Utah, soaring up to 1000 feet! Did you know that Monument Valley's Sandrock formations are one of the most photographed on Earth? Interestingly, they're not just in vivid red color but come in purple and blue-gray colors as well from the oxides.
FAQs
What is the number 1 vacation spot in the US?
There is no argument that the number 1 vacation spot in the USA is New York City; it offers a lot of options and itineraries to make your vacation meaningful, from the vivid lights of Time Square to the stunning beauty of the Statue of Liberty, you can also take a romantic walk in the Central Park.
Where should I go for the first time in the USA?
Los Angeles would be the best option for first-timers in the USA, with its lively nightlife and iconic Hollywood attractions, their beautiful beaches, and inclusive multicultural environment, making you feel at home.
Where is the prettiest place to visit in the US?
The ferocious Colorado River is one of the prettiest places to visit in the USA. Carving through the canyon creates massive and beautiful scenery; other than that, the Grand Canyon National Park is known for having breathtaking vistas.
Which is the cheapest month to travel to the USA?
The cheapest month to travel in the USA may be considered in different factors, the destination, the airline of your choice, and the weather condition; however, the best month to visit the USA is January to February due to its low demand.
Related: