Although Europe is popular for its worldwide-known landmarks, it's also home to numerous hidden gems that remain undiscovered by many tourists. These unique destinations are often among the most beautiful places in Europe, making them a must-have addition to your travel itinerary.
In this article, I've listed the best non-touristy European locations that you should visit for a once-in-a-lifetime experience on this dream continent.
Key Takeaways
Some of the best non-touristy places in Europe include The Azores in Portugal, San Marino in Italy, and Provence in France.
If you want to explore unique cities, Perast in Montenegro, Brisighella in Italy, and Giethoorn in the Netherlands are great options.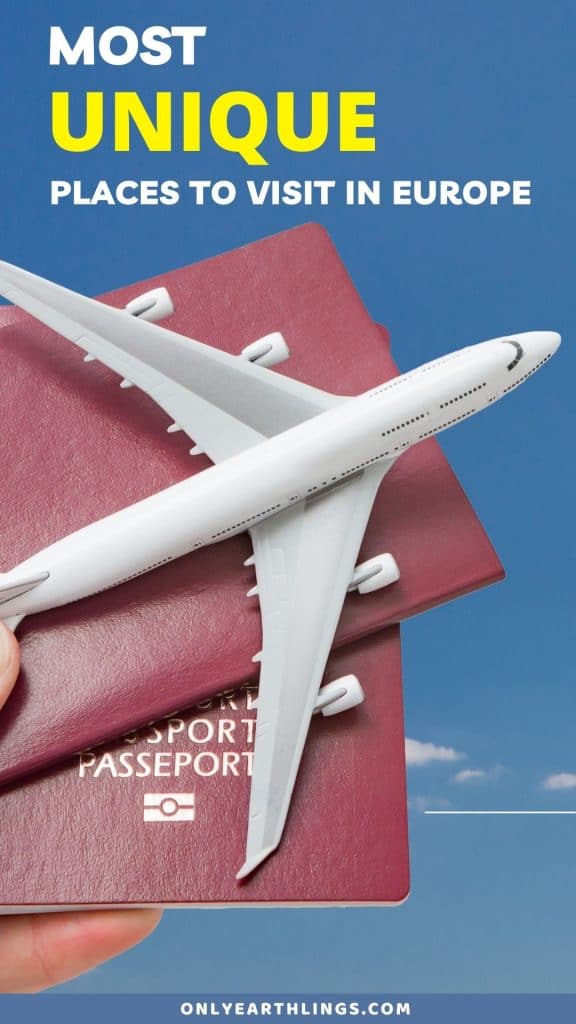 Best Non-Touristy Places To Visit In Europe
1. The Azores, Portugal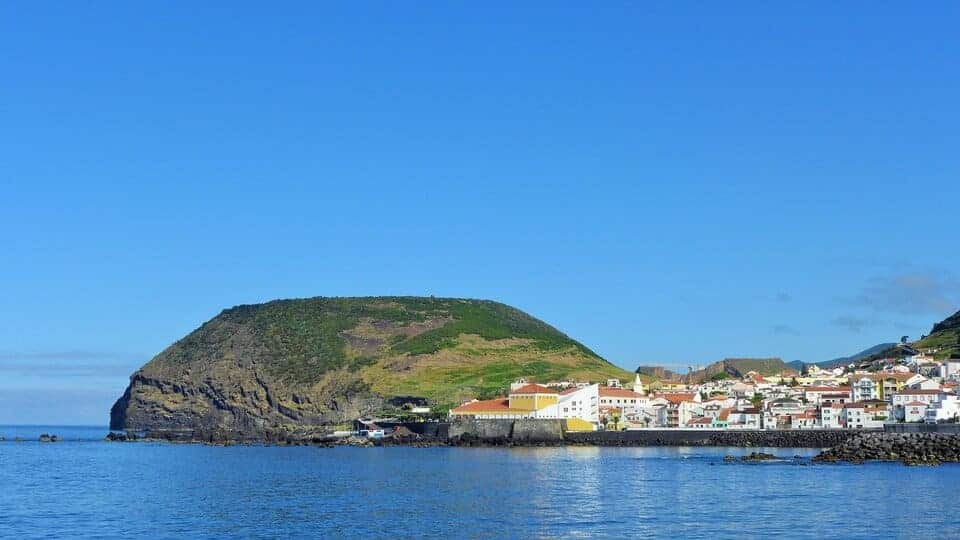 Situated in the mid-Atlantic ocean, The Azores is a true paradise destination for travellers who want to be deeply connected with nature. As a haven for crystal-clear lakes, majestic mountain crowns, and large lava tubes, this archipelago will surely keep the most adventurous souls occupied all day long.
The Azores is a perfect destination for solo vacationers and group excursions. Although the nine islands of this archipelago are rarely flocked by tourists, plenty of opportunities for nature exploration await those who venture here.
2. León, Spain
If you want to witness the unique architecture of Spain while avoiding crowds, the city of León will be a unique eye treatment for you and your family. Filled with culturally-important buildings, greenery-filled parks, and Renaissance palaces, this place will transport you to the majestic history of Spain with a modern twist.
Some of the most beautiful tourist spots in this city include The León Museum, the Palace of Count Luna, and Plaza Mayor de León.
3. The Hague, The Netherlands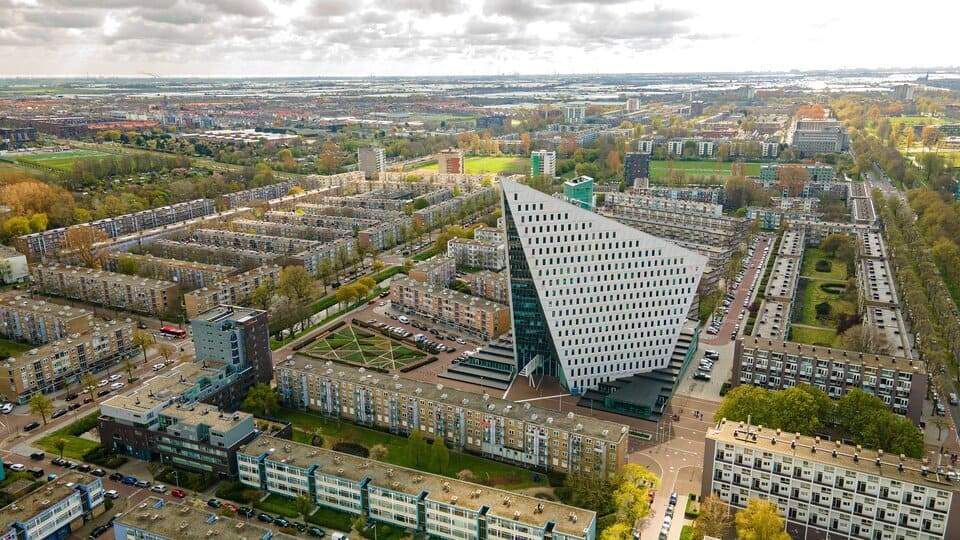 No doubt, The Hague is one of the best off-the-beaten-path destinations to visit in Europe. As the third largest city in the Netherlands and the home to the Dutch Royal family, this place is a non-ending collage of history, architecture, unique cuisine, and stunning museums.
While The Hague may not be as popular as Amsterdam, it's certainly a perfect getaway from the crowd without sacrificing the convenience of city life.
4. Mittenwald, Germany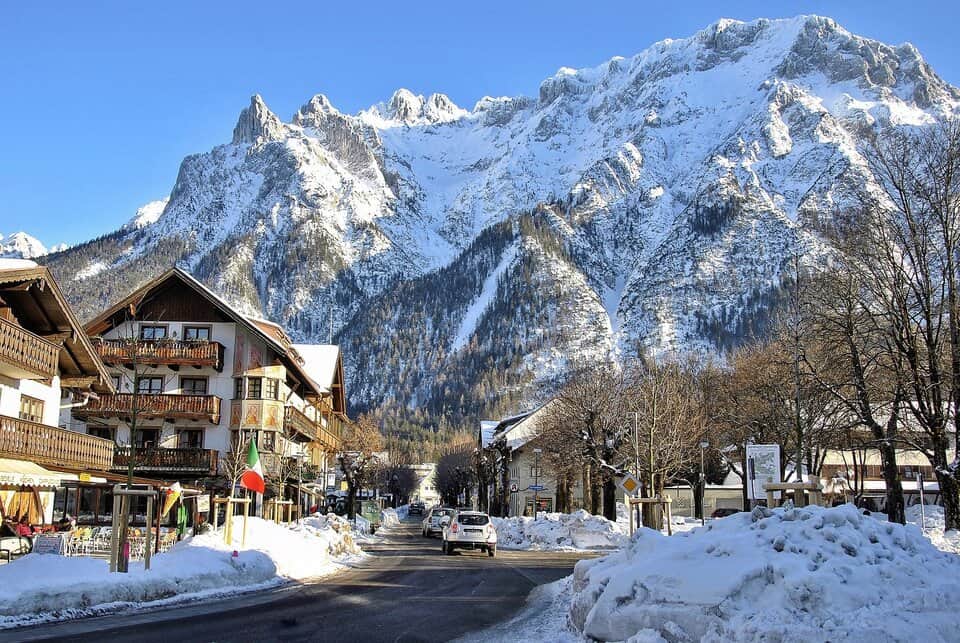 Located in Germany, Mittenwald is one of the unique cities in Europe that offers stunning hiking trails, a violin-making museum, and refreshing breweries. With an abundance of fun and exciting things to do in this city, you can certainly tick off several items on your Europe bucket list in one visit.
Can't visit this city during summer?
Not a problem. Mittenwald is still part of the hidden gems in Europe during winter, as its popular hiking trails transform into picturesque ski slopes when covered in snow.
5. Basel, Switzerland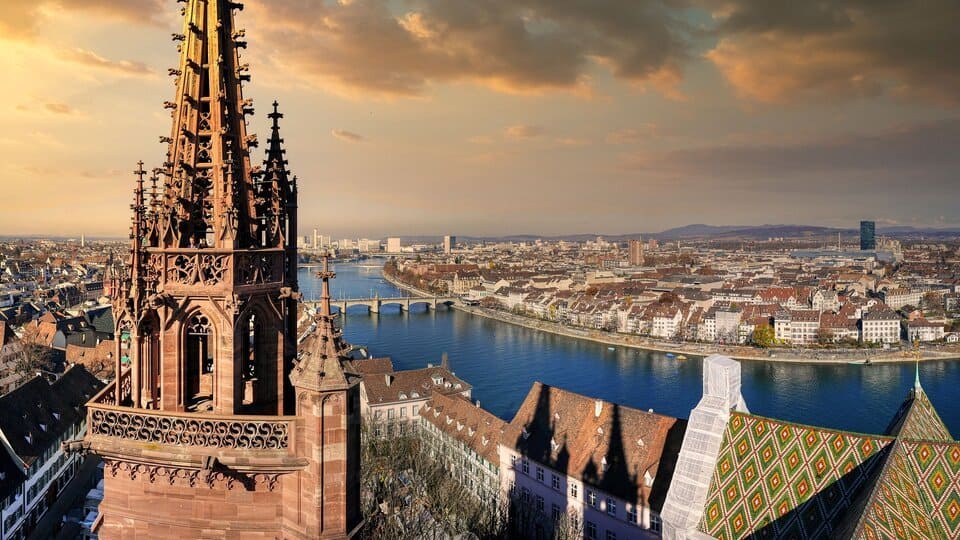 If you're looking for unusual things to do in Europe, Basel will pleasantly surprise you. As the third largest city in Switzerland, this place offers tons of engaging activities, including workshops at medieval paper shops, scenic boat tours, and urban art escapades.
Fun fact: Basel is also one of the rare places worldwide that lets you stand in three countries at once!
Just visit the Dreiländereck monument, and you'll find yourself in Switzerland, France and Germany, all at the same moment.
6. Korcula, Croatia
For adventurers who appreciate centuries-old landmarks, visiting Korcula would be an underrated adventure. Featuring walls that were built in the 13th century, towers standing since the 15th, and churches that are over 400 years old, this place will surely excite every history-loving traveller.
On top of being home to hiking parks, hidden beaches and marvellous snorkelling spots, this island also has an astonishing wine culture, offering tourists the perfect blend of history, nature, and boozy vacation they can ever dream of.
7. Nafplio, Greece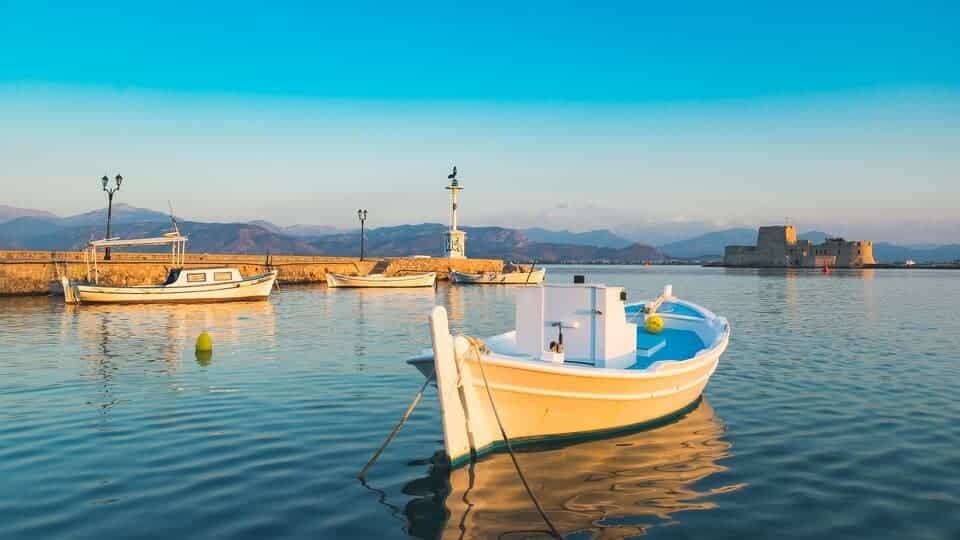 Of course, Greece is also home to some of the best non-touristy places in Europe. One of them is none other than the first capital of Greece, the seaside town of Nafplio.
Perfect for couples searching for a getaway place, Nafplio balances the busy town life and the soothing sounds of nature. While staying here, you can climb what used to be defensive architecture, enjoy romantic walks along the seaside, and even take a boat trip to visit a castle dating back to 1473.
8. Alentejo, Portugal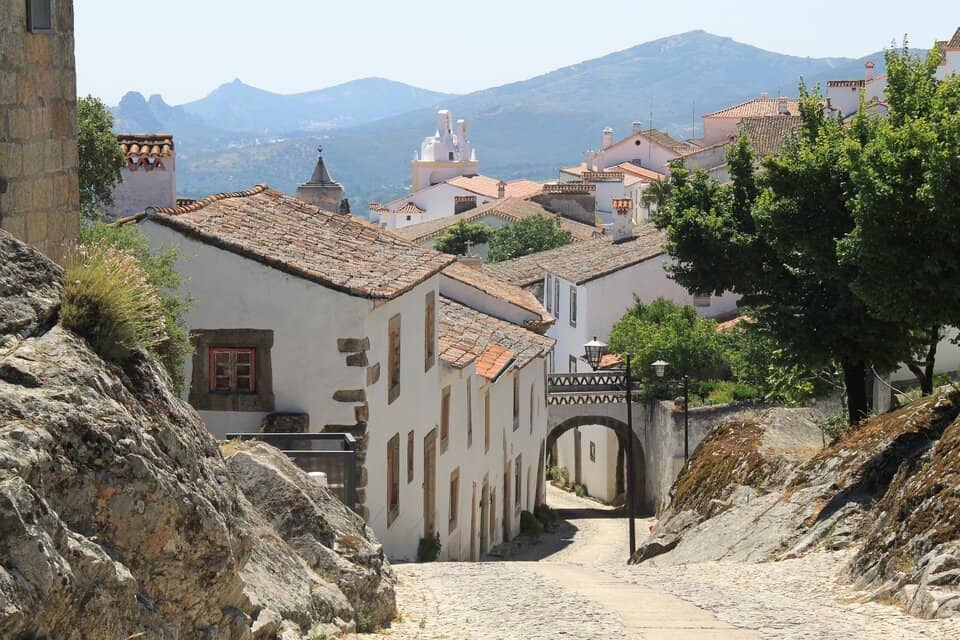 As the largest region in Portugal, Alentejo offers more than just its UNESCO World Heritage Site, the city-museum Évora. This place is also home to 13th-century architecture, remnants of war fortifications, and clear lakes that serve as the best stage for water sports such as canoeing and rowing.
Alentejo also offers authentic Portuguese cuisine ranging from classic seafood dishes and traditional desserts.
9. Kazimierz Dolny, Poland
Whether you're an art enthusiast, a history buff, or just a soul searching for a peaceful retreat, the picturesque town of Kazimierz Dolny has something to offer you.
Like many attractions I've already mentioned, this place offers various Renaissance-style buildings. However, the Kazimierz Dolny stands out in its unique geological formations, such as the Korzeniowy Dół Gorges, which let you walk along a path enclosed by gigantic tree roots.
Most Beautiful Places In Europe
10. Calabria, Italy
For beach enthusiasts, nature lovers, and outdoor adventurers, a trip to Calabria promises a once-in-a-lifetime experience in Europe.
This place offers a diverse range of attractions, including ghost towns, fascinating rock formations, and breathtaking nature reserves, leaving no room for boredom during your stay. While in Calabria, don't forget to try day cruises, hiking tours and snorkelling. Wine tasting is also a fun venture if you're a wine enthusiast like me.
11. Grundarfjörður, Iceland
If you're looking for unique places to stay in Europe, consider going to the beautiful town of Grundarfjörður. It is a haven for the iconic Mount Kirkjufell and its waterfall Kirkjufellsfoss. This town is perfect for appreciating the presence of nature alone or with your loved ones.
Stunning Northern Lights grace this town when the sun's asleep, and it offers plenty of outdoor activities suited for families, including those with small children.
12. Croatian Islands
Many of the best non-touristy places to visit in Europe are located in the hidden skirts of over 70 Croatian islands. These islands are the very textbook example of nature's magic as most of them offer a unique natural tourist destination.
Some of the sight-worthy spots here are the Odysseus Cave, the picturesque Krka National Park and Blue Lagoon. If you're into architecture, you could try visiting Stari Grad or some filming locations of Game Of Thrones.
13. Provence, France
Bordered by the Mediterranean Sea, Provence is renowned for its breathtaking lavender fields, holy landmarks, and towns that look like a movie set.
This destination is perfect for those seeking long walks with their peers or on their own. Plenty of cozy restaurants and cafes are available throughout the area, so both your eyes and palate will be fully satisfied.
14. Theth National Park, Albania
Visit the untouched wilderness of Theth National Park to discover its hidden waterfalls, thermal pools, and spectacular gorge formations. Whether you prefer to stroll around, hike, or take a scenic ferry ride, this hidden gem will have a series of activities well-suited to your preferences.
This place is my top recommendation for solo travellers or friends who want to go on a beginner-friendly international trip together.
15. Stavanger, Norway
One of the best and easiest ways to peek into Norway's wonders is to visit Stavanger.
This area boasts many scenic attractions, including the iconic Pulpit Rock, often dubbed as Norway's most famous hike, and historic towns made up of over 170 wooden houses from the 18th and 19th centuries.
Want to end the day with a cold, boozy drink? Just drop by the side alleys of Fargegaten to party all night with your friends, along with board games and music.
16. San Marino, Italy
San Marino, one of the world's smallest nations, is home to various hidden gems despite only being 60 square kilometres big. This place is an ideal destination for a day trip if you want a short break from the usual hustle and bustle atmosphere of Italy.
You can visit the three fortresses of San Marino, one of which dates back all the way to the 11th century, and ride a cable car that lets you enjoy the panoramic views of the nation.
17. Giant's Causeway, Northern Ireland
If you want to try some of the most unusual things to do in Europe, definitely check out the Giant's Causeway in Northern Ireland. Here, you can witness giant shipwrecks, ride a horse by the sea, and walk across the 40,000 basalt stone columns formed by volcanic eruptions millions of years ago.
18. Lofoten Islands, Norway
The Lofoten Islands are another set of hidden treasures for nature enthusiasts. Whether you want to venture into the waters through cruises and kayaks or hike mountains to watch the sunrise and sunset near the clouds, these islands will be a great addition to your European itinerary.
Make sure to bag up more clothes than you think, as it'll be very hard to resist the water-filled adventures of this Norwegian wonderland.
19. Saalbach-Hinterglemm, Austrian Alps
One of the hidden gems in Europe during winter is the Saalbach-Hinterglemm, a mountain resort renowned for its stunning alpine landscapes. If you and your family love skiing, this is undoubtedly the place to go.
If you can't visit during winter, you'd still be lucky to experience this resort's aesthetic mountain biking trails, hiking tours, and long bridges that give you a breathtaking view for hours on end.
Most Unique Cities In Europe
20. Perast, Montenegro
If Montenegro is part of your to-go list, you shouldn't miss out on visiting the beautiful town of Perast. Suitable for day trips and long-term stays alike, this place serves as a peaceful getaway with its religious landmarks, historical museums, and of course, crystal-clear seawater.
This town is ideal for solo trips where you want to explore yourself and experience a unique setting outside the influence of mainstream cities.
21. Setenil De Las Bodegas, Spain
Let me introduce one of the most aesthetically-pleasing villages in Spain, Setenil de las Bodegas. The houses in this village are directly built on rock cliffs, creating a unique picturesque view that is often chosen as a filming location.
On top of the village's architecture, you can explore caves, castle ruins, and local cuisines that beautifully reflect the culture of Setenil de las Bodegas.
22. Brisighella, Italy
Brisighella is another European village that can transport you to the soul of medieval times.
Nestled in the region of Emilia-Romagna, this place is packed with historic churches, 14th-century walkways, and healthy vineyards that'll surely make you bring home a bottle of wine.
23. Giethoorn, The Netherlands
Another Netherlands wonderland for those who appreciate underrated yet unique cities is the Dutch village of Giethoorn. Here, water canals replace conventional roads, making boats the main mode of transportation for both tourists and locals.
Of course, this village is not too far from towns with regular roads, so you won't miss out on the convenience of cars while relishing the unique design of Giethoorn.
24. Bruges, Belgium
If you're looking for a romantic destination, Bruges is an underrated but worthy option. Also known as the "Venice of the North," this place is filled with historic buildings, IG-worthy canals, and unique brewery and culinary tours.
25. Bilbao, Spain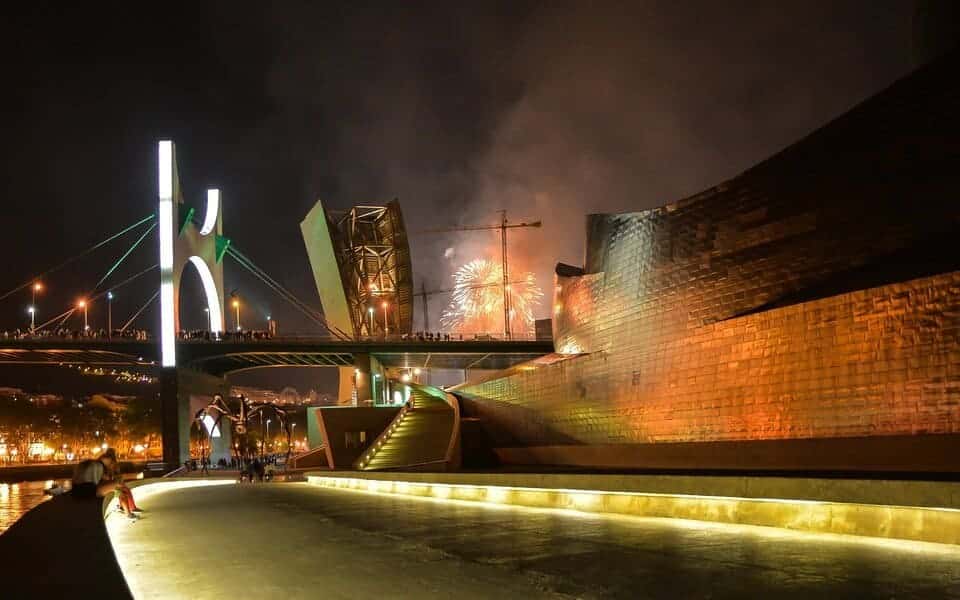 If I had to recommend just one place to art lovers, for now, it would be the Spanish City of Bilbao. This place has unique art installations, plenty of museums, and architectural masterpieces that are works of art themselves.
Whenever you want a break from the city, you can always take a less-than-an-hour trip to the Bay of Biscay from this area.
FAQs
What is the most magical place in Europe?
One of the most magical places in Europe is the Azores, which is located in Portugal. This underrated tourist spot is surrounded by nature's wonders, such as mountain peaks, lakes and waterfalls.
What is the most underrated place in Europe?
The Nafplio city in Greece is one of the most underrated places in Europe. It's often overshadowed by nearby popular tourist destinations such as Athens and Santorini.
What's Europe's least visited country?
The least visited country in Europe differs from year to year. However, the country that often gets the least amount of visitors is Moldova. Usually, it gets less than 200,000 tourists annually.
What is the easiest European country to visit?
Lithuania is one of the easiest European countries to visit. Its visa rejection rate is only 2.8%, which means you'll have an extremely high chance of being approved to visit the country.
Related: