Traveling the world is everyone's dream. It is the biggest adventure one can ever take.
If you're tired of your daily routine and like to expand your horizons, make unforgettable memories, and have stories to tell, then it's time to start the daring adventure of traveling the world.
In this article, I'll show you how to travel the world for free or cheaply in 2023 to make your travel dreams a reality!
How To Travel the World Cheaply
1. Do Your Research and Get Prepared
Research Where You Want to Travel
To travel the world cheaply, you should thoroughly research the place and the estimated expenses. Check for budget-friendly or free activities in the area, like walking, hiking, and sightseeing. Lastly, look for affordable accommodation and avoid renting private vehicles; instead, maximize public transportation.
Set Travel Dates
Setting your travel date is one of the most effective methods to travel the world cheaply. Avoid travel during peak seasons because flights and accommodations are more expensive than usual due to the number of tourists.
It is highly advisable to travel during shoulder season when the number of tourists is fewer, and many flights are cheaper. Booking your flights weeks or months before your target date is best to pay less.
Get All the Documents You Need
One important note on how to travel the world cheaply is to prepare all the documents you need, including a passport, visa, driver's license or any valid international id, itinerary details, and other travel documents.
It is essential to prepare all documents to prevent problems on your trip, like refusal to enter a country, difficulty accessing services, and, most specifically, financial loss. If you are denied due to insufficient documents, there's a big chance of no refunds or trip cancellations.
Figure Out Your Financial Situation
Assessing your financial situation serves as the focal point of your travel. Calculating your income, expenses, and savings would be best to avoid unnecessary costs.
Be frugal and always look for great deals, prioritize budget-friendly activities and accommodations. Lastly, always look for local bazaars; don't be afraid to haggle to get great deals.
Create a Budget
You should create a well-planned budget to travel the world cheaply. Divide your budget into accommodation, food, transportation, emergencies, and miscellaneous costs.
Be resourceful and keep the mindset of traveling on a budget to avoid overspending on unnecessary things. Finally, keep track of your expenses to evaluate your expenditures and see where you overspend.
Save Money For Travel
To enjoy your travel, you should have more than enough savings. Even if you are planning a budget-friendly trip, having savings is considered one step ahead of your travel plan.
Always think about your wants and needs, don't spend beyond your budget, and always remember that there are a lot of styles for saving up. But at the end of the day, your discipline and commitment to your goals are the bread and butter to achieve your goals.
2. Book Your First Travel Destinations
Use Travel Booking Apps
Booking apps for seamless, cheap, and user-friendly travel would be best. Loaded with travelers' benefits, you can browse for discounted flights and accommodations. Also, you can get real-time updates about the flights.
Some travel booking applications have price comparison features where you can compare the prices of flights from different airlines. Lastly, it would be best to always look for the customer's review about the app before using it.
Look For Deals and Cheap Flights
Have you ever thought that it is possible to travel the world cheaply? The quick answer is yes, you can travel the world cheaply. One of the steps you can take is to look for deals and cheap flights.
There are several applications where you can look for cheap and discounted flights, like Kayak, cheapflights.com, and Skyscanner, which offers excellent deals and affordable accommodation. It is a way to save on booking flights with less hassle and more satisfaction.
Book Cheap Accommodation
Booking cheap accommodations allows you to access different travel experiences, like letting you allocate your funds to various activities like eating out or even buying souvenirs. Additionally, you can have a more extended stay due to cheap accommodation prices.
Use Travel Credit Cards
Using Travel credit cards opens many benefits for enjoying different rewards for travel-related expenses like booking your hotels and flights. You can also have exclusive amenities by availing travel credit cards, such as access to airport lounges.
The beautiful part of owning one is that your flights often come with insurance and no foreign transaction fees. So don't forget to use your travel credit card responsibly to maximize your travel experience.
3. Enjoy Your Travels and Live Cheaply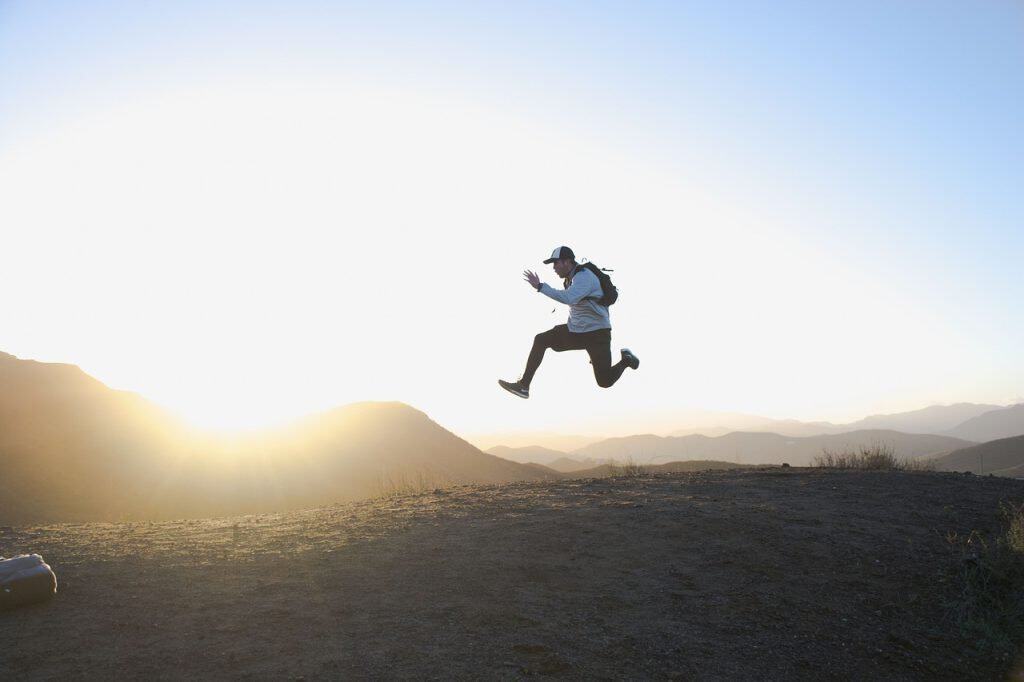 Get Transportation Passes
Are you planning a trip for a few days or weeks, or just looking for a perfect way to save? Getting transportation passes can help you to save a lot of money because of its features. You can have unlimited access to various public transportation like buses, trains, or subways, saving you a lot of money and giving you the advantage of marveling around where you are staying. Kiss goodbye to costly individual tickets by availing transportation passes.
Eat Cheap
Eating cheap helps us save money and explore hidden gems in certain places. Trying local street foods is often inexpensive compared to restaurants and fast food. It fosters cultural exposure and is a great learning experience about how foreign countries make their food.
Stay at Hostels or Cheap Hotels
Being frugal can benefit those planning a cheap stay in a particular location. Staying at hostels or cheap hotels can save you a lot of money that you can use for different activities.
Significantly staying in hostels allows you to meet fellow travelers fostering a more social trip. Remember that you can enjoy your trip and create unforgettable memories while keeping your expenses low.
How To Travel the World for Free and Get Paid
1. Become a Digital Nomad
Is there a way to travel the world for free and get paid? Yes! Several jobs offer free travel and accommodation, like working on a cruise or being a flight attendant. Or you could consider being a digital nomad.
What is a digital nomad? A digital nomad works remotely and digitally, not tied to one location. Being a digital nomad gives you the solution to the challenge of traveling the world for a living while experiencing different cultures and traditions. It opens a plethora of opportunities, like being able to work remotely with flexibility in your working hours and location.
It is also a cost-effective way of living. You compare the expenses from one place to another as a way for you to stretch your budget while saving up. Finally, working as a digital nomad promotes a balanced work-life lifestyle, allowing you to spend more time doing the things you love.
2. Work At a Hostel
One straightforward option to travel the world is working at a hostel and getting free accommodation and meals while getting paid. With that, you can save a lot of money, considering housing is expensive.
You can find any hostel jobs from websites like Worldpackers and Hostel Jobs for roles like receptionist, cleaner, bartender, service crew, or event planner.
3. Teach English Abroad
Teaching English abroad has become a popular choice for those who want to travel the world for free and get paid, especially in Japan, South Korea, Taiwan, and UAE.
There are cases where the employer covers almost everything, including but not limited to free housing, free flights, and even meals if the employer is generous enough while receiving a monthly salary.
Take note that there are requirements and restrictions for each country for you to be able to teach English abroad. Some may require you to have any TESOL, TEFL, or CELTA certifications.
4. Go on a Working Holiday
Going on a working holiday is one of the excellent answers if you're looking for ways to travel the world for free and get paid. Since many countries open up holiday visas, numerous countries allow travelers to explore their place while being able to work.
Some sample jobs you can try are seasonal jobs like those in the hospitality and retail industry, teaching English, or your remote digital job.
Aside from the benefit of traveling the world for free, it is a perfect time to advance your career by adding valuable work experiences, meeting locals and making new friends, indulging in new cultures and traditions, and saving extra money.
The best countries for a working holiday include the US, Canada, the UK, Japan, Australia, New Zealand, and Hong Kong.
How Much Does It Cost to Travel the World?
It's a well-known fact that many people have traveled the world. Still, it's not a walk in the park and is physically and mentally demanding. But how much does it cost to travel the world?
Cost is a variable when traveling, depending on how long you stay in a specific place, transportation, accommodation, food, activities and tours, and other miscellaneous fees.
According to CNBC Travel, a couple traveled the world full-time and spent around $4,000 monthly. You can pay about $48,000 a year for two or $24,000 for one person. They claimed that this baseline price is achievable by staying at cheap accommodations, cooking their own meals, and engaging in free activities within the town.
Even from the real experiences of Earth Trekkers, they say to expect to spend around $25,000 to $35,000 per person. At the same time, A Little Drift states that the baseline cost for traveling the world is $25,000 to $30,000 for one person per year.
If you've been wanting to travel the world for a year, it's best to prepare financially in advance, do your best research to book the best flights, cheap hostels or any type of accommodation, and book activities in advance, which will be much more inexpensive.
How Long Does It Take to Travel the World?
If you plan to be a globetrotter, it's interesting to wonder how long it takes to travel the world? Well, there are various approaches to answering this question.
Take note that the length to travel the world is highly variable and strictly depends on many factors— transportation mode, your preferences, the number of destinations, and how long you stay in one location.
If you're traveling the world by plane and with the generation's state-of-the-art technology, ViaTravelers say it would just take about 51 hours for a passenger aircraft to roam around the circumference of the earth's equator.
According to Savoteur, sailing the seas is also a great way to travel the world. It would take you around 3 ½ years while stopping at numerous significant ports along the way.
But if you really want to travel the world and be able to explore the cities and discover what they offer, staying at least a week is an ideal duration. Foxnomad made a quick computation and says that if there are about 1,500 places around the world you'd like to visit, and you're staying for seven days, that would take around 10,500 days or approximately 29 years. ,
Can You Travel the World With No Money?
Insufficient money has been the #1 problem when it comes to traveling. So, has this question ever come to your mind: How to travel the world without money? Is it really possible? Technically, if someone else has paid everything for your travel and you ain't spending a single penny, either by your company or you won in some sort of game or raffle promo.
But if money is coming out of your pocket or no one else is involved in your travel plan, it is not technically possible to travel the world with zero money, but you can with minimal budgets. You just need to be creative, eliminate all the fancy stuff, and focus on making travel your priority.
Some travelers have successfully traveled the world with little or no money by following these tips below:
Utilize your points or miles collected from your credit card for some flight credits and hotel credits
Look for free accommodation by connecting to locals willing to lend you a room for free. Some websites include Couchsurfing, BeWelcome, Warmshowers, and Servas
Get around town by hitchhiking using a specific sign, making yourself presentable, and taking precautions by noting the license plates.
Maximize free walking tours offered to get a crash course about the city you're traveling
Get job opportunities overseas while traveling, such as tour guides, seasonal workers, waiters, bartenders, hostel workers, teach English or any digital work
Join volunteer programs and travel the world for free
Cook your own meals will always be the cheaper way
Obtain rail passes for cheaper region-to-region traveling
Stay in large dormitories or hostels to spend cheaply on accommodations
If you're a student or a teacher, some countries accept discounts if you show your card
Obtain a city tourist card for discounted access to the city's go-to tourist spots like parks, museums, and activities
Don't forget to Pin this image for your future reference!
FAQs
What is the most efficient way to travel the world? 
According to Lonely Planet, the most efficient way to travel is by purchasing the "Round-the-World (RTW)" plane ticket through one of the world's single airline alliances, Star Alliance, OneWorld, and Skyteam. They will help you fly from various airlines to thousands of airports worldwide, covering as much as 98% of the world's countries.  
What is the best age to travel the world?
The brightest and best age to travel the world is the 20s because you likely have more energy and time. It is the perfect age to explore the world and bring you a broader perspective of life.
Is it cheaper to fly around the world? 
Flying is the most expensive way to travel the world. Taking buses, trains, or boats/ferries is way cheaper if you want to travel the world on a budget. Just opt for a plane ride if there are big flight promos or discounts. 
How much money should I save for 6 months of traveling? 
Six months of traveling is quite a long time and requires considerable money and preparation. Capital One says that to travel and survive for 6 months, you must prepare at least $1,600 monthly, so that's a total of more or less $10,000. 
Related: