Travelling on a budget is easier than most people think. All you have to do is utilize the right strategies, such as choosing affordable destinations, travelling at the right time, and taking advantage of free activities and perks whenever possible.
Of course, there's so much more to keep in mind. So keep reading to learn the must-know tips on how to travel on a budget in Europe or anywhere in the world!
Key Takeaways
Some of the best tips for travelling on a budget are to travel off-peak, choose low-budget travel countries, and book flights in advance.
To get cheap or free accommodation, consider house sitting, couch surfing, or staying at hostels.
Some of the best budget-friendly countries to visit are Thailand, Mexico, and Portugal.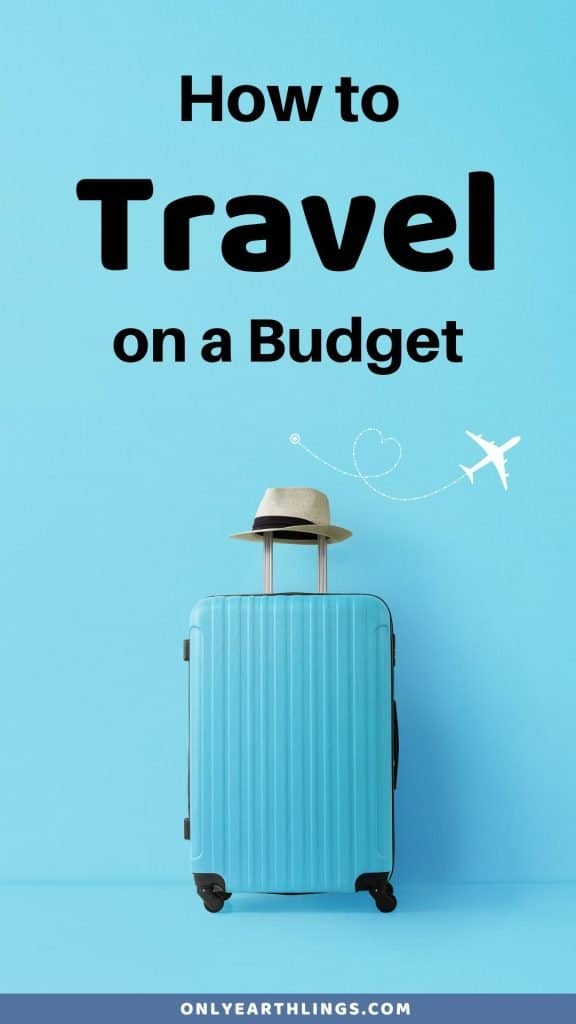 How To Travel On A Budget
1. Travel Off Peak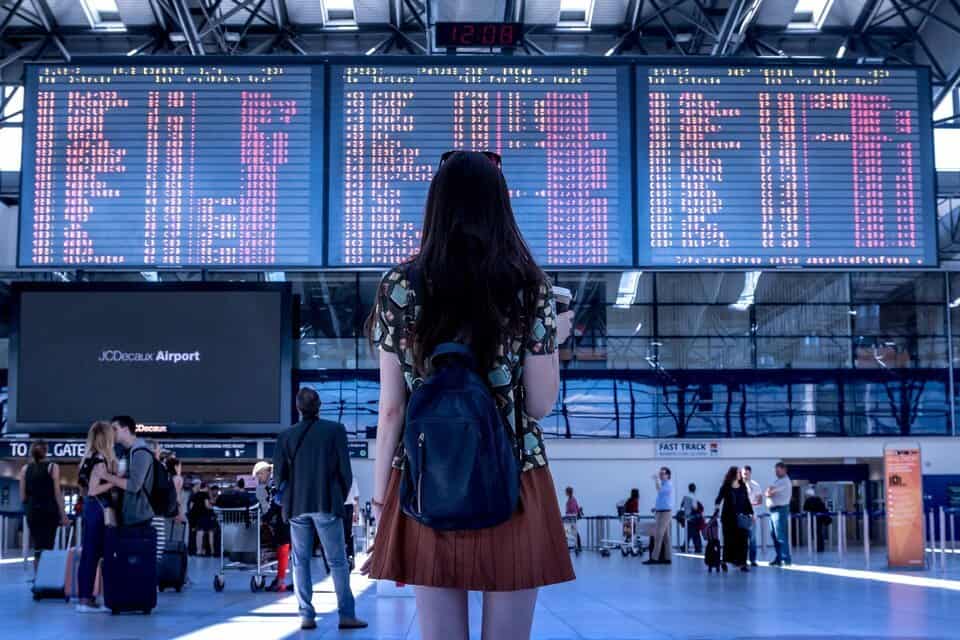 Avoid travelling during long holidays or months when the school year typically ends.
During these times of the year, hotel prices, flight fares, and tour guide rates rack up the ceiling as they take advantage of the high number of tourists who are willing to pay premium prices.
2. Travel To Cheap Destinations
Some locations are simply more expensive than other places. So, if you want to get the best bang for your buck, I suggest finding tourist destinations that are naturally more affordable.
Consider underrated, off-the-beaten-path locations as they tend to offer cheaper activities, food, and accommodation.
If you want specific recommendations, I've included 5 of the best low-budget travel countries you can visit this year in the latter part of this article.
3. Look For Cheap Flights
Flights often take a huge chunk of your travel budget, especially if you're travelling overseas. Hence, it's super important that you take time to research the cheapest possible flights to your destination.
The best tip? Never settle with checking one booking site. Explore what multiple platforms have to offer and book the one that lets you save the most money.
4. Book Flights In Advance
Booking flights in advance has long been a tried-and-tested strategy for reducing travel expenses, as airlines often charge higher prices for closer flights.
A general rule of thumb is to book your flights at least 4 to 6 months before your international travel. While this won't always guarantee you the cheapest rates, your flight tickets will surely be cheaper compared to how much it would be a month before your departure date.
As a bonus, you'll also have a broader selection of seats, allowing you and your travelling companions to sit together without hassle.
5. Pack Light
Many think packing as much as possible is the best way to save money on trips. However, this can often result in the opposite outcome.
Heavy baggage means spending more money on fuel, having a harder time on public transportation, and possibly paying excess baggage fees at the airport.
At most, each person should have one carry-on suitcase and one small backpack to avoid unnecessary expenses caused by extra luggage.
6. Pack Everything You Need
As surprising as it may be, you can still pack all your essentials without needing excess luggage.
It all comes down to packing the things you actually need rather than the ones you think you'll need. Pack a week's worth of clothes, your toiletries, and other essential items you can't go without.
Avoid the "I can just buy it there" mentality as much as possible. But at the same time, don't overpack a certain item category, such as your clothes, to the point that it leaves you no room for other necessities.
7. Walk Everywhere
Transportation expenses can significantly impact your overall travel budget, especially when travelling in a group. So, a great strategy is to consider walking to the destinations you want to visit.
To be able to do so efficiently, ensure that you choose a "walkable" travel destination beforehand.
Cities like Florence in Italy and Amsterdam in The Netherlands are great examples of destinations where you can enjoy almost every tourist attraction without having to drive around.
8. Eat Cheap Food
Want a shortcut to finding cheap but authentic-tasting food? Ask the locals where they frequently dine.
Based on experience, the restaurants that locals recommend themselves are often cheaper and reflect the authentic taste of their culture.
9. Use Public Transport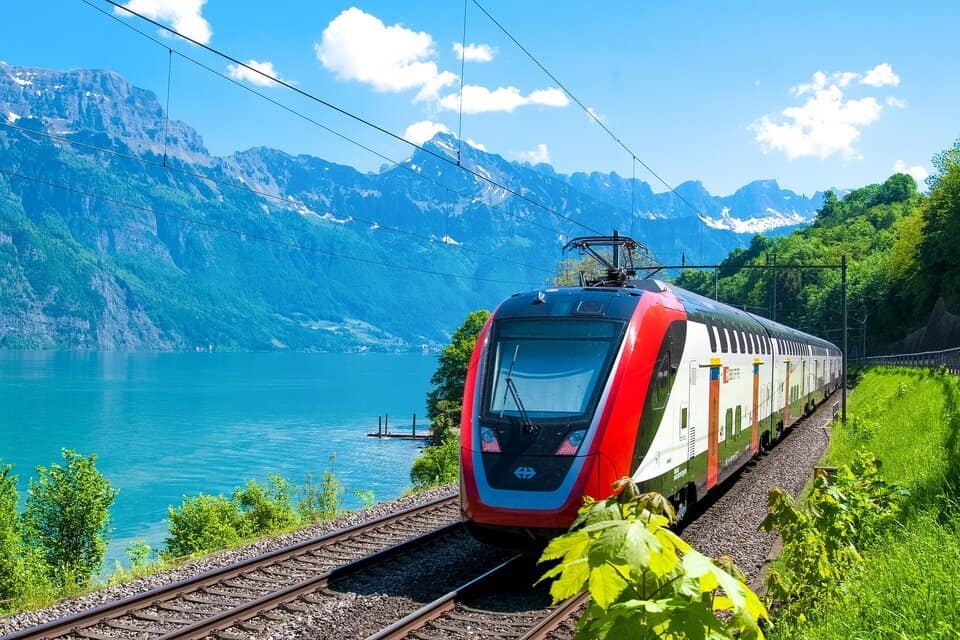 If you got lots of places to visit but with limited time, opt for using public transport instead of renting a car or taking a cab. Not only will you save money, but you'll also get a glimpse of the casual day-to-day life of locals as you travel alongside them.
10. Get Tourist Cards
Many tourist-focused cities offer Tourist Cards or Passes that allow you to visit the city's main sights for discounted rates.
You usually have to pay for these Tourist Cards. However, if you make the most out of them by visiting all the included attractions, they'll let you save you quite a bit of money.
11. Use Points With A Travel Credit Card
Travel credit cards let you earn points through your everyday purchases, which can be redeemed to lower or entirely cover some of your travel expenses.
Take advantage of these points to get discounted rates for your flights, hotel stays, and other travel necessities such as travel insurance.
12. Take A Free Walking Tour
You don't necessarily have to spend a fortune to join professionally-guided tours for your dream destination. Many cities have local organizations that offer free walking tours for tourists to give them a more economical way to enjoy their trip.
Keep in mind, though, that free walking tours are not exactly "free." Think of them as special kinds of tours where you can "tip" as much as you want by the end of the tour.
13. Look For Free Things To Do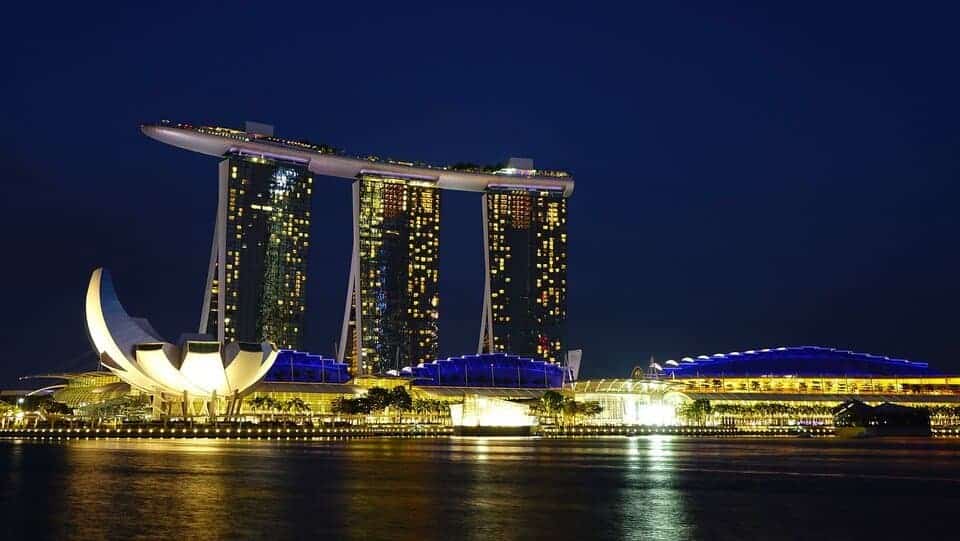 Many tourism-friendly cities offer a range of free sights, activities and events that you can enjoy during your stay.
To name a few, you can visit parks, walk around free museums and explore local markets or neighbourhoods. Of course, if you're in a destination surrounded by nature, you can also hang around the beach or go on a self-guided hike without paying a dime!
14. Make Your Own Food When You Can
I know that a huge part of travelling involves tasting the local, authentic cuisines. However, if you're planning for a long-term stay in the same location, there's no need to spend a ton of money on food at hotels, restaurants, or cafes daily.
A more practical and budget-friendly approach would be to cook your own meals. Not only will you save money, but you'll also have the freedom to cater to your dietary preferences.
Note, though, that to follow this tip, you should first choose an accommodation that offers cooking facilities. Many hotels don't have this option, so you may need to consider renting apartments or hostels to cook your own food.
15. Work While Travelling
Instead of taking unpaid time off from work, you should consider working remotely during your vacation to offset a huge chunk of your travel expenses.
Sure, this strategy may limit your leisure time, but on the flip side, you won't stop earning, making your travel less burdensome to your wallet.
Not to mention, once you master the art of being a "digital nomad," you can plan more trips without momentarily stopping your income flow every time you're on vacation.
16. Do As the Locals Do
If locals can enjoy their hometown without spending hundreds of dollars a day, you can surely do the same. So, if you haven't already been doing so, start connecting with the locals in your travel destinations and ask them about their favourite activities.
You may discover underrated local celebrations and cultural events that are often overlooked by travel blogs. Additionally, you can have a more authentic experience of day-to-day life in your chosen tourist location.
How To Get Cheap Or Free Accommodation
17. House Sitting
House sitting is the act of temporarily taking care of a home, which may include its plants and pets, while the owners are away. As a traveller, this is your best shot at winning free accommodations in your dream location.
On top of saving accommodation fees, being a house sitter allows you to stay at a functional home, which often includes a kitchen, allowing you to cook your own meals and potentially cut more expenses.
Two platforms you can check out to find housesitting deals that may work for you are Trusted House Sitters and Nomador.
18. Couch Surfing
Many homeowners provide free couch accommodation to tourists in order to support travellers in their area. This practice is called couch surfing, and you can check the entire website that's dedicated to it.
19. Stay At Hostels
Hostels allow you to rent a single bed in a shared room with fellow travellers or locals, making them a much more cost-effective alternative to hotels.
However, there's so much more to love about hostels than just their affordable rates. These accommodations also connect you with a community made up of fellow travellers and locals, making them perfect for giving you a sense of belonging as you travel solo.
20. Volunteer Or Work At A Hostel
Plenty of hostels offer work opportunities in exchange for giving you free accommodation. Just ask the hostel if you want to stay online or in person, and you might hit the jackpot of getting to work for a free stay!
Volunteer hours at hostels usually only last for 3 to 4 hours a day. So, you'll still have plenty of time to enjoy your vacation while also saving money.
Low-Budget Travel Countries
Thailand
Consider visiting Thailand if you want to visit Asia without breaking the bank. Apart from the tourist-flocked city of Bangkok, there are plenty of things to see and do in this country.
You can visit temples, enjoy crystal-clear beaches, and walk through cultural villages in different parts of the country.
$50 a day can go a long way in Thailand, and it may even be enough to finance two people, not just you.
Mexico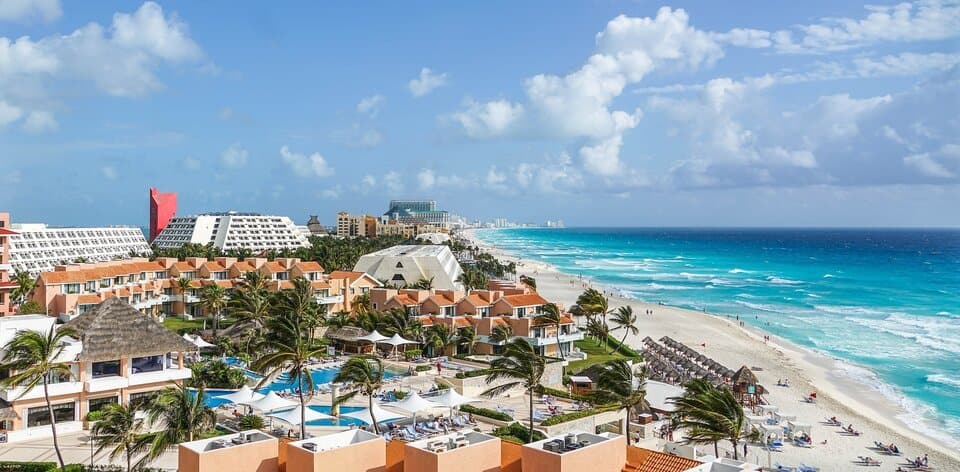 Although this country is filled with unique landscapes, delicious street food, and serene beaches, Mexico is actually a great destination to visit on a budget.
Many of the popular landmarks here are either very affordable or free to visit. Plus, you can enjoy authentic local cuisines from street vendors that offer plate-filled meals for $5 or less!
Accommodation can be as cheap as $6 per night, and you may even find hostels that offer discounts if you're travelling in a group.
Guatemala
Just below Mexico, you'll find Guatemala, a haven for nature-loving adventurers who seek the adrenaline rush from outdoor activities.
This geographically-diverse country is filled with volcanoes and mountains you can hike, rainforests, and beaches, giving you ample choice for the type of fun you want.
If you're travelling from the US, you can find tickets to Guatemala for less than $200, so it'll be a very affordable trip from the get-go.
Nicaragua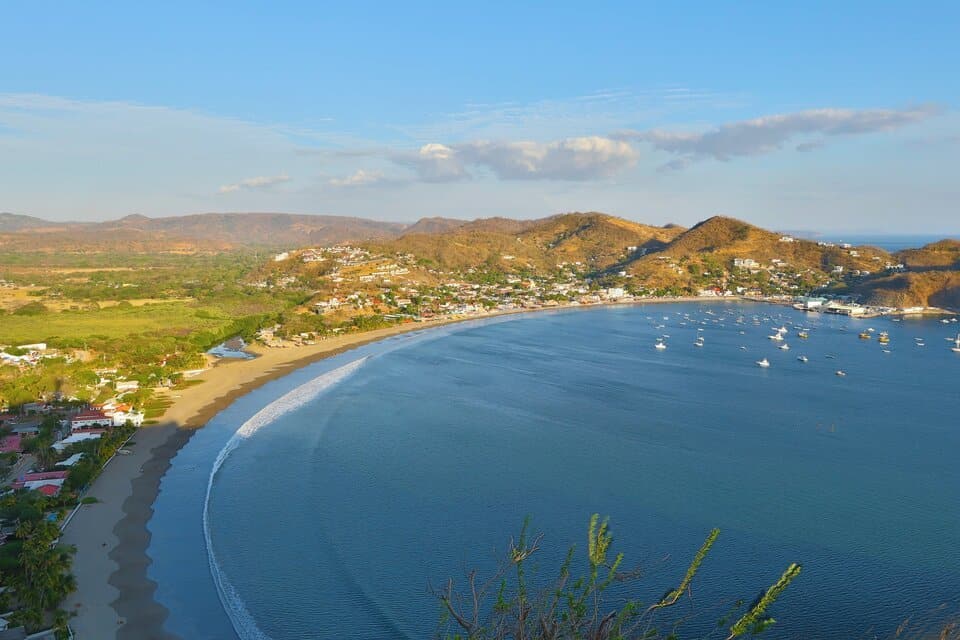 Nicaragua is another great go-to destination for outdoor lovers on a budget. Like Guatemala, it offers adrenaline-boosting activities like volcano hiking, surfing, and diving.
Prefer a laid-back vacation instead?
Not a problem. This country also has tourist-friendly colonial cities filled with affordable food, cheap but high-quality hostels, and picturesque beaches.
Portugal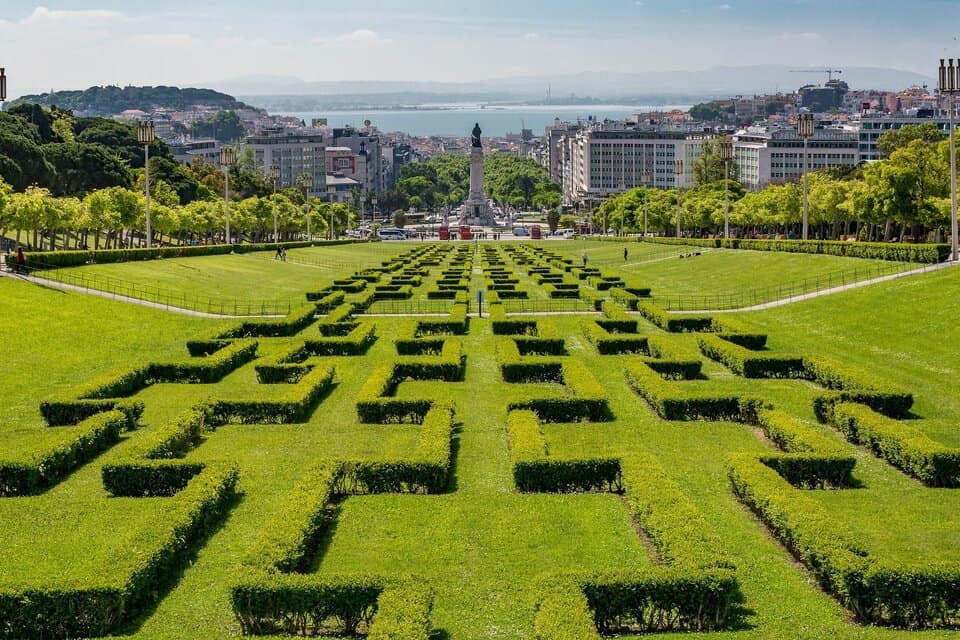 If you're dreaming of visiting Europe but can't afford to spend hundreds of dollars a day during your vacation, the beautiful country of Portugal got your back.
Situated in Western Europe, it features several aesthetic resorts, medieval-looking cities, and majestic castles that have stood for centuries.
You can easily find hostels in Portugal that cost less than $15 a night, so a budget of $50 a day would be sufficient when staying in this country.
FAQs
How much should I budget for full-time travel?
If you're planning to travel the world for an entire year, you should prepare at least $25,000. Note, however, that this amount will only be enough if you cut back your expenses as much as possible. If you prefer to stay at hotels and enjoy high-end restaurants regularly, you might need to have a significantly bigger budget.
Which country is the cheapest to travel to?
One of the cheapest countries to travel to is Thailand. This country has a lower cost of living than developed countries, so you can enjoy high-quality goods and services without spending over $100 daily.
What is the cheapest day to travel?
Wednesdays tend to have the cheapest flights domestically and internationally as most people don't fly in the middle of the week. In many instances, Tuesdays and Thursdays also have affordable flight options.
What month is best to travel cheap?
January is one of the best months to travel cheaply as it's right after the year-end peak season. Not only can you find cheaper flights during this month, but you can also enjoy more affordable hotel rates, car rentals, and tourism activities.
Related: