Are you curious to know if it's possible to travel the world for free and even get paid for your adventures? Discover exciting paid travel opportunities as we delve into how to travel the world for free and get paid.
No matter if you're a student, a would-be digital nomad, or looking for ways to travel for free with credit cards. Allow us to lead you through the strategies and tips that will make your travel dreams a reality.
Key Takeways
Paid travel opportunities exist for students, digital nomads, and credit card users.
Work remotely as a freelance writer, software developer, virtual assistant, or online English teacher.
Seek seasonal jobs abroad in resorts, farms, or summer camps.
Take advantage of overbooked flights for potential savings. Flexibility is key.
Travel for free through couch surfing, house sitting, or utilizing credit card rewards.
Is It Possible to Travel For Free?
Traveling the world for free may seem like an impossible task, but rest assured, there are plenty of paid travel options waiting to be explored.
Many have successfully funded their globetrotting adventures while enjoying unique experiences and cultural immersion. We bust the myth that travel is for the privileged few and show you how to turn your travel dreams into reality.
How to Travel the World and Get Paid
Work Remotely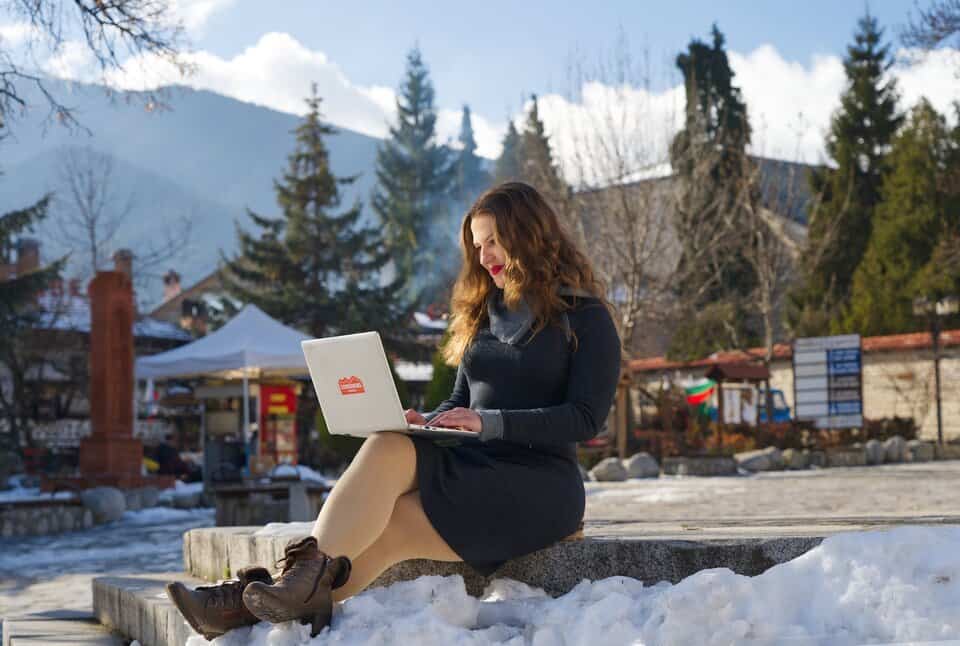 Discover the freedom of working from anywhere while experiencing the thrill of new destinations.
Some examples are:
Freelance Writing: Craft articles, blog posts, and travel guides for online publications while exploring the world. Average salaries start at $22.11/hour.
Remote Software Development: Contribute your programming skills to exciting projects from anywhere in the world. The median hourly rate is $15-$30 per hour.
Virtual Assistance: Provide administrative support to professionals and entrepreneurs remotely. The pay range starts at $27/hour.
Online English Teaching: Teach English to students worldwide through online platforms.
Get a Seasonal Job Abroad
Combine work and travel by seeking seasonal jobs abroad. These include:
Resort Employment: Work at resorts around the world, offering services and hospitality to guests while enjoying the beauty of exotic locations. Pay ranges from $14-$21 per hour.
Farm Work: Experience rural life and agricultural practices by working on farms, vineyards, or orchards in different countries.
Summer Camp Jobs: Work at summer camps, guiding and mentoring campers while exploring new destinations. Average pay is $16/hour.
Work at a Hostel
Working in a hostel is an important part of the tourist community. Your responsibilities will include:
Welcoming guests
Providing local advice
Organizing social events
Ensuring a clean environment and creating a friendly atmosphere
In return, you'll receive free accommodation, meals, and the chance to network with fellow travelers from around the world. The pay rate starts at $14.59/hour.
Become an Instructor
If you have a talent or expertise, why not share it while exploring the world?
You can be a Yoga Instructor, Fitness Instructor, Snorkel or Diving Instructor, Spa Therapist or Ski or Snowboard Instructor.
Sites like Season Workers and Yoga Trade can help you find job openings and opportunities in different countries around the world.
Salaries can range from $15/hour to THB 30,000/month depending on the location and type of work.
Work as a Tour Guide
Want to get paid to travel? Delve into the realm of tourism and become a tour guide.
These travel jobs require an outgoing personality, a sense of adventure, and a thirst for new experiences.
Work as a tour guide with companies like Busabout, Contiki, or Topdeck. Or become a festival worker with Festaff or a tour guide with Trek Travel.
From leading trips to parties across Europe, these opportunities offer coverage for expenses, room and board, and a salary of around $21.97 an hour, according to Indeed.
Teach English Abroad or Online
Tap into the global demand for English education and embark on a journey as an English teacher abroad or online.
You don't have to be a certified English teacher to make money while helping others learn a language. Programs such as Pueblo Inglés provide room and board in exchange for English classes in Spain or Germany.
Certification can increase your salary. Online English courses are a lucrative option for digital nomads. Platforms such as VIPKid pay $14 to $18 an hour for flexibility and travel funding.
Discover more teaching opportunities at TEFL and ESL Cafe. In-person or online, teaching English allows you to combine your command of the language with a fulfilling travel lifestyle.
Do a Working Holiday
Employers often offer free housing in exchange for work, known as a work exchange. WWOOF offers opportunities to live and work on organic farms around the world.
Hosts are not required to pay their WWOOFers, but some hosts may offer small stipends or payments in exchange for their work. The payment amount varies from landlord to landlord but is usually around 10-20 EUR per day.
Likewise, hotels are looking for workers and offer free lodging and meals, some with stipends, according to Hopperjobs.
Check out HelpX, HelpStay, and Workaway to find great opportunities around the world for free nights in exchange for your services.
Work on a Cruise Ship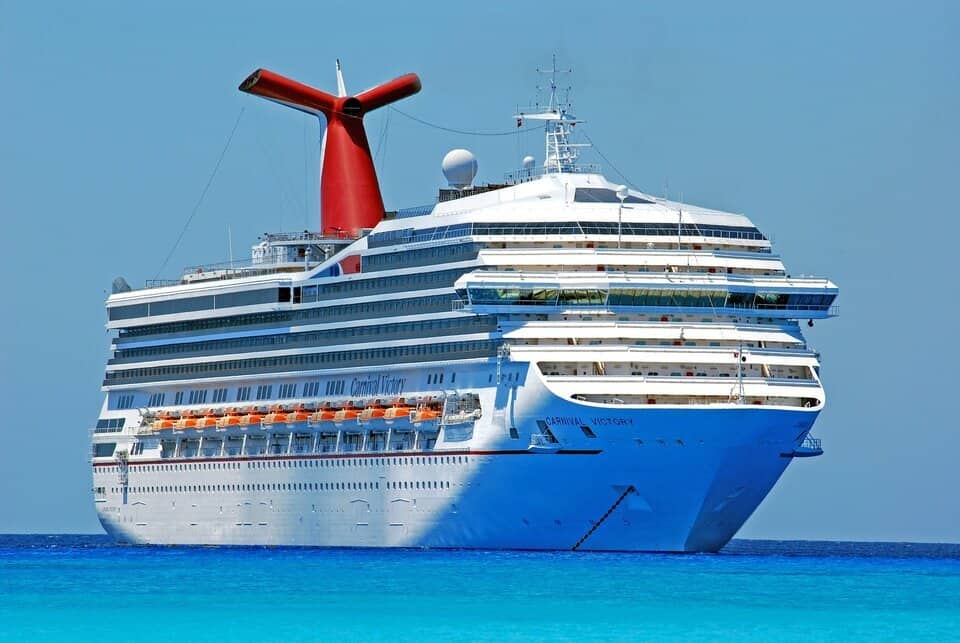 Even if you can't tell the difference between a slipknot and a half-Windsor doesn't mean you can't be a crew member on a ship.
Cruise ships require crew members with skills in everything from cooking to safety to communication. The average cruise ship job pays around $49,000/year.
But working on cruise ships is not for everyone. Some of the cons are homesickness, seasickness, and a lack of privacy.
It's best to be aware of the risks before embarking on this venture.
How to Travel For Free Around the World
Now that we've explored the various paid travel options, let's dive into some more strategies for traveling the world for free. These include:
Couch Surfing
Couchsurfing lets you experience the true essence of hospitality. It's a community of locals who generously open their homes to travelers, offering them couches or guest rooms.
Couchsurfing allows you to connect with these hospitable hosts for cultural exchange and to forge lifelong friendships.
House Sitting
Imagine being able to live in a foreign city like a local while taking care of someone else's home and pets.
House sitting gives you the chance to live in someone's home for free, and in return, you get to care for them while they're away. Platforms like Nomador connect homeowners with eager housesitters.
It's a value exchange based on trust. When it works, it makes for a satisfied homeowner and an elated sitter.
Utilizing Credit Card Points and Rewards
Certain credit cards offer the opportunity to earn free airline tickets through rewards programs.
In addition to the popular choice of using credit card purchases as rewards, many travel rewards cards offer other benefits. For example, with the Capital One Venture Rewards card, you can convert your miles to your choice of 15 travel loyalty schemes.
Sign-up bonuses, like those offered by the Chase Sapphire Preferred Card, can be lucrative.
You can also get the most rewards by paying for your flight with a credit card, because some credit cards and partner airlines offer double or triple rewards.
Volunteering with an Organization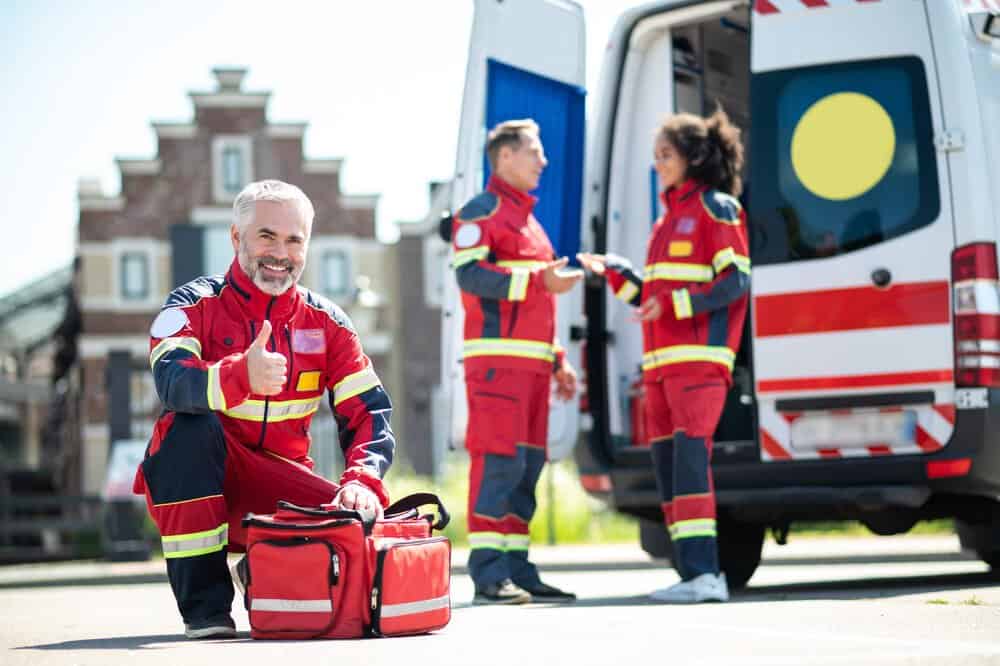 Combine your passion for travel with volunteer work by joining organizations that offer free accommodations in exchange for your time and skills.
The Peace Corps provides rewarding, multi-year engagement in communities in need of dedicated volunteers.
While this requires a 27-month commitment as well as giving up certain amenities, it provides a living stipend to cover necessities.
Short-Term Volunteer Opportunities
For short-term volunteer opportunities, explore options such as Go Overseas and Idealist for global volunteer opportunities.
They provide opportunities to work internationally in fields like infrastructure construction and English teaching.
House Swapping
Why pay for housing when you can trade your home with someone else?
Swap houses with Barcelona residents during your visit to the city, and they can live in your home in San Francisco.
It's mutually beneficial: experience local life without worrying about your house being unoccupied.
Well-known home exchange sites such as Love Home Swap, HomeLink, and HomeExchange offer transparency and security through vetting and authentication.
Benefit from Overbooked Flights
You may have been in this scenario before: The airline announces that the flight is overbooked and offers a free flight coupon, starting at $400, until it's too much to resist.
You may need to spend a few hours at the airport, but the savings potential is huge.
But there are instances where pressing commitments may prevent you from taking an offer. And sometimes it's not worth the inconvenience.
FAQs
What is the cheapest way to travel long distances?
The cheapest way to travel long distances is by bus if this option is available. It's also a great way to see the countryside. But it is slower than other modes of transportation.

Here are some more tips for long-distance travel:

-Book tickets in advance. This usually gives you a better chance of finding a good deal.
-Be flexible with your travel dates. You can often find cheaper fares if you travel during off-peak times.
How to travel and not be a tourist?
Immerse yourself in the local culture, mingle, and visit off-the-beaten-path locations if you don't want to come across as a tourist. Enjoy the regional cuisine, customs, and traditions while attempting to understand the local culture. Avoid tourist traps and look for real experiences that capture a place's character.
Are trips cheaper last-minute?
Last-minute trips can sometimes offer discounted prices, particularly if airlines or hotels have unsold inventory. But these discounts depend on several factors, such as destination, season, and availability, so it's essential to weigh the advantages and disadvantages rather than leave your travel budget to chance.
Can you book a trip without paying?
Booking a trip typically requires some form of payment, such as a deposit or full payment upfront. But some platforms or travel companies may offer options like "book now, pay later" or installment plans, allowing you to secure your booking while spreading out the payment over time.

It's important to review the specific terms and conditions of your booking and understand the payment requirements before finalizing your travel plans.
Related: