There are common stereotypes that most Europeans are snobbish and rude.
But, that is half the story. Several friendly cities in Europe, or countries in general, are naturally welcoming and you can feel instantly embraced.
There are Dubliners up for lively-witty chats, Bruges always willing to help, and Lisbonites showing top-tier hospitality.
Below are the top 10 friendliest cities in Europe that are highly regarded as having warm and hospitable cultures.
Key Takeaways:
Among the most friendly cities in Europe are Dublin, Lisbon, Reykjavik, San Sebastian, Munich, Porto, Bruges, Zurich, Stockholm, and Oslo.
Ireland, Portugal, and Spain are the friendliest European countries worth visiting.
Some of the most friendly European cities that have been present in almost every ranking are Dublin in Ireland, Zurich in Switzerland, and the two Portuguese cities Lisbon and Porto.
Most Friendly Cities in Europe You Should Visit
1. Dublin, Ireland
Dublin, Ireland, is one of the most friendly cities in Europe you should visit because of the warm, friendly, and highly sociable locals. You can confidently say that Irish people are fun-loving people because of their high-spirited pub culture.
There's also not much of a language barrier since most of them speak and understand English. So, making small talk with them was always easy.
It is one of the consistently ranked cities in Europe and in the world, having featured as Bounce's 10th friendliest European city in the world in 2023 and one of the only few European countries in Preply's World's Community Spirit Index of Top 20 Friendliest Cities in the World.
It has been recognized in authorized travel websites like CN Traveller's list of friendliest cities in the world, coming at 9th and taking the 10th spot of I Am Expat's friendliest European cities in 2023.
2. Lisbon, Portugal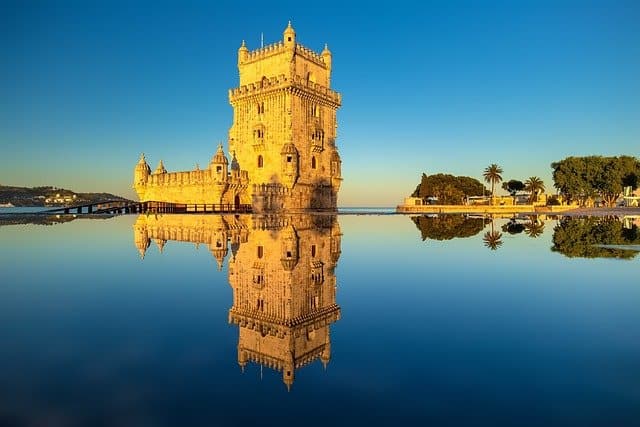 Top-notch hospitality has been Portuguese's most vital cultural value, graciously welcoming and embracing fellow locals and tourists. It is rooted in the Portuguese family-oriented spirit, creating an open, relaxed, neighborhood-type impression.
Lisbon is a multicultural, touristy Portuguese city with many walkable historical sites, public plazas and cafes where you can meet and interact with locals. The pacing of life is slow relative to its neighboring cities, so people are always up for chit-chat and always are a helping hand.
In the British magazine Portugal Homes, Lisbon has been featured at the fifth spot on the list of the 10 friendliest cities in Europe, together with Porto. The city also made the list of Conde Nast Readers' Choice Awards for the top 10 friendliest cities in the world.
3. Reykjavik, Iceland
Reykjavik, Iceland, is one of the most peaceful and smallest European cities with kind and genuine people. The city ranks high on the list of friendliest cities in Europe because of the Icelandic culture of unity and hospitality. Egalitarianism is injected into their social culture, with fewer unbending class structures, making them easy to get along with.
The Icelanders are non-judgemental, down-to-earth, love story-telling, and always cooperate. They also pride in uniqueness because of their different Viking Icelandic heritage.
The 2021 Social Progress Index Rankings by the Social Progress Imperative ranked Iceland fourth with high scores for personal rights, freedom and choice, inclusiveness, and personal safety. Iceland also got the 3rd spot on the World Happiness Report 2023.
4. San Sebastián, Spain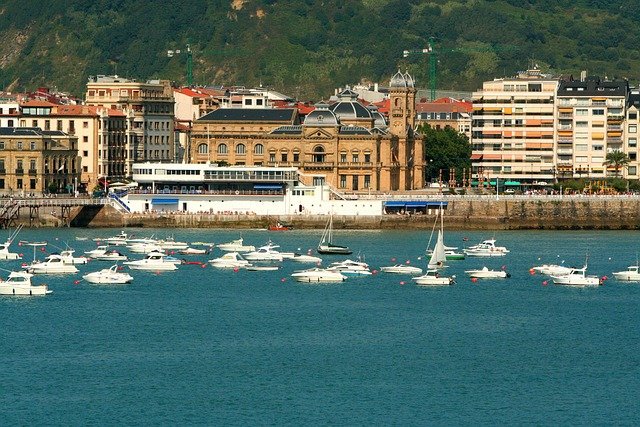 Like any other European family-oriented culture in San Sebastian, Spain, residents always extend their warmest, sincerest hospitality to all the city's visitors and immigrants. As a part of the Basque community, the San Sebastian city has always been open, tolerant, and harmonious.
The friendly small city vibe is also radiated through their leisurely lifestyle by the abundance of cafes, plazas, and pintxo bars where people of all cultures, ethnicities, and lifestyles socialize. They're also multilingual, including speaking in English, so communication would be exemplary.
Moreover, it is also considered the friendliest city in Europe for kids because of too many attractions and playgrounds for the kiddos, including the Science Eureka Museum, San Sebastian Aquarium, Monte Urgell, Monte Igueldo, Parque de Atracciones, and the Alderi-Eder Park.
Undoubtedly, San Sebastian deserves the top spot in the Conde Nast Traveller 2022 Readers' Choice Awards for Europe's top 10 friendliest cities.
5. Bruges, Belgium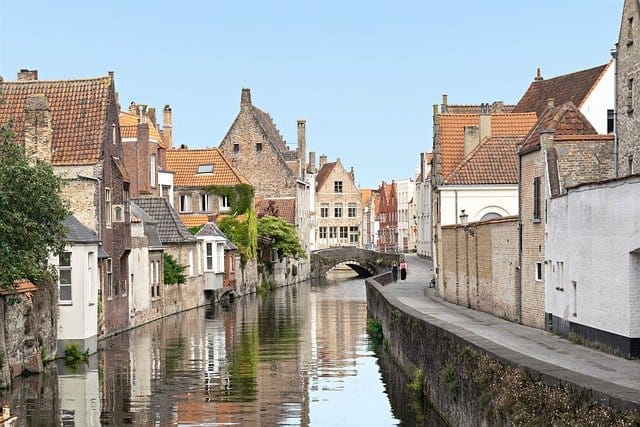 With its cobblestone streets, gingerbread houses, Venice-like canals, and lively pubs, Bruges, Belgium, is beaming with touristy vibes, tallying over a million visitors annually. With the help of tourism, the small city can sustain its economy. This thought gives Bruges residents an understanding of the importance of tourism, and they are becoming very welcoming and friendly to the tourists.
But before that, considering their long history of commerce and trade, they have carved into their culture and mentality the essence of opening up to outsiders with utmost customer care and hospitality.
Moreover, Bruges, Belgium, has also been featured in the Conde Nast Traveller 2022 Readers' Choice Awards at #2 in the top 10 friendliest cities in Europe.
6. Porto, Portugal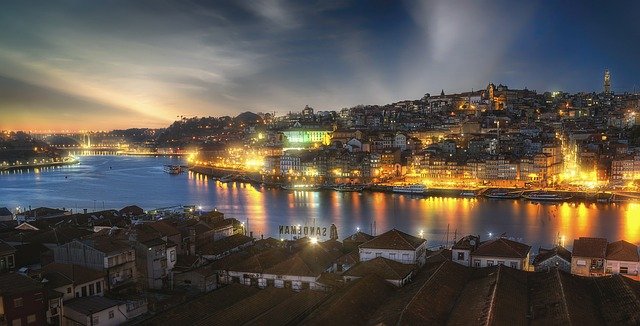 Life in Porto, Portugal, is easygoing. From the very start, love for family and community has been the fundamental principle of their society, making them naturally warm and welcoming to tourists. No wonder expats choose to live in Porto and easily fit themselves in the city!
Aside from being warm, another noticeable characteristic about Portuguese culture is their gracious hospitality and kindness to others. In short, Porto locals are great hosts and would go out of their way to help you and serve you the best way they can, whether preparing for a home-cooked meal or attending to your needs.
In fact, the city has been featured by Conde Nast Traveller 2022 Readers' Choice Awards as one of the two Portuguese cities in the top 10 friendliest cities in Europe at 5th place. In other words, with Lisbon and Porto always tying up most of the time, Portugal is one of the friendliest European countries on the list.
7. Zurich, Switzerland
Zurich, Switzerland, is one of the consistently friendliest cities in Europe, entrenched by its welcoming and tolerant environment, cultural diversity, and neutral social understanding. The residents are naturally polite and respectful, enjoy a high quality of life, and are welcoming of people of different backgrounds and cultures, all leading to more positive interactions.
Bounce ranked Zurich, Switzerland, #1 on the friendliest vacation destinations in Europe, with an overall score of 9.89/10. It has the highest happiness score at 7.5, only 13% pickpocketing fears, and a flawless AAA rating for LGBTQ+ friendliness and acceptance.
8. Munich, Germany
Germans are naturally welcoming and will greet you with their biggest handshakes and hugs when you first meet, especially the Munichs! When you meet one, you can tell their openness is on another level, shown by their cultural tolerance towards gender and race.
As the beer capital of Germany, people also tend to go to pubs or "beer gardens," as they dub it, and socialize over big jugs of beer. This culture has been present in Munich's social life for a long time. It promotes good conversation, enjoyment, and friendliness, even with tourists.
Another factor that makes Munich one of the friendliest cities in Europe is its love for festivals, which attract tourists from around the world, including Volksfest, Oktoberfests, and Film Festivals. These all promote friendliness as people of different nationalities join and interact.
In the recent rankings by Bounce, Munich ranks third with an overall score of 8.26/10 consolidated from various parameters, including LGBTQ friendliness, crime and safety index, happiness score, and pickpocketing fears.
9. Stockholm, Sweden
Ever heard of the term "Jantelagen?" This cultural value has been injected into most Swedes, especially Stockholmers. This value means they think about the collective good rather than pursuing personal interests. It's a law of conduct that promotes equality and humility, so boasting about your success is quite a negative characteristic.
Moreover, when we speak of inclusivity, openness, and honesty, Stockholmers is also #1. In Bounce's friendliest vacation destinations in Europe list, Stockholm, Sweden, came in at #6, just next to Munich, Germany, with a total friendliness score of 6.42. It has a AAA rating for LGBTQ friendliness, a 7.4/10 happiness score, and 44% pickpocketing fears.
10. Oslo, Norway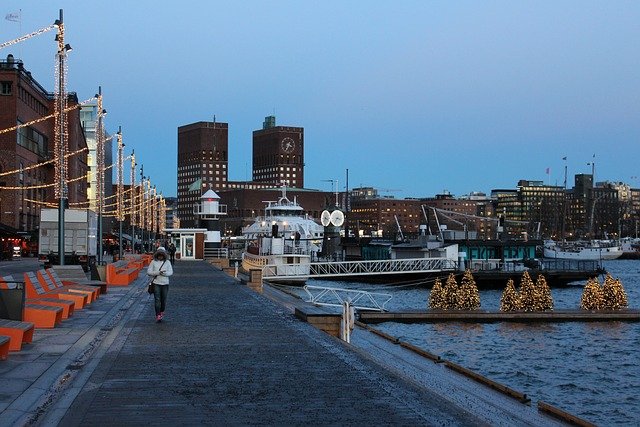 Norwegians are among the most friendly globally, rooted in their strong sense of egalitarian community. When you visit the country, especially Oslo, you'll notice that they consider each other as equals, whether about gender, economic class, social class, education, or healthcare.
With this type of society, Norwegians believe in fairness, smooth social relations, less social friction, work-life balance, and a cooperative mindset, which all translates to friendliness. In fact, it's funny that the words "stress" and "panic" are not even in their vocabulary!
In the World Happiness Report 2023, Norway ranked 11th among the happiest countries in the world with a happiness gap of 2.521. It was also ranked 7th on Conde Nast Traveller's Friendliest Cities in Europe: 2022 Readers' Choice Awards.
What Are the Friendliest European Countries?
1. Ireland
Due to their remarkable hospitality, Ireland is considered one of the friendliest European countries. The Irish people are known for their "craic" treatment. The word "craic" describes the fun and warm embrace of Ireland.
2. Portugal
Portugal was hailed as the number one friendliest European country by Euronews. Portugal is known for its warm and welcoming culture that never fails to make their visitors feel at home. Lastly, the World Bucket List also includes Portugal- one of Europe's ten friendliest countries.
3. Spain
It is known that Spanish Culture emphasizes socializing and spending time with their loved ones, which is why it is not questionable that it is engraved on them to welcome their guest as part of their own family. Spain ranked sixth on the list of the friendliest countries in Europe.
Related: