"Think safety, travel safely" — While vacations and business trips can be exciting and educational, you should prioritize your safety.
Your trip will go more simply and safely if you remember a few basic safety rules, regardless of whether this is your first time traveling or your nth.
Preparing an emergency plan and securing your belongings and private details before heading out may make a huge difference.
But you need not worry; this guide will provide the best travel safety tips and necessary knowledge to enjoy your trip to the fullest!
Key Takeaways:
Travel safety tips are vital for preventing accidents, fraud, and theft and keeping your body healthy while on a trip.
Always be mindful of what's going on around you, keep your sensitive information safe, and be cautious when speaking to strangers.
Familiarize yourself with local scams and seek advice from locals and hotel employees to avoid becoming a victim of fraud.
Use locks, straps, anti-theft backpacks, and hotel safes to secure your belongings.
It's essential to be vigilant and cautious while traveling and enjoy your trip to the fullest.
Why is Travel Safety Important?
Travel safety is essential for various reasons, such as physical safety and health, and to prevent scams and theft.
First, it ensures that you are safe while you make the trip. Taking precautions to avoid accidents can help keep you from getting hurt, sick, or hurting someone else.
Second, travel safety can help you avoid scammers, fraudulent activities, or pickpocketing that can lead to the loss of money and ruin your travel. By being aware of your environment, learning about typical scams, and knowing where legit ATMs are, you can reduce the likelihood of being a target of these criminal acts.
Third, you must look after your wellness and health while traveling. It means knowing how safe your water and food are and protecting yourself from sun damage and other environmental dangers.
Overall, you can help ensure your trip is safe and fun by taking precautions and following the top travel safety tips.
Top Travel Safety Tips
1. Be Aware of Your Surroundings
Keeping mindful of your surroundings, but also of yourself and your actions in public, is one of the top travel safety tips domestically and abroad.
Always be aware of where your valuables are, including your smartphones, wallets, and even your cameras. Keep your guard in the desire for the perfect social media photo.
The major highlights of any trip are the freedom to immerse yourself in an unfamiliar culture and make real friends. But always use caution while interacting with strangers and leave if you notice someone is acting suspiciously.
2. Write Down Emergency Information
One critical travel safety tip is to write down emergency information, such as your flight number, hotel phone number and address, and other contact information of your family member or a close friend.
It is also a brilliant idea to keep a list on hand with the phone numbers and addresses of local emergency services such as the police station, the nearest embassy or consulate, and even hospitals.
As you might not have access to a phone or other electronic device in emergencies, having all this knowledge on paper will help you recall it and respond swiftly.
3. Keep Copies of Important Documents
Keeping copies of important documents such as your passport, visa, itinerary, and proof of medical insurance coverage is a wise safety measure before leaving on an international trip.
You can quickly and easily make electronic copies of these papers on your smartphone and send them by email to yourself or someone else you trust, or even store them in a cloud storage or USB drive.
Keeping all your paperwork on you will guarantee that you are prepared for any case of emergencies that may occur.
4. Learn Common Scams
Traveling safely and securely means being aware of typical scams to prevent becoming a victim of fraud and keeping your financial data safe.
It's a great idea to familiarize yourself with local scams through online forums, news, and blogs and seek advice from residents and hotel employees once you get there.
Most importantly, it would be best always to suspect anything that appears too good to be true as a scam.
5. Lock Your Valuables
Locking valuables is a great way to avoid thefts or pickpocketing while traveling.
Choose locks and straps or retractable cable locks permitted by the Transportation Security Administration (TSA), and bring an anti-theft backpack as your carry-on.
Use the hotel safe to keep your money, passport, and jewelry safe while away from the room.
6. Let Close Friends and Family Know Where You Are
One of the best traveling-alone safety tips is to keep close friends and family updated on your whereabouts and conditions in real time.
You may now use location-sharing apps to inform your friends and family of your whereabouts and activities aside from texting, emailing, and calling.
7. Share Your Itinerary
Sharing your schedule with a reliable relative or friend is the best way to guarantee they'll be informed of your whereabouts in an emergency.
Send an email, share on social media, or use a travel app to share your plans with a few close friends or family before you fly off. Just remember to be cautious about sharing too much publicly.
Let your loved ones know if your travel arrangements need to be adjusted.
8. Get To Know the Locals
When traveling, it is essential to make friends with the locals to gain access to safety information that may not be shown in manuals or on the web.
Get to know several locals and ask them for recommendations on which areas are safe and which you must avoid. It's good to be grateful for a stranger's assistance, but you should always acquire a second opinion before considering their suggestions.
Remember to always stay vigilant, as some people may be trusted as reliable resources, and others could end up putting you in harm's way.
9. Pack the Right Gear
Carrying the proper equipment or gear improves travel safety and security.
An essential item is a basic first-aid kit in case of minor injuries resulting from unanticipated mishaps. Medicines, bandages, tiny scissors, tweezers, a mask, antiseptic wound cleaner, and alcohol can all be included.
Bringing a portable charger or a power bank is also helpful if your device's power goes out and you need to stay connected with people or explore the area more safely.
10. Don't Dress Like a Tourist
You shouldn't dress like a tourist to travel more safely and comfortably. That way, you won't stand out from the crowd and could not attract unnecessary attention.
You shouldn't wear too many jewelry pieces or clothes that are too flashy or expensive. Instead, you should wear outfits that are comfy, practical, and in muted shades.
Another simple way to blend alongside the crowd is to wear a hat, scarves, or other native clothing that proves gratitude for the area's culture.
11. Don't Share Personal Information With People You Don't Know
One of the most crucial travel safety tips for protecting your identity and avoiding becoming a scam target when traveling is to avoid giving out any identifying information to strangers.
Don't give strangers your full name, phone number, house address, or email account on your first trip abroad.
Social media is not the place to broadcast your itinerary, passport information, or airline tickets; doing so might leave you vulnerable to hackers.
12. Hide Your Valuables
One travel safety tip for hiding your valuables is to invest in a money belt or use a hidden pocket to keep them out of sight.
You can wear these pockets under your garments to safely and discreetly carry your cash, credit cards, phone, notes, and other travel papers.
The most important thing is to scatter your valuables in many locations. For instance, if your wallet with cash is stolen, you will only lose all of your money if you put your cards into a separate one.
13. Don't Use Your Back Pockets
Pickpockets target back pockets because it's the easiest to access, so avoid storing your valuables in back pockets while you travel.
Other disadvantages are you can accidentally drop items from your back pocket when you move around and damage them when you accidentally sit on them.
Instead, use a front pocket, neck pouch, money belt, and body bag to keep close to your body.
14. Check In With Loved Ones Every Once in a While
Checking up on family and friends, especially when traveling, is always advisable. It makes you feel protected and attached and provides peace of mind.
To be as safe and secure as possible while traveling, you must let someone know where you are and what you're doing.
Consequently, if something unexpected occurs or you encounter difficulties, your family and friends will know where to look for you and how to assist you.
15. Keep Your Belongings With You At All Times
Always keeping your items on you while traveling is essential for avoiding loss or theft.
Luggage loss, mishandling, and theft are all frequent problems at airports, train stations, and bus terminals, so always take your luggage with you.
Utilize baggage locks and tags with the owner's information, such as complete name, a destination address, and contact information.
16. Learn Self-Defense
Travelers visiting foreign countries are prone to theft, assault, and kidnapping. Learning self-defense is essential to protect yourself and your loved ones from unwanted circumstances.
Being prepared and vigilant in unfamiliar surroundings can ultimately prevent a dangerous situation, and it helps travelers have a more fun and safer travel experience.
17. Get Travel Insurance
Investing in travel insurance is necessary if you want financial protection and peace of mind on your vacation.
The expenses associated with things like travel cancellation, unexpected medical care, and lost or stolen luggage may be covered by this insurance.
You can prevent these unforeseen and potentially unpleasant costs by purchasing travel insurance.
18. Check Out Guides and Reviews Beforehand
To make the most of a trip, research your destination, lodging options, and things to do by reading guides and reviews before you leave.
You can learn a great deal about a destination, including its security, local customs, and hidden jewels, by reading evaluations and guides written by previous visitors.
Informed tourists can better prepare for their trip, spend less money, and have a more enjoyable experience. In a nutshell, a journey that's been well-planned in advance always turns out better.
19. Use Safety Apps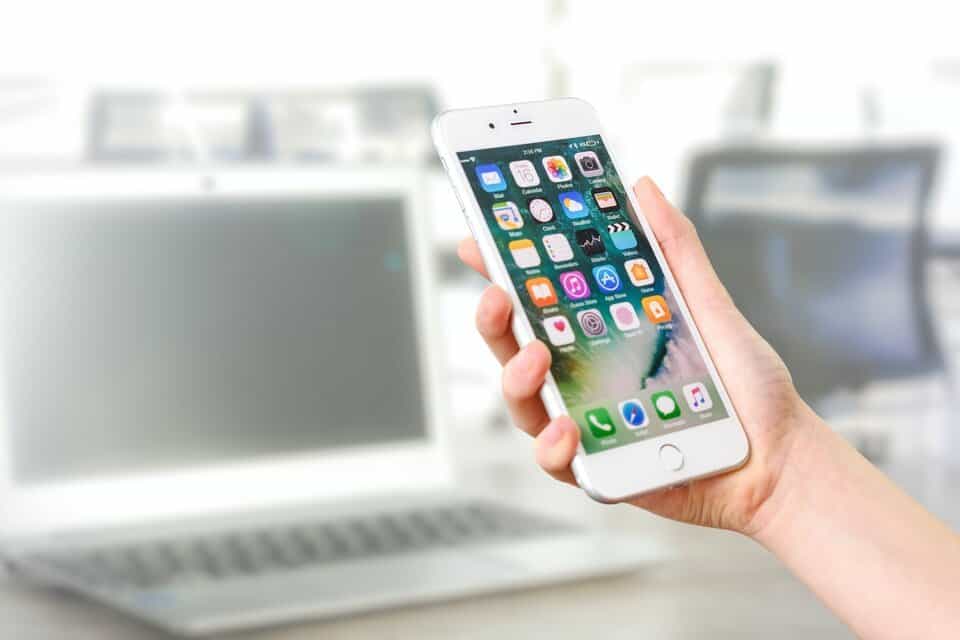 In an emergency, using travel safety apps can be vital since they allow instant access to critical information and resources.
For example, the "bSafe" app will enable users to create a network of trusted contacts who can be alerted in the event of a crisis, as well as live Location monitoring and a fake phone call capability to help users get out of awkward situations.
Safety Tip: Anyone can proactively protect themselves using safety applications, especially in unclear or dangerous situations.
20. Be Aware When Using ATMs
Being aware of fraud or security issues when using ATMs abroad is critical.
Utilize well-lit and public ATMs, and avoid using standalone ATMs or those located in remote places. Cover the keypad when entering your PIN, and be wary of anyone who tries to help or distract you.
When inserting your card, look for any signs of tampering or skimming devices, and alert your bank immediately if you suspect any fraudulent activity. Be attentive and act to safeguard your personal and financial information.
21. Travel in a Group
Taking a trip with others can boost your sense of safety, save money, give you a chance to meet new people, and even lead to new friendships.
It's a good way to meet like-minded people and create lifelong memories while exploring the world. Moreover, group trips and activities might provide insights and perspectives that aren't always accessible to lone travelers.
22. Be Careful When Drinking Alcohol
It is wise to use caution when imbibing alcoholic beverages abroad due to the increased likelihood of unpleasant experiences due to language barriers and new settings.
Find out what the local laws and norms are on alcohol consumption, and don't break them. It would help if you didn't drink in strange or unknown places because of the risk of getting a fake or drugged drink.
If you want to have a safe and pleasurable trip, it is essential to avoid consuming too much alcohol, be awake, and travel with people you know and trust.
23. Bring a First-Aid Kit
Travelers who pack a first aid kit can rest easy on their journey and avoid having their plans derailed by unforeseen medical needs.
Minor injuries, including cuts, scratches, and burns, can be treated at home with minimal infection risk and without immediate medical attention if cared for promptly.
Medications for treating common disorders like headaches, allergies, and gastrointestinal distress can also be obtained through this kit.
24. Ensure Water is Drinkable
It is critical for one's health to guarantee that water can be consumed safely while traveling.
Diseases like diarrhea, nausea, and vomiting caused by drinking contaminated water can ruin any trip.
To avoid becoming sick from contaminated water, carry your filtering equipment, buy water in bottles, or boil it before drinking. Also, avoid ice and raw food because they may have been washed in polluted water.
25. Be Confident
Traveling with confidence allows you to traverse unfamiliar environments with ease, make wise decisions, and effectively engage with locals.
It makes you more open-minded and less fearful, making the entire experience more delightful.
If you confidently travel, you may fully immerse yourself in the local culture, try new activities, and make beautiful memories.
26. Trust Your Instinct
When traveling, trusting your intuition is essential since it can help you make quick decisions in unforeseen situations. Our intuition is frequently based on previous experiences and subconscious cues that we may be unable to describe adequately.
It can lead us to more fun and safe experiences while also supporting us in avoiding potential hazards. Hence, trusting your gut impulses is one of the best traveling-alone travel safety tips; you should not disregard them.
FAQs
What are the 5 most important things you should do before traveling?
The 5 most important things you should do before traveling are research your destination, check your travel documents, book your accommodation and transportation, purchase travel insurance, and pack appropriately.
What are three important things to take when you travel?
When you travel, the three most important things to bring are travel documents like a passport and visa, money and credit cards, and, most notably, enough prescription medications to last for the entire trip.
What are the most forgotten vacation items?
Common forgotten vacation items include phone chargers, toothbrushes, sunscreen, and hats. Making a packing list and double-checking it before leaving is the best way to guarantee that you won't leave anything vital at home.
What is a travel checklist?
A travel checklist is an organized way of listing items that you should pack before going on a trip. These include personal items such as passports, ID, cards, cash, and travel essentials like chargers, first-aid kits, and appropriate clothes.