With inflation on the rise and the increase in oil prices, airfare rates outside the USA have become unmanageable, ranging from 2.3% to 6.1%, depending on the destination.
But if you're savvy enough, with short flights and opting for budget airlines, you can save big on your next flight, primarily to affordable countries like Puerto Rico, Mexico, and Canada.
In this article, I'll show you the cheapest countries to fly to from the USA and how much you can expect to spend in the upcoming months.
Key Takeaways:
The cheapest countries to fly to from the USA are Puerto Rico, Costa Rica, the Dominican Republic, El Salvador, Canada, and Mexico.
Italy, Poland, Bulgaria, and Croatia are some of the cheapest countries to visit in Europe from the USA.
Some tips for finding the cheapest place to fly from the USA include utilizing flight search engines like Kayak, Google Flights, and Skyscanner, booking weeks or months before the travel date, and avoiding flying during peak seasons.
Cheapest Countries to Fly to From the USA
1. Puerto Rico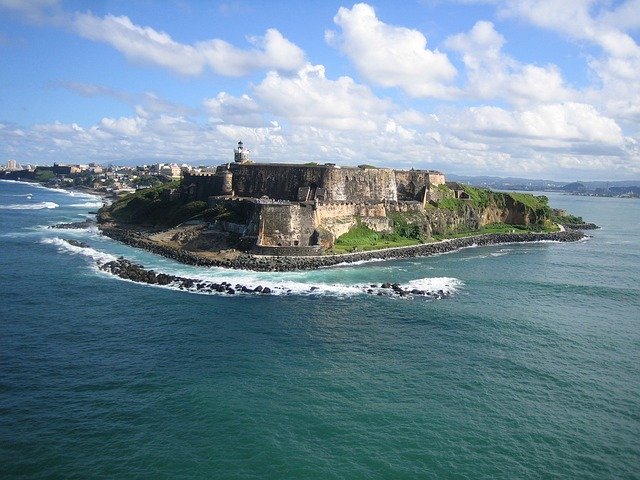 If you want to experience the cheapest Caribbean vacation of your life, Puerto Rico tops the list of the cheapest countries to fly to from the USA with no visa or passport requirements.
For a cheap base price of $32 for one-way and two-way flights, with an average price of $141, you can experience Puerto Rico's warm beaches, rich cultural legacy, and authentic Puerto Rican cuisine like Mofongo and Lechon.
2. Mexico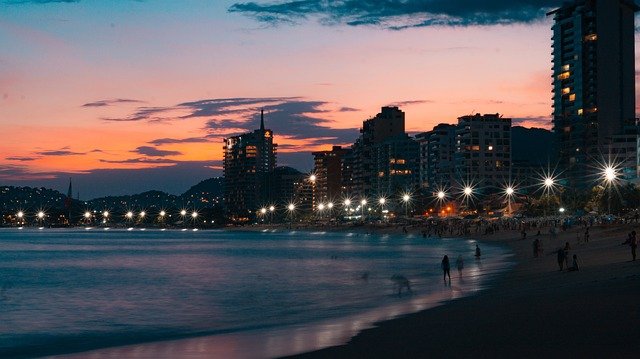 Mexico is one of the top cheap places to travel internationally from the USA, especially if you're coming south, with many surfing spots, hiking trails, and a rich cultural background to experience.
With short, direct flights for as low as $41 from discount airlines bound to Mexico, you can experience their nature, vibrant nightlife, archeological sites like Chichen Itza and Tulum, and top beach resorts like Cancun and Playa del Carmen.
3. Dominican Republic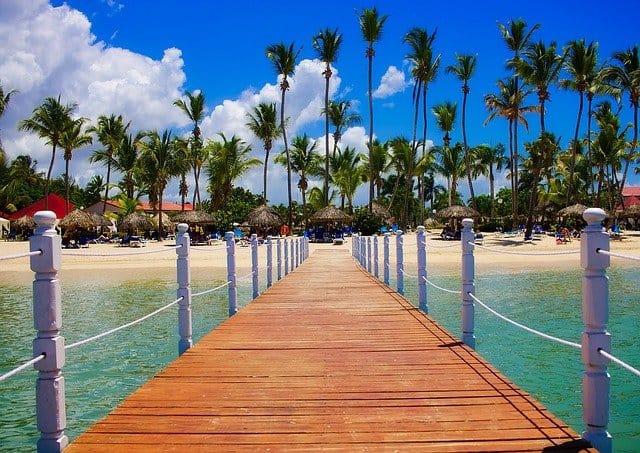 Another popular Caribbean getaway, the Dominican Republic, is one the cheapest countries to fly to from the USA because of its proximity, high volume of tourists, waived landing fees, and competition among low-cost air carriers. You can expect to book cheap flights in Skyscanner at around $74 and $203 for typical roundtrip airfares.
Explore the diverse nature of the Dominican Republic, including its Punta Cana beach, the UNESCO World Heritage Zona Colonial, the El Limon waterfall, and white rafting at Yaque del Norte River, the Caribbean's longest.
4. Costa Rica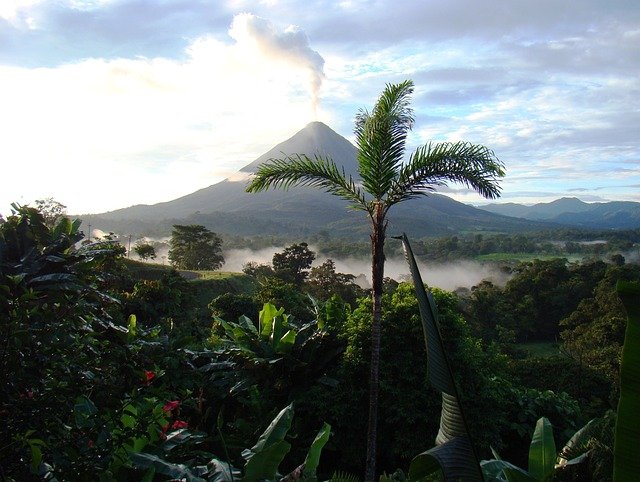 Flying to Costa Rica has been in high demand from US travelers due to the eco-tourism, adventurous tourist spots, and quick flying time, with the cheapest flights hitting as low as $66 and an average roundtrip price of $267.
Some top tourist spots and destinations you should include in your itinerary are the Monteverde Cloud Forest, Arenal for the sight of the volcano and La Fortuna, the surf town of Tamarindo, and the Pacific beaches at Jaco.
5. Haiti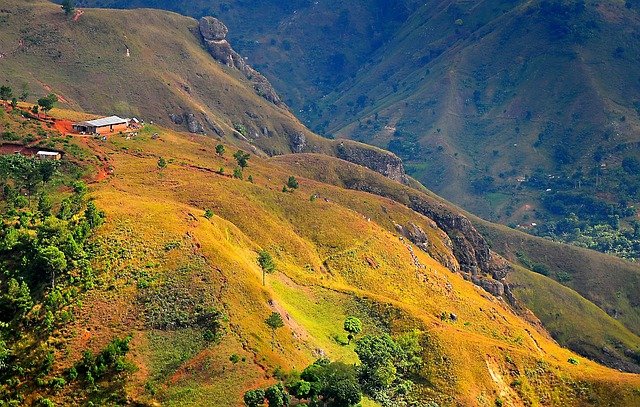 Just 2-3 hours away from the US and the second closest Caribbean island from the region, Haiti is conveniently an excellent pick to travel from the USA. The cheapest flights bound to the capital, Port Au Prince, range from $53 to $238, depending on the month you're flying.
What makes Haiti endearing goes beyond its attractions, such as Sans Souci Palace and Citadelle Laferriere fortress. The gems and outdoor adventures waiting to be discovered truly capture the heart.
6. Guatemala
As a developing nation, Guatemala is one of the cheapest countries to fly to from the USA, with affordable airfares, cheap food, accommodations, and marked-down entrance fees to attractions. You can travel from the USA to Guatemala for as low as $38 during off-seasons and as little as $134 during peak seasons, and prices play around those numbers all year round.
With a mix of Mayan ruins, colonial sights, and splendid nature, Guatemala's attractions are diverse and worth visiting. Visit the capital city and Antigua to experience the Guatemalan colonial culture and explore the Caribbean coast of Rio Dulce and the center of Mayan ruins, Tikal.
7. Colombia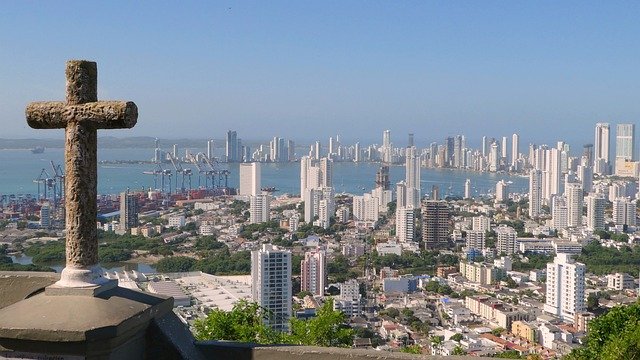 Colombia is a good backpacker destination that US visitors have not yet overrun, and flights are generally affordable for as low as $52, going up to $140 for direct one-way flights depending on the time of the year, especially if you're coming from Miami. Some of the top and most affordable cities to visit in Colombia are Bogota, Cartagena, Medellin, and Cali.
For an adventurous journey, visit the favorite spots in Colombia, such as the Historic Cartagena, for a great perception of the colonial architecture, the "Lost City" archaeological site in Ciudad Perdida, and Selva Verde's rainforest. For an unforgettable experience, try out their exotic fruits, Lulo and Feijoa.
8. El Salvador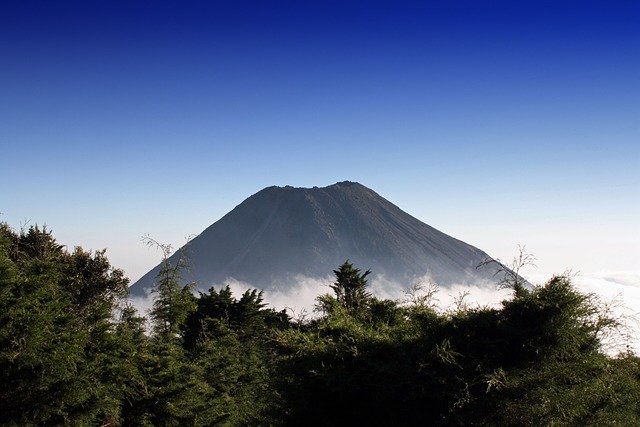 El Salvador is the cheapest country to visit without a visa, especially when traveling off-peak dates, seat sales, and riding budget airlines like Spirit and Avianca El Salvador. Skyscanner found the cheapest tickets for as low as $35 for direct one-way flights and $137 for roundtrip direct flights.
For a breath of refreshment, you can experience a variety of activities in El Salvador, from relaxing and surfing on Playa El Tunco and El Zonte beaches, hiking volcanoes, and exploring Mayan ruins like Joya de Ceren, San Andres, and Tazumal.
9. Canada
Some of the biggest reasons why flying to Canada from the USA is cheap are because of the close value of the US dollar to the Canadian dollar, and there are so many modes of transportation you can take, from buses and trains to ferries, because of proximity, causing the airfares to be lower. In Skyscanner, the cheapest flight ticket for a direct one-way start is as low as $36 going to Kelowna, Calgary, or Toronto.
Canada is unquestionably a dreamland, given its diverse landscapes, pristine nature, and vibrant cities, making so many US travelers flock to the country. Every tourist destination will leave you in awe, just like Niagara Falls, the European feels of Quebec City, Tofino's untouched beaches, and the scenery of Banff/Jasper National Parks.
Related: Best Places to Visit in Canada During Winter
10. Jamaica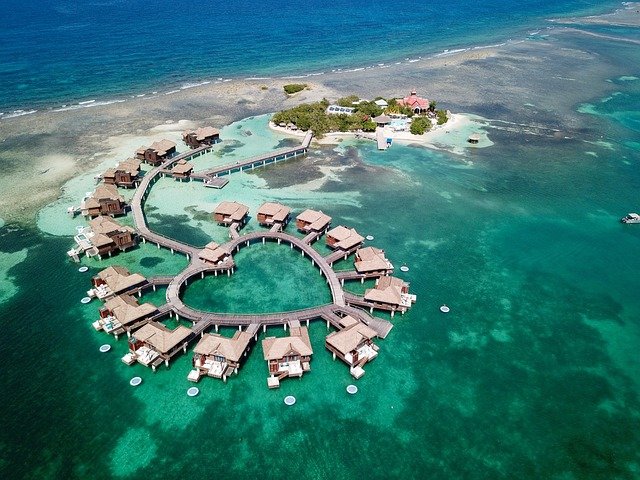 Just south of Cuba, close to the US, is the birth land of reggae music, Jamaica, where you can directly fly for a very cheap base price ranging from $72 to $286 depending on the month of travel and airline. Many airlines from the US are commonly flying to the country, although demand is less, making the airline charges not big.
What's there in Jamaica to see? Jamaica is one of the cheapest countries to visit with beaches, and surprisingly, they're not that crowded. Never miss attending a reggae concert, which is an absolute signature music of the country; try the captivating, authentic jerk chicken, and explore their affordable white sand beaches and inclusive resorts like that in Doctor's Cave Beach.
11. Bahamas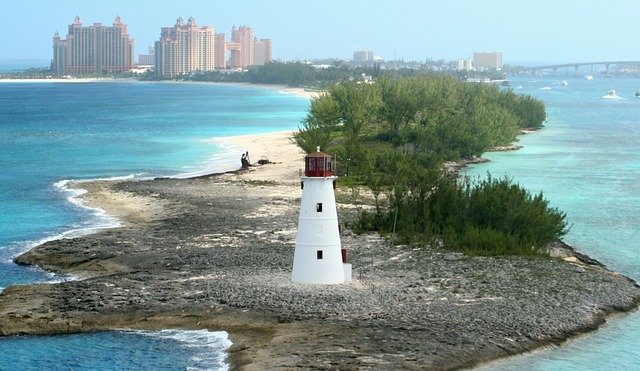 There are plenty of reasons to fly from the USA to the Bahamas; two are it is the home to the most beautiful lagoons in the world, and flights are pretty affordable. Kayak says the average flight from the USA to the Bahamas starts at $72. Moreover, Momondo lists a round trip to the Bahamas, which begins at $234.
Their flights are cheaper due to the competition among different airlines, seasonal demand, and the distance of the Bahamas from the USA.
12. Panama
Flight class, promotions, and deals are why flights from the USA to Panama are relatively cheaper. According to Momondo, the average cost per flight falls around $177. Is it worth it? The quick answer is yes! You will have the chance to experience a one-of-a-kind and unforgettable adventure, from hiking to its lush green rainforest to a relaxing beach trip.
13. Ecuador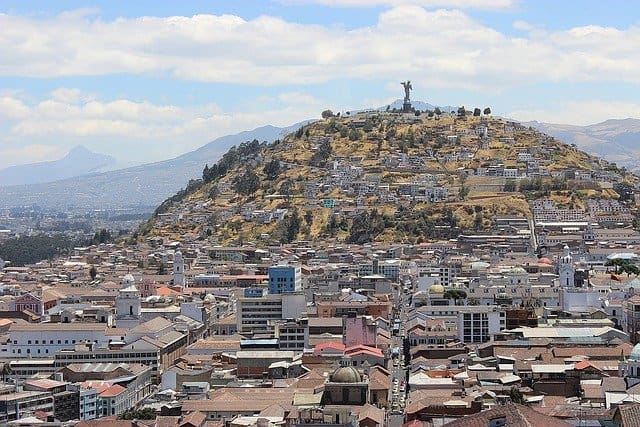 Indeed, flights from the USA to Ecuador have proven cheap by different websites; according to Cheapflights.com, the average price from the USA to Ecuador starts at $83, while a roundtrip flight, according to Skyscanner, starts at $337. There are plenty of things that you can do when you visit Ecuador, like exploring the historical capital, Quito, or even cruising the Amazon River.
14. Brazil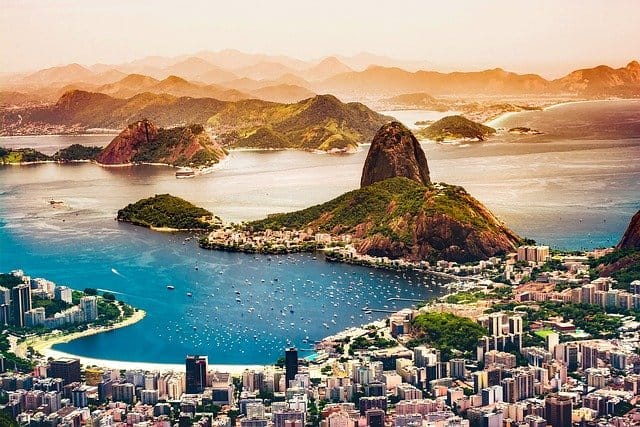 Brazil is home to unique places you can go, like The Amazon Rainforest and Christ the Redeemer Statue. According to Kayak and Cheapflights.com, your flight from the US to Brazil starts at $135, with an average travel time of 9 hours.
15. Peru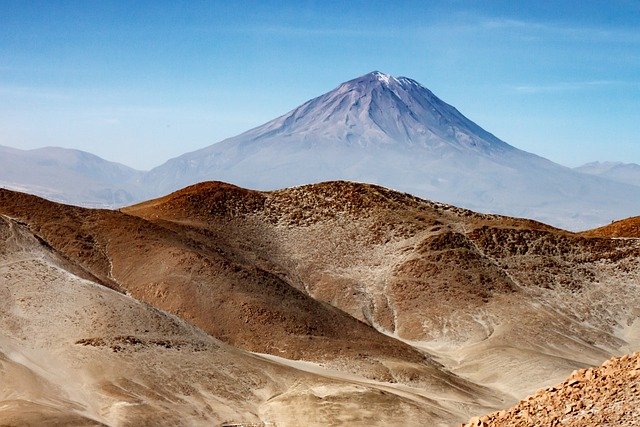 Skyscanner says a roundtrip flight from the US to Peru costs around $264-$330. With this price, you will have the chance to enjoy the different attractions in Peru, like visiting the well-known Machu Picchu and Rainbow Mountain.
16. Chile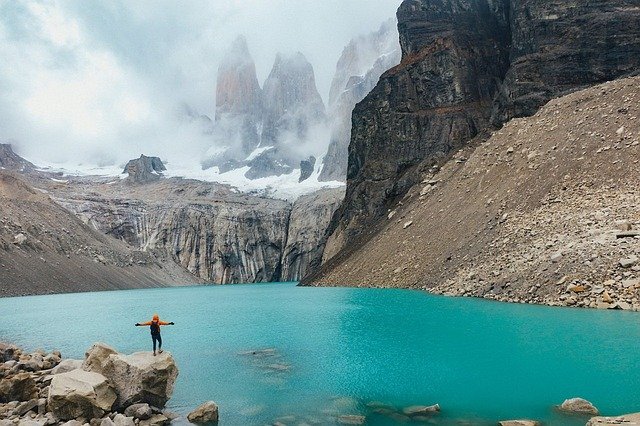 Exploring Torres Del Paine in Patagonia, go; wine testing at Central Valley. You can experience all of that when you visit Peru. Skyscanner says your roundtrip flight from the US to Pero will cost approximately $333 – $415. Price may vary depending on the month of your travel.
17. Barbados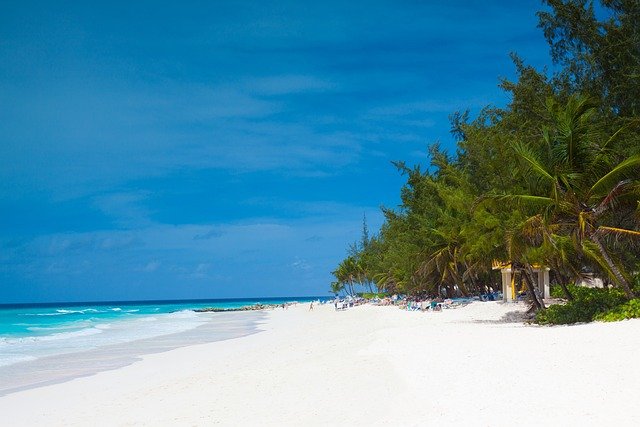 Are you traveling on a budget? Barbados is a perfect place for you with its budget-friendly flights ranging from $120-$67 direct flights. You can enjoy unforgettable activities like beach hopping and exploring Harrison's Cave. It is also worth visiting the UNESCO World Heritage Site of Bridgetown, the plantation at St. Nicholas Abbey, and seeing the Barbados Rum Distilleries.
Cheapest Countries to Visit in Europe
18. Italy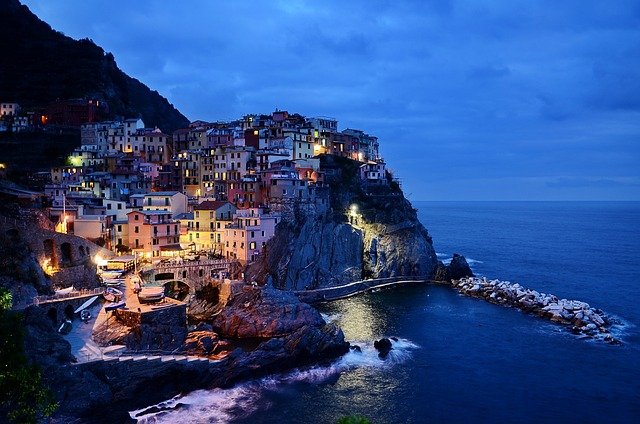 Italy holds some of the most beautiful places you can visit for a reasonable price. It is considered one of the cheapest countries to visit in Europe from the US, especially in Milan, Rome, and Venice. The hostel accommodations are affordable, starting at $20 per night; their local restaurants offer a $6 to $20 meal, and most notable are the cheap flights where you can spend around $158 for a one-way ticket and $402 for a two-way.
19. Poland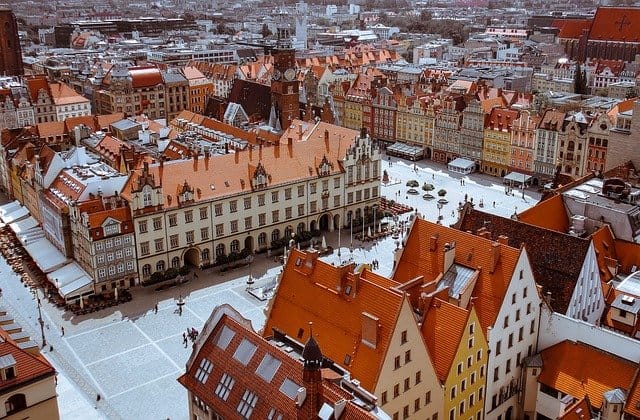 If you want to savor the hearty and tantalizing Polish cuisine like Pierogi and Kielbasa and experience Poland's rich cultural heritage and incredible landscapes, airfare is not a problem! With cheap flight prices of as low as $156 for one-way and begins at $538 for two-way to Warsaw, you can explore Krakow's Old Town and Auschwitz-Birkenau, hike the Tatra mountains, and explore Warsaw's royal castle.
Discover the cheapest European cities to visit here.
20. Bulgaria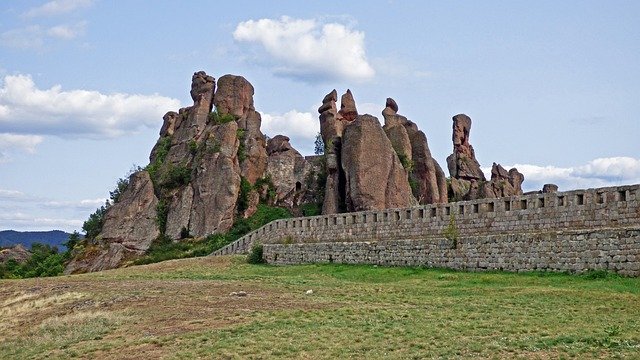 It's probably not the cheapest and not the usual go-to place in Europe, but Bulgaria offers the best values for you right now when visiting Europe. There are Skyscanner cheap flights as low as $156 direct or $524 base two-way flight prices.
With this, you can experience UNESCO World Heritage sites like Old Nessebar, an ancient town near the Black Sea, Rila Monastery, and the centerpiece of Bulgaria lying at the heart of Sofia, the iconic Alexander Nevsky Cathedral.
21. Croatia
One of the summer gems of Europe, Croatia is blazingly beautiful, with many waterfalls and pristine beaches. Flying to Croatia is cheap, costing you around $180 for a direct one-way flight, and can start at $588 for a two-way. Prepare your monthly supply of summer outfits before you experience the Dalmatian Islands dotted with Hvar, Brac, and Corcula, sailing the Adriatic Sea, and the world-renowned historic old town of Dubrovnik.
22. Greece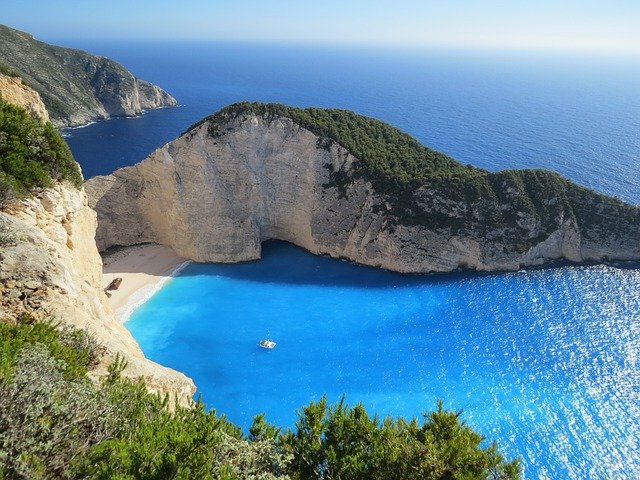 Greece is generally 20% cheaper than the US, and it is one of the top choices for the cheapest countries to visit in Europe. Cheapest flights to the country's main cities like Athens, Mykonos, and Mira Islands are offered for as low as $166, averaging at $400 for return flights.
Top-rated tourist destinations include the Acropolis of Athens, the Parthenon, Ancient Agora, and the beach islands of Santorini, Mykonos, and Crete. Greek cuisine is also highly recommended, featuring dishes like moussaka, souvlaki, and baklava.
Check out the best places to visit in Greece!
23. United Kingdom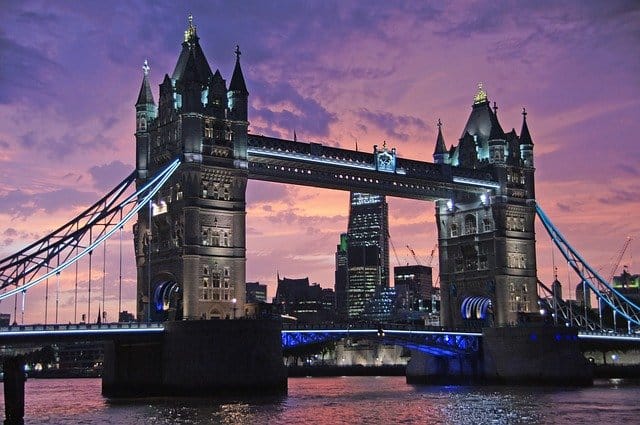 Aside from the iconic attractions in London City, the Stonehenge, Bath, and Lake District, the United Kingdom offers competitive airline ticket prices, especially if you're flying to some of the budget-friendly airports in the UK – Manchester, London Gatwick, Birmingham, and London City. Direct flights from the US to the UK generally can be bought for as low as $152, averaging $500 for two-way.
24. North Macedonia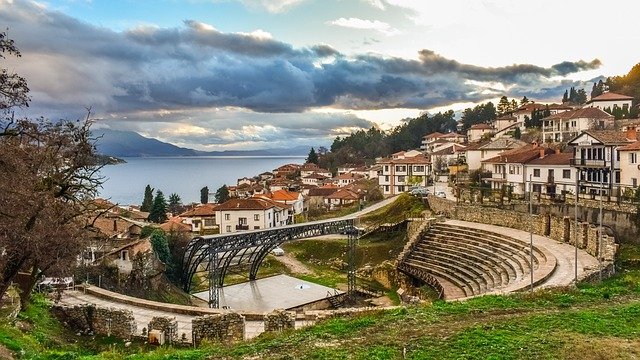 North Macedonia is refreshing and one of the cheapest countries to visit in Europe because of its natural beauty and historical and cultural sites. One of the most explored is the central area of Skopje, the most profound and most ancient Lake Ohrid, and the scenic drop of Matka Canyon. And you can experience North Macedonia for as low as $199 one-way and averaging $350 for a two-way trip.
25. France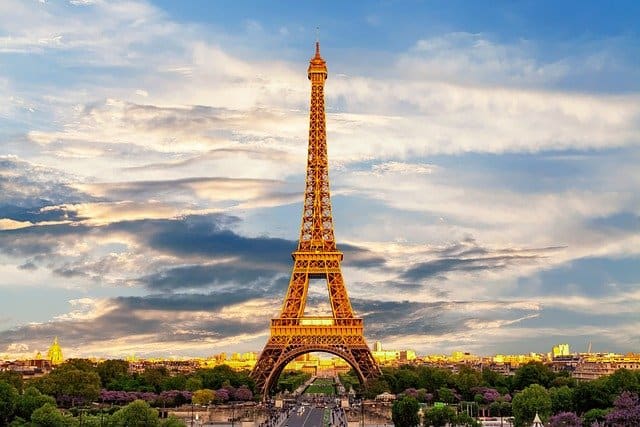 France is renowned for its landmarks, and traveling there from the United States feels like a dream. But cheap flights going to the city are available through budget airlines like Norse and British Airways for as low as $150 direct and $428 for a roundtrip flight.
The go-to places are the Eiffel Tower, Louvre Museum, Notre-Dame Cathedral, Montmartre, and Seine River Cruise. Aside from the city proper, southern France also boasts many attractions like Provence's, with hectares of lavender fields and a stretch of beautiful beaches at Nice.
How to Find Cheap Flights from the USA
There are several ways to find cheap flights from the USA. It would be best if you did the following.
Using Flight search Engines like Google Flights, cheapflights.com, and Kayak will help you compare flight fares.
Book your flight ahead of time for lower prices.
Avoid flying during peak seasons. Flights during peak season typically double their prices due to the number of tourists traveling.
Consider booking at budget airlines like Frontier, Spirit, and Allegiant if traveling on a budget from the USA.
Consider booking your flights from alternative airports outside major cities.
FAQs
Related: