If it's your first time traveling, it may be thrilling and overwhelming at the same time.
Make the best of your trip by planning, keeping your belongings in order, and having an open, cautious, and intelligent mind.
Essential first-time travel advice includes thorough research, packing light, bringing a first-aid kit, and adhering to a strict travel budget.
To experience the most enjoyable time on your trip and make memories that will last a lifetime, here are the best travel tips for packing, saving money, or if you want to experience unique things.
Key Takeaways:
When packing for your first-time travel, printing travel documents, packing light, and bringing medicine, a portable charger, and a towel are best.
A few of the best tricks you can apply to save money on your first travel is to pre-book everything in a travel booking app while choosing non-direct flights and picking hostels as accommodation.
To have a unique experience on your first travels, learn the primary local language, meet locals, dress like locals, and record everything in your journal.
Best Travel Tips For Packing
1. Print Copies of Your Personal Documents
One of the best travel tips for packing is to include printed copies of necessary personal travel documents like passports, visas, valid IDs, travel insurance plans, flight details, accommodation details, travel itineraries, and any document regarding prescription if you're bringing your medicine with you.
It is also essential to bring COVID-19 travel documents like vaccination records like an International Certificate of Vaccination (ICV) recognized by WHO and proof of negative COVID-19 test nowadays as they may be required at different stations at the airport or the country you're visiting.
All these are important in case you lose your phone, have no signal or access to technology, or when customs or immigration officials ask you to present them.
2. Pack Light
Packing light when traveling means less stress. Bear in mind to pack light as much as possible to prevent stolen or delayed luggage and bags and make it easier to roam around your destination and switch modes of transportation at ease.
The 1-2-3-4-5-6 guideline is one of the most-used travel tips and tricks that can help you pack for a two-week trip:
One hat
Two pairs of shoes
Three sets of bottoms
Four sets of tops
Five sets of socks
Six sets of underwear
Pack light, quick-drying neutral clothes that will go with anything in your closet so you can switch things up as needed.
3. Bring Medicine
You can bring medicine in your carry-on bag and checked baggage just enough (plus a few extra) for the whole trip and worry less about health concerns.
If you're bringing a prescription medicine, keep them in its original packaging with the prescription label, and get a copy of the prescription document or letter from your doctor. Most importantly, store them in a dry, cool place with no direct sunlight or excessive temperatures.
Bringing over-the-counter medicines like those for anti-diarrhea, pain and fever relievers, allergy medications, motion sickness medicine, and antacids for a healthy trip is also a great idea.
4. Always Have a Portable Charger
Portable chargers or power banks with approved lithium-ion batteries are life savers during travels if you don't like your devices to die, and they must be packed in your carry-on bags.
Portable chargers are quite a necessity nowadays for travelers as they are handy where you can rely on them during emergencies, in case outlets are crowded, or charge your gadgets anytime and anywhere you like at your convenience.
You also have the option to bring power banks that use energy from the sun, so you can charge your devices without worrying about running out of juice while you're out and about.
5. Pack a Towel
Among the top 5 travel tips for packing is to bring a towel with you, whether it's a domestic or international trip.
The main reasons why it is still essential to pack a towel is to avoid uncertainties like no available towel in your chosen hostels or accommodations, for hygiene purposes, or convenience when you're looking to spend a day on a beach or hiking.
Just bring thin, compact, lightweight microfiber towels instead of the fluffy towel so they won't take up so much space in your bag.
6. Slim Down Your Wallet
Since fat wallets usually don't fit in your front pockets, slim wallets will be the perfect size to avoid being a victim of pickpocketing and will be much easier to access when you need to pay for something.
To slim down your wallet, you should reduce cash and bring credit or debit cards instead, bring valid IDs and insurance cards, and leave expired cards, local loyalty cards, receipts, coupons, or any other unnecessary things you don't need on your trip.
In this digital age, you can even use digital payment systems like Apple Pay, Venmo, Samsung Pay, PayPal, or Google Wallet, all accessible with your smartphones.
7. Bring a First-Aid Kit
One of the most crucial considerations when packing for a trip is to include a first-aid kit to handle any minor injuries.
Fever, pain, antihistamine, motion sickness, and anti-diarrhea medications are just a few of the basics you should carry if you become sick or experience diarrhea.
You must also have anti-bacterial wipes, sanitizer, thermometer, gauze, bandages, sun protection, insect repellant, scissors, and any prescribed drugs in your first-aid kit.
8. Backup Your Data
Backing up your data is a smart move to avoid losing all important travel files, theft, or damage.
Multiple solutions to back up your data include:
Using cloud-based storage like Dropbox and iCloud
An external hard drive
A USB drive
Emailing all your travel documents to yourself
Once you choose a specific storage service, ensure it is password-protected or secured in any way you can.
Make sure to minimize location-sharing apps and be cautious on public wifi too.
9. Let Your Bank Know You Will Be Traveling
Notifying your bank of your upcoming trip via phone, email, or the bank's website can prevent your account from being frozen and ensure your continued access to your funds while you are away.
If you don't notify your bank of your trip, they may prohibit your transactions because you're in a foreign nation or have triggered a fraud alert.
Best Travel Tips and Tricks To Save Money
10. Stay in Hostels
One of the best travel tips and tricks to save money is to stay in hostels, as they have budget-friendly options and provide the best social experience since there is an opportunity to meet co-travelers.
Some of the tips that you should consider when considering hostels as your accommodation on your trip are:
Read guest reviews of those who stayed at the accommodation you're looking at
Look for a hostel in a safe location and nearby tourist attractions to save transportation costs
Consider hostels with good amenities like TV, WiFi, lockers, and breakfast included
Since hostels share a common kitchen, it is also a great way to save money as you can cook your meals.
Consider being respectful when you opt for hostels since you'll be sharing space with other travelers.
11. Be Flexible With Timing and Travel Destinations
Being flexible with your travels is a great way to save money on flights, accommodations, and activities while having the best and most memorable experience. The key to achieving this is thorough research.
Travel off-season and use travel apps to unlock exclusive deals and promos with flights and hotels. Consider staying at hostels, Airbnb, or budget-friendly accommodations instead of staying in five- or four-star hotels.
Moreover, instead of focusing on eyeing one travel destination, widen your options and explore other alternative places that can fit your budget and find great deals on flights and accommodations.
12. Use Travel Booking Apps
One of the best travel tips for flying is to use a one-stop-shop travel booking app where you can access flights, hotels, tourist activities, and transportation at the convenience of your smartphone.
There are many advantages of using travel booking apps, including being accessible on your mobile phones, comparing rates of flights and accommodations, getting real-time updates, and easing payment methods.
Booking.com, Hopper, Expedia, Airbnb, Tripadvisor, TripIt, etc., are just a few of the top travel booking applications available.
13. Don't Fly Direct
Flying direct must be more convenient, but it is more expensive than flights with layovers or connecting flights due to more fuel required, increased operating costs, increased demand, and limited availability.
Depending on your travel destination, direct flights may not be available, so connecting flights are a viable choice.
Lastly, the best thing about flying indirectly or opting for connecting flights is the flexibility to explore an additional destination along the way, given you have extra few hours to spare.
14. Don't Eat Near Tourist Attractions
Few people may know about this, but if you want to experience the best-of-the-best local foods, don't eat near tourist attractions because of the following reasons:
Tourist-oriented menus that are familiar and safe instead of the traditional local cuisine
It is always crowded, so there is a longer waiting time.
There is a high demand, so food prices are high, and quality is low to accommodate many people.
To experience the best local and authentic cuisine, head to local neighborhoods out of tourist areas and experience hidden gems at affordable prices.
For legit food reviews of authentic local cuisines, you can ask for help from popular food travel apps like Yelp, Zomato, and TripAdvisor.
15. Attend a Free Walking Tour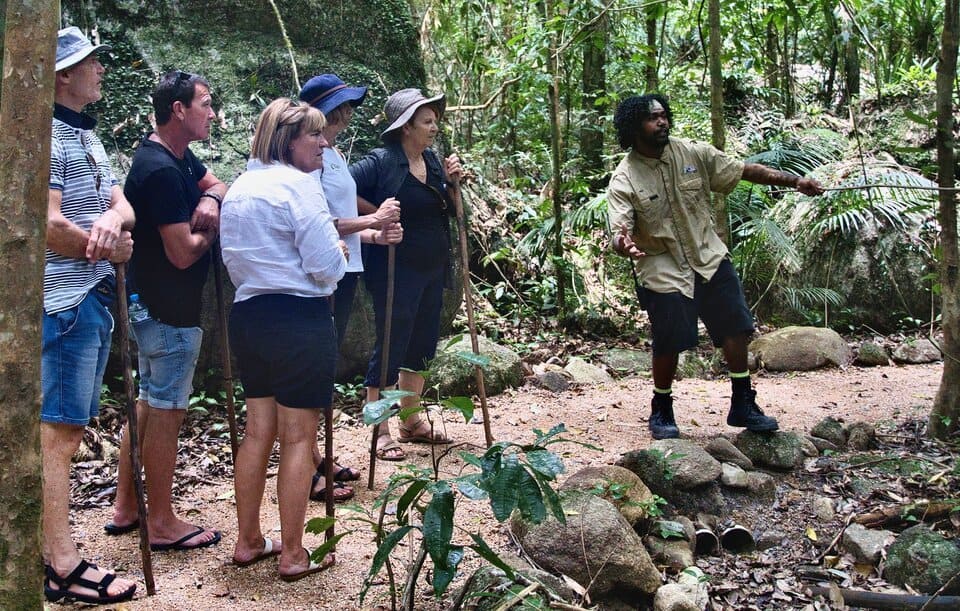 Joining a free walking guided tour with a local tour guide who can explain the complete history, culture, and lifestyle of the location is one of the simplest ways to get to know the city you're going to.
Free walking tours don't require you to pay any upfront cost and involve exercise because there is a lot of walking.
You can look up on the web for some of the best free walking tours that can cover famous and historical landmarks in the area, as some may require you to book in advance by calling or filling out forms on the website.
16. Use Points and Rewards Programs
Using your points and rewards from travel companies is the most incredible way to make your travel experience memorable and affordable by having access to additional perks, travel upgrades like premium seatings, or high-end hotel rooms providing flexibility on travel options.
Suppose you have been loyal to a travel company offering points and rewards programs. In that case, you can maximize accumulated points by utilizing them in purchasing your future bookings on flights, hotels, cars, or other activities.
17. Pre-Book Excursions Online
For beginners in traveling, pre-booking excursions online can help you save time and money, have a guarded slot, have peace of mind, avoid long queues, and, most importantly, be offered better deals and discounts.
On top of that, pre-booking excursions online before traveling lets you have an idea of your trip's itineraries and gives you the freedom to customize them the way you like them to be.
Some of the best websites or apps you can use to pre-book top activities in a place are TripAdvisor and Viator.
Unique Travel Tips
18. Talk to Locals
Aside from making new friends, talking to locals when traveling in a different place or country can also give you the best local experience by asking for recommendations on the best places to dine and drink, including the hidden gems you can explore that you wouldn't discover when you do it all on your own.
Aside from that, locals can also give you insider tips on navigating their public transportation system and the best time to visit famous attractions to avoid large crowds.
19. Be Flexible With Planning
To be flexible with planning means being open to changing plans, and leaving room for unplanned activities, as there may be unexpected occurrences like closed restaurants, places under renovations, etc.
It would be best if you created only a rough itinerary of the destinations you'd like to visit and all activities you want to try to have an idea but don't overbook or try to fit in all attractions in your schedule.
20. Look Out For Free WiFi Hotspots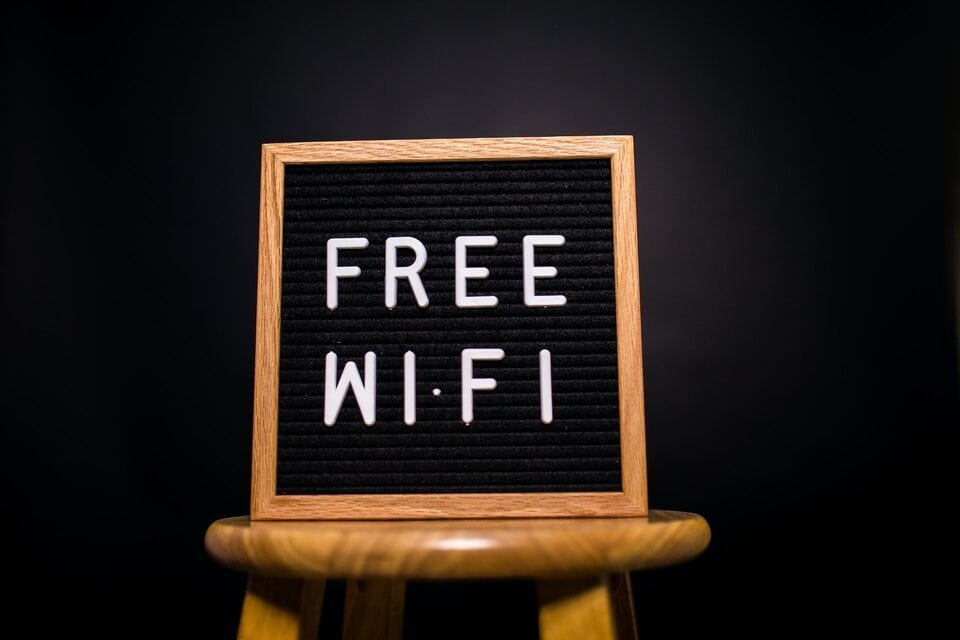 To stay connected when traveling and save your prepaid mobile data, check out free WiFi hotspots in your accommodation, cafes, parks, libraries, and transportation stations.
You can find free WiFiWiFi hotspots using apps like WiFi Map, WiFii Finder, and Free WiFi app, or check with your service provider the places or areas they serve free hotspots for their customers.
21. Travel Solo At Least Once
One of the unique travel tips for a life-changing and rewarding experience is to travel solo at least once.
Traveling solo means complete freedom where you don't have to share anything, you can go places anywhere you want at your own pace, more accessible to make friends, and the only person you have to worry about is you.
Once you experience traveling solo, you'll gain confidence and learn more about yourself, which can contribute to your personal growth.
22. Take Only What You Need When Going Out
When you're about to start your day, please take what you need when going out and store them in a lightweight and durable bag, especially items like a phone, passport, valid IDs, jacket, umbrella, power bank, and a first-aid kit.
Leave expensive items like jewelry and other electronics at your hotel's safe or locker to reduce the risk of damaging or losing them.
23. Learn Basic Phrases in the Local Language
Learning some basic phrases in the local language can help you communicate easier with locals, especially if you are in a non-English speaking country, and shows respect for the local culture.
With knowledge of essential phrases, you can ask for help from the locals on how to get around the area, ask for directions, make basic requests, or order food from restaurants and fast food chains.
You can try some of the best language apps for travelers, like Duolingo, Memrise, Rosetta Stone, and Mondly.
24. Use Meetup
Aside from Facebook as a medium to meet people online while traveling, another great app is Meetup.
In Meetup, you can find groups that interest you, keep you updated with the upcoming events in the area, and let you meet people you don't know.
So, if you're traveling alone and want to explore and connect with adventure-seeking people, they'd be in Meetup.
25. Keep a Journal of Your Experiences
Keeping a physical or digital journal is a novel suggestion for vacationers.
If you want to document and preserve your memories when you travel, keep a small and lightweight travel journal and write down all your observations, the food you ate, your thoughts, and your feelings throughout the day.
You can also include tickets, postcards, and photos in your journal to make it more creative and help you recall moments vividly.
Alternatively, you can use digital journal applications like ClickUp, The Five Minute Journal App, and Day One to store your journal on the go.
26. Dress Like the Locals
One of the unique travel tips for an immersive experience and feeling the culture is to dress like locals.
To dress like a local is to dress modestly, avoid flashy jewelry, embrace local fabrics and textiles, and wear a comfortable local dress while considering the climate.
You must research the dress codes and local fashion trends that can help you blend in with the crowd.
27. Get a Local SIM Card
Getting a local SIM card is one of the most brilliant and unique travel tips to save money from roaming fees and stay online while traveling abroad.
Suppose you're planning to buy a local sim card. In that case, it's best to research the reputable local carriers that offer the best deals on local data plans, including the number of texts and calls and the number of gigabytes in the data package.
28. Keep in Mind These Travel Safety Tips
Your topmost priority is safety for a safe and fun travel experience.
Start with securing your belongings safely, such as your travel documents, phone, passport, and valid IDs, and being aware of your surroundings.
Remember to stay in touch with your family and friends about your whereabouts and itineraries in an emergency.
Most importantly, take precautions for your health to avoid illnesses and minor injuries, including getting vaccinations, bringing a first-aid kit, and always bringing bottled water and some biscuits.
29. Know Local Travel Scams
Since travel scams are common in tourist attractions, knowing and being aware can help you avoid these for a safe and stress-free vacation.
Some of the most common travel scams you should research before leaving are fake taxi scams, where drivers charge you excessive transportation fees, and pickpocketing or theft, where thieves distract you and steal your phones or wallets.
Other scams that you should watch out for are currency exchange scams, street vendor scams, and distraction scams.
So, to avoid all these, do thorough research and only transact with reputable companies who are legit and trusted.
30. Relax and Have Fun
Whether traveling alone or with a group, it's best to plan, be flexible, and meet new people for the best and most relaxing trip.
It would help if you also considered trying new things besides what you drafted, whether testing new dishes, learning new skills, or doing activities you've never done before.
Most importantly, take pictures or make a journal out of your experience so you have something to look back into in the future.
FAQs
Where should a first-time traveler go?
For first-time travelers, some international places worth visiting are Japan, Thailand, Singapore, New Zealand, Paris, Rome, London, New Zealand, Ireland, and Iceland. If you're looking for a budget-friendly trip with many good beaches, head to Asian countries, especially Thailand, Maldives, and the Philippines.
What are the 5 most important things you should do before traveling?
The five most important things you should do before traveling are double-checking your travel requirements and itineraries, printing them, checking your medicine, checking you're bringing enough clothes for the whole trip, and charging your electronics and power banks.
What should I do the night before a trip?
The top things you should do the night before a trip is to avoid drinking too much, sleep early, run through your checklist one last round, check your cash and cards in your wallet, drink a lot of water, find a reliable alarm clock, and make sure all your necessary travel documents are organized.
What should you not pack for travel?
Don't pack unnecessary items for travel, including expensive accessories and pieces of jewelry, sharp objects, lots of cash, food, soaps, shampoo, heavy books, and too much denim and shoes. Just keep in mind to pack light and decrease the weight of your luggage as much as possible.
What should you not do on a trip?
Some things that you should keep in mind and not do on a trip are don't dress inappropriately, never disrespecting the culture, don't eat nearby major tourist attractions, and don't dress up like a tourist. It is also great not to limit travel to significant landmarks and try the off-the-beaten tracks for a more memorable experience.