Looking for unusual things to do in Victoria, BC? Curious about hidden gems and unique experiences?
From checking out Victoria at night to discovering free and cheap activities, this vibrant city offers an array of options.
Whether you're disembarking from a cruise ship or planning a weekend getaway, read on to uncover the best things to do in Victoria and on Vancouver Island.
Unusual Things to Do in Victoria, BC
1. Go Whale Watching
Seeing wild whales in their native environment is a once-in-a-lifetime experience that offers a glimpse into their behavior and social dynamics. It's an opportunity to appreciate the beauty and power of these magnificent creatures in their natural state.
Best time to go: Spring to fall during migration, when nutrient-rich waters attract various whale species.
2. Take a Walking Food Tour
Exploring the city through a walking food tour reveals the rich culinary culture of Victoria. At each location, enjoy tasty snacks and listen to stories from knowledgeable locals, discovering fresh perspectives and exciting experiences.
Best time to go: Year-round, though outdoor tours are particularly enjoyable in the spring and summer months (March to August).
3. Stroll in Butchart Gardens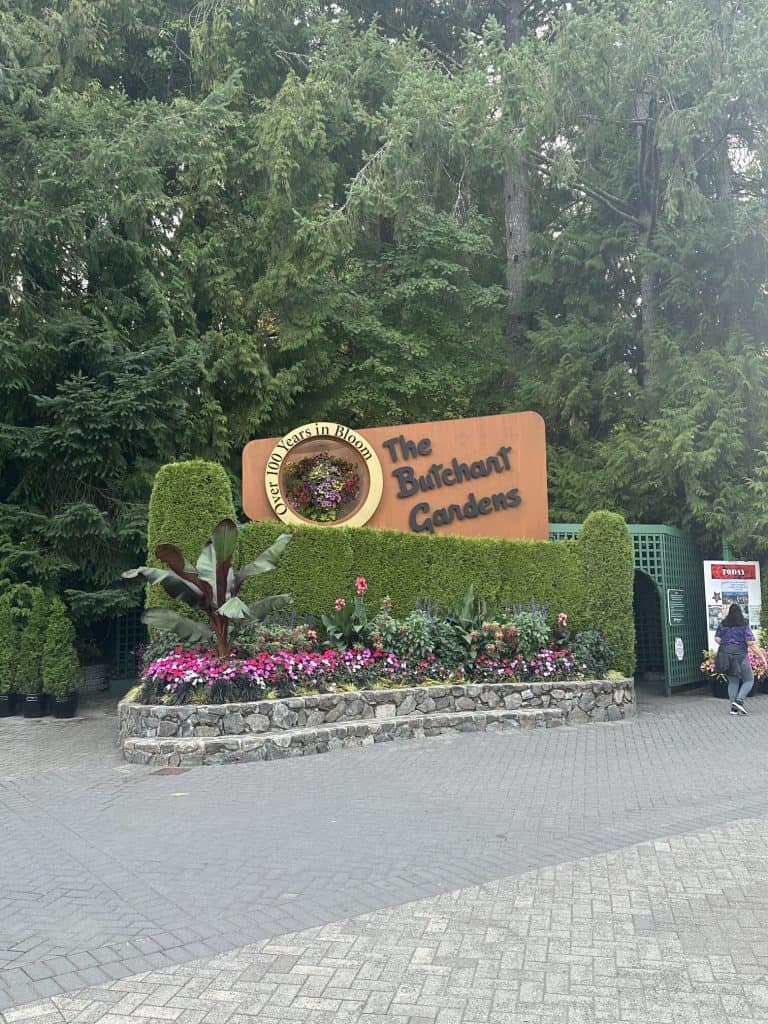 The Butchart Gardens is a 55-acre display garden located in British Columbia, Canada. It was created by Jennie Butchart and is still owned and operated by the family. A visit to Butchart Gardens combines beautiful landscapes, captivating flora, and a range of cultural experiences.
Best time to go: From spring to summer, when the gardens are full of colorful flowers.
4. Visit Miniature World
Miniature World is a special place where you can see tiny models of old and future cities. People of all ages can enjoy and learn new things while feeling amazed and remembering the past.
Best time to go: Year-round, especially on rainy days or when seeking indoor attractions.
5. Visit the Victoria Bug Zoo
The Victoria Bug Zoo is a small, intimate attraction in downtown Victoria, BC. Established in 1997, it features a variety of live tropical insects. Visitors can observe these creatures up close in specially designed tanks and exhibits.
Best time to go: Year-round, as it's an indoor activity that's informative and engaging.
6. Have High Tea at the Fairmont Empress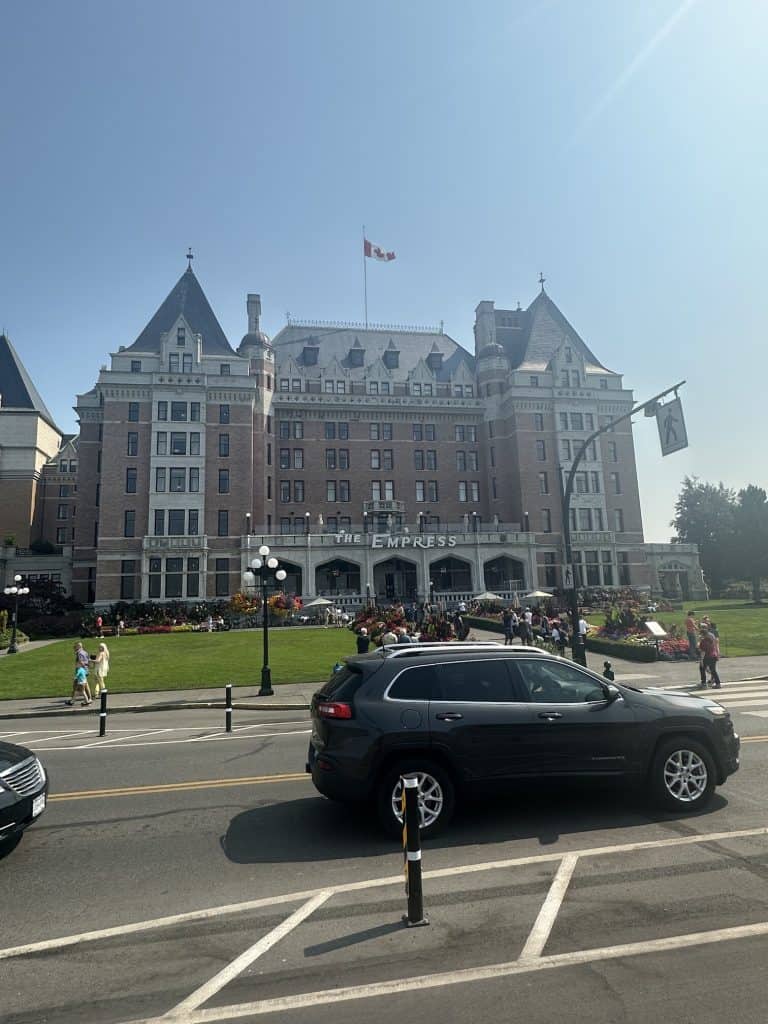 Victoria's historic Fairmont Empress Hotel, known as Canada's 'Castle on the Coast,' marks its 115th anniversary with a major renovation of its signature Fairmont Gold experience. Enjoying high tea at the Fairmont Empress is not just a meal; it's an experience that evokes a sense of luxury and elegance reminiscent of past eras.
Best time to go: Afternoon in any season, for a moment of gentle relaxation.
7. Marvel at the Victoria Butterfly Gardens
The Victoria Butterfly Gardens are home to over 500 butterfly species and 100+ bird species.
It also features a 10-acre garden with a variety of plants and flowers. Seeing colorful creatures and studying strange plants is a nice break from everyday life.
Best time to go: Year-round, as it's an indoor attraction providing a tropical getaway.
8. Ride in a Pickle Boat
Riding in a pickle boat is a lovely way to see Victoria's harbor. The cozy ship lets you get close to the water and enjoy the fresh air at the same time.
Best time to go: Warmer months for a comfortable and open-air maritime adventure.
9. Visit the Emily Carr House
Emily Carr's childhood home in Victoria, BC, has been preserved and now serves as a museum dedicated to her life and work. The house is a well-maintained example of Victorian architecture and features many original artifacts and furniture.
Best time to go: Year-round, especially if you're intrigued by art and history.
10. Discover Local Artisans at Market Square
At Market Square, local artisans congregate to display their distinctive wares, ranging from jewelry to works of art. This lively marketplace offers a diverse array of goods that allow visitors to bring a piece of Victoria's vibrant cultural scene home with them.
Best time to go: Year-round, with the summer months offering a bustling atmosphere.
11. Explore the Undersea World at Shaw Centre for the Salish Sea
The Shaw Centre for the Salish Sea is a non-profit organization that connects people with the Salish Sea bioregion and its ecosystems through educational experiences, programming, and events.
Best time to go: Year-round, especially on rainy days or when seeking indoor educational experiences.
12. Take a Seaplane Tour Over the City
A seaplane tour offers a novel opportunity to explore Victoria's landscape from a different angle. You can see the whole city and the water around it, making it seem even bigger and more interesting. It's like seeing the city for the first time again.
Best time to go: Clear days offer optimal visibility, allowing you to truly appreciate the scenic vistas.
13. Stand-Up Paddleboarding
Stand-up paddleboarding on the calm waters of the Inner Harbour is a great way to connect with Victoria's natural beauty. Paddling gently and taking in the sights and sounds of the harbor creates a relaxing and meditative experience.
Best time to go: Spring to fall, when milder weather enhances the enjoyment.
14. Explore Fort Rodd Hill and Fisgard Lighthouse
Experience the rugged coastlines surrounding Fort Rodd Hill, a 19th-century west coast artillery fortress that served actively from 1895 to 1956.
Then, visit Fisgard Lighthouse, the oldest lighthouse on Canada's west coast, and enjoy breathtaking ocean views.
Best time to go: Year-round, with outdoor areas particularly inviting during the warmer months.
Cheap or Free Things to Do in Victoria, BC
15. Walk Around Fisherman's Wharf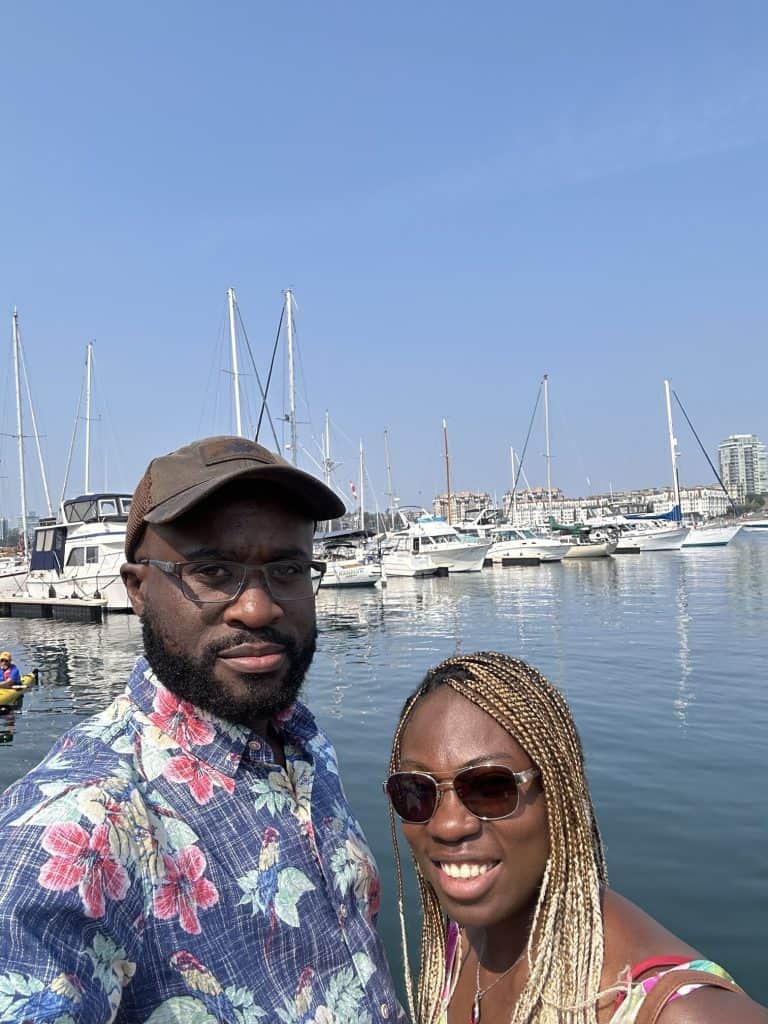 Fisherman's Wharf is a charming maritime community that offers a delightful stroll along the docks. From colorful houseboats to delicious seafood vendors, the lively atmosphere and waterfront views create an authentic coastal experience.
Best time to go: Year-round, especially during the warmer months when vendors and seals are active.
16. Stop By the Royal BC Museum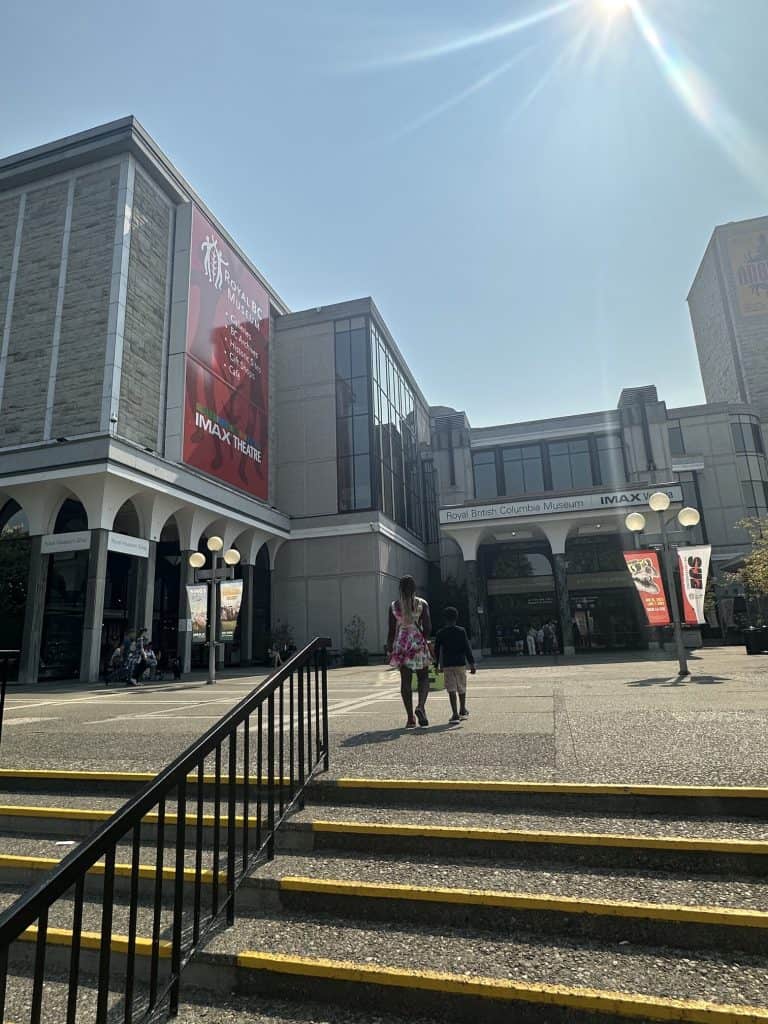 The Royal BC Museum is one of Canada's most valuable cultural institutions. Through its exhibits and artifacts, visitors can gain a deeper understanding of the traditions, history, and contributions of Indigenous peoples.
Best time to go: Year-round, to enhance cultural understanding and awareness.
17. Stroll Along the Pier
Walking along the pier is a serene way to absorb the beauty of Victoria's harbor. Whether you're enjoying the view of the Inner Harbour or watching boats come and go, this simple activity offers moments of peaceful contemplation.
Best time to go: Year-round, with the warmer months being particularly inviting.
18. Walk Around Chinatown and Fan Tan Alley
Exploring Chinatown and Fan Tan Alley is like stepping back in time. Unique shops and restaurants line the streets, offering a glimpse into Victoria's diverse culture and the stories it tells.
Best time to go: Year-round, with bustling activity during the day.
19. Beacon Hill Park
Beacon Hill Park boasts approximately 740,000 square meters of parkland, making it the crown jewel in Victoria's expansive park system. It is a green oasis where you can enjoy leisurely walks, lush landscapes, and open spaces for picnics and relaxation.
Best time to go: Year-round, with spring and summer being optimal for outdoor activities.
20. Go Kayaking
Kayaking in Victoria's waters is an affordable way to explore the city's picturesque coastline.
Paddling alongside the shorelines, watching marine life, and taking in panoramic views create a memorable and invigorating experience.
Best time to go: Spring to fall, when the waters are calmer, and the weather is pleasant.
21. Visit the Parliament Buildings
The Parliament Buildings in Victoria, BC, overlook the Inner Harbour and are situated on traditional Lekwungen territory. Visitors can admire the building's grandeur and learn about the Legislative Assembly.
Best time to go: Year-round, with guided tours available for a deeper understanding.
22. Spot Deer in the City
In Victoria, deer sometimes enter city neighborhoods, leading to unexpected encounters between humans and wildlife. Some people may find this disruptive or concerning, but others may view it as a chance to appreciate nature in an urban setting.
Best time to go: Year-round, with dawn and dusk being common times for deer sightings.
23. Go Shopping on Lower Johnson Street
Lower Johnson Street, affectionately called "LoJo," is a haven for fashionistas. Independent boutiques line the street, offering unique and trendy clothing items. The charming setting makes it a pleasure to window shop or make purchases. Stop by LoJo to upgrade your style.
Best time to go: Year-round, especially during weekends and holiday seasons.
24. Visit Moss Street Market
The Moss Street Market is a popular weekend market located in Victoria, British Columbia. It features over 200 vendors selling fresh produce, artisanal goods, and street food.
Supporting local farmers and artisans while enjoying the lively atmosphere makes for a rewarding outing.
Best time to go: Spring to fall, when the market is open and bustling.
25. Picnic at Gonzales Hill Regional Park
Gonzales Hill Regional Park offers panoramic views of the city, mountains, and ocean. Packing a picnic and enjoying a meal with a backdrop of breathtaking scenery adds a touch of romance and relaxation to your day.
Best time to go: Year-round, with clear days offering the best views.
26. Explore the Garry Oak Ecosystems
Victoria's Garry Oak Ecosystems are home to unique and rare plant species. Exploring these natural areas, whether through guided tours or self-guided walks, offers an opportunity to connect with the region's indigenous flora and learn about conservation efforts.
Best time to go: Spring to fall, when ecosystems are vibrant.
Best Things to Do in Victoria at Night
27. Check Out Craft Breweries
Exploring craft breweries at night offers a different ambiance, with cozy interiors and a relaxed atmosphere. It's a chance to taste unique and locally brewed beers while mingling with locals and fellow beer enthusiasts.
Best time to go: Year-round, as breweries often host events and tastings.
28. Check Out the Malahat Skywalk
Visiting the Malahat Skywalk at night provides a unique perspective on the natural world. The elevated path lets you look out and see the stars at night. You can see patterns made by the stars and think about how big the universe is.
Best time to go: Clear nights for optimal stargazing.
29. Go on a Walking Ghost Tour
Going on a walking ghost tour allows you to learn about the city's scary past while it's dark outside. Experts tell spooky tales and old stories, making the experience fun and exciting.
Best time to go: Halloween, when the atmosphere adds to the mystique.
30. Play Mini Golf at the Haunted Manor
Playing mini golf at the Haunted Manor is a one-of-a-kind evening activity that mixes fun with a hint of scariness. Navigating the course while taking in themed decor and the excitement of a haunted atmosphere gives a fresh spin to classic mini golf.
Best time to go: During the Fall season, as they usually hold special events during this time.
31. Go to a Comedy Show
Attending a comedy show at night is a recipe for laughter and entertainment. Local comedians and touring acts bring humor to the stage, offering a chance to unwind and enjoy a jovial atmosphere.
Best time to go: On weekends, when you can find a wider variety of acts and shows.
32. Have a Drink at a Jazz Bar
Victoria, BC, has a thriving jazz scene. Visiting a local jazz club provides an opportunity to experience live music, discover artists, and soak in the city's ambiance.
Best time to go: Weekends, when you can see the most lively performances. Always check specific event calendars for details.
33. Experience Night Markets
The Night Market in Victoria, BC, provides a unique and dynamic experience with diverse food choices and unique shopping finds. Its rotating location around the city further enriches the already enticing food and shopping adventure.
Best time to go: Seasonal night markets during warmer months.
34. Take a Harbor Night Cruise
A night cruise in Victoria, BC, offers a scenic view of the city's landscape. During the cruise, visitors can take in the skyline and landmarks while enjoying live music or participating in a guided tour.
Best time to go: During summer months, when the evenings are longer and warmer.
35. Dine at a Waterfront Restaurant
Dining by the waterfront in Victoria, BC, at night can be a peaceful and refreshing experience. The mild oceanic climate and availability of fresh seafood contribute to a relaxing atmosphere. It's a great way to unwind after a busy day.
Best time to go: During the summer months (June to August), when the sun sets around 9 p.m., allowing for a beautiful sunset view while enjoying a meal
36. Visit Casino Victoria
Casino Victoria offers a lively nighttime experience for those who enjoy gaming and entertainment. From slot machines to card games, the casino's vibrant atmosphere offers a mix of excitement and enjoyment.
Best time to go: It depends on your preference. But, the shoulder season (April to October) provides for fewer crowds and lower temperatures.
37. Attend a Live Music Performance
Victoria's music scene comes alive at night with live performances across various genres. Whether it's a local band or a touring artist, attending a live music show lets you appreciate the city's musical diversity.
Best time to go: During the summer months (June to August), when the weather is mild and there are numerous outdoor festivals and events taking place.
38. Explore Night Photography
Night photography in Victoria, BC, offers breathtaking views of the city's vibrant skyline and picturesque harbor. The city's mild climate and lack of light pollution make it an ideal location for capturing stunning nighttime images.
Best time to go: Summer, when evenings are longer and offer ideal lighting conditions for photography.
Best Things to Do on Vancouver Island
39. Take a Seaplane Flightseeing Tour
Taking a seaplane flightseeing tour of Vancouver Island provides a unique and exciting way to explore its natural beauty. The tour takes you above the rugged coastlines and dense forests, giving you a bird's-eye view of the island's diverse landscapes.
Best time to go: Year-round, with clear days providing optimal visibility.
40. Hike Mount Douglas
Mount Douglas Park offers a comprehensive 360-degree view of the Victoria area, including Haro Strait, Saanich, and downtown Victoria. Visitors can enjoy the park's natural beauty, hiking trails, and picnic areas. The park is open daily from dawn until dusk, and admission is free.
Best time to go: Spring to fall, for pleasant weather and clear views.
41. Drive Out to Mystic Beach
Mystic Beach, located on Vancouver Island's south coast, is a must-visit destination for its stunning views, beautiful sandy beaches, and variety of outdoor activities. Enjoy swimming, kayaking, or simply relaxing in the sun.
Best time to go: Spring to fall, when the weather is mild and conducive to outdoor exploration.
42. Visit Goldstream Provincial Park
Goldstream Park is located 16 km south of downtown Victoria on Vancouver Island. It features massive trees, majestic waterfalls, a winding river, colorful flowers, exotic birds, and fish. Visitors can enjoy hiking, picnicking, and wildlife watching in this peaceful escape from the city.
Best time to go: Year-round, with fall being a highlight for salmon viewing.
43. Tour Craigdarroch Castle
Craigdarroch Castle, built by coal baron Robert Dunsmuir during Queen Victoria's reign, showcases the opulence and luxury of the era. Meticulously restored, it offers a peek into the lives of the wealthy elite in the late 1800s.
Best time to go: Year-round, with guided tours enhancing the experience.
43. Visit the Old Country Market
The Old Country Market, once a humble roadside stand, has transformed into a beloved landmark in Coombs. From fresh produce to gourmet goods, artisanal cheeses, and even goats roaming the premises, this market offers a unique shopping experience.
Best time to go: Year-round, for a taste of local culture.
44. Sightsee on a Harbour Ferry Cruise
A harbor ferry cruise in Vancouver offers breathtaking views of the city skyline, Stanley Park, and the surrounding mountains. Spot marine wildlife like seals and sea lions, and learn about the city's history and culture from knowledgeable staff.
Best time to go: Spring to fall for comfortable weather on the water.
45. Explore Cathedral Grove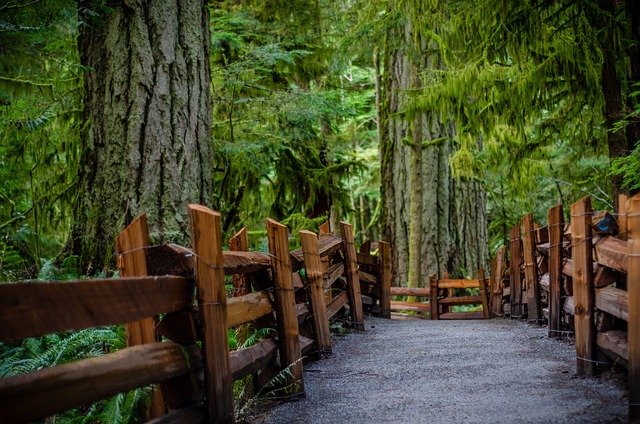 Cathedral Grove is a stand of giant Douglas fir trees located in MacMillan Park on Vancouver Island. Visitors can walk along trails beneath the shade of these ancient trees, many of which are over 800 years old and remain untouched by modern civilization.
Best time to go: Year-round, with mild weather during the spring and fall.
46. Kayak or Paddleboard on Cowichan Bay
Cowichan Bay is a small town on Vancouver Island with a population of around 25,000 people. The bay is surrounded by rugged coastlines and numerous islands, making it an ideal location for exploring via kayak and paddleboard.
Best time to go: Spring to fall, for mild weather and calmer waters.
47. Visit Comox Valley Farmers' Market
The Comox Valley Farmers Market is open on Saturdays from April to October in Courtenay, BC. It features locally-grown produce, artisanal goods, and food products. There are also live music performances, cooking demonstrations, and a family-friendly atmosphere.
Best time to go: Year-round, with peak season from May to October, when you can find a wider variety of fresh produce and artisanal goods.
48. Enjoy Local Festivals and Events
Vancouver Island hosts a variety of festivals and events celebrating art, music, food, and culture. Attending these gatherings allows you to connect with locals, experience island traditions, and create lasting memories.
Best time to go: Throughout the year, depending on the event calendar.
49. Visit Pacific Rim National Park Reserve
Pacific Rim National Park Reserve is situated on the western coast of Vancouver Island. To reach the reserve, visitors can take a three-hour drive along Highway 4 from the ferry terminal in Nanaimo or opt for a one-hour flight from Vancouver.
Both options offer breathtaking ocean views and provide easy access to the park's diverse ecosystems and stunning landscapes.
Best time to go: Spring to fall, for varied outdoor activities.
50. Go Surfing in Tofino
Surfers of various skill levels can enjoy year-round surfing in Tofino, thanks to its 35 kilometers of beaches and exposed coastline. Whether you're a seasoned surfer or a beginner, catching waves in the chilly waters of the Pacific Ocean offers an adrenaline-pumping adventure.
Best time to go: In the summer, when the weather is warm and the waves are at their peak.
FAQs
What is Victoria, BC best known for? 
Victoria is renowned for its picturesque harbor, historic architecture, and vibrant gardens.
What is the nicest part of Victoria, BC? 
The Inner Harbour area stands out for its scenic beauty, waterfront attractions, and iconic landmarks.
How many days are enough for Victoria, BC? 
A 3- to 4-day visit allows you to explore the city's highlights comfortably, but longer stays offer more in-depth experiences.
Which is better: Victoria or Vancouver? 
Both cities have their own unique charm. Victoria is known for its intimate atmosphere and historic appeal, while Vancouver offers a bustling urban environment.
Related: