Europe is a vibrant and diverse continent with many holiday destinations for young adults.
Whether you're looking for a cultural experience, thrilling outdoor activities, or a fun party life, Europe has it all.
Some of Europe's best holiday destinations for young adults include Amsterdam, London, England, Italy, and Spain. Each European place offers unique experiences in adventure, self-discovery, education, or socialization.
If you're looking for the perfect holiday, here are the 22 best holiday destinations in Europe for young adults to try!
Key Takeaways:
A few of the best holiday destinations for young adults in Europe are Amsterdam in the Netherlands, London in England, Berlin in Germany, and Rome and Milan in Italy.
Young adults who love beaches should go to Split and Dubrovnik In Croatia, Barcelona and Ibiza in Spain and Greek islands in Greece.
The best places for students to travel in Europe are Rome, Dublin, Riga, and Barcelona for educational learning.
The best places to travel with friends in Europe include Oslo in Norway, Edinburgh in Scotland, London in England, and Amsterdam in the Netherlands.
Best Holiday Destinations For Young Adults in Europe
1. Amsterdam, The Netherlands
Dubbed the "Venice of the North," Amsterdam is one of the leading holiday destinations in Europe for young adults, known for its canals, architecture, activities, museums, and great nightlife with bars and clubs.
Some notable attractions are the art and history museum Rijksmuseum, the Anne Frank House from WWII, the Van Gogh Museum with an extensive collection of paintings and letters, the relaxing Vondelpark, and the breathtaking city Canal Cruise.
Visit Amsterdam during springtime or late summer (from late April to early May) to experience mild weather, less crowd, and blossoming tulips around the city.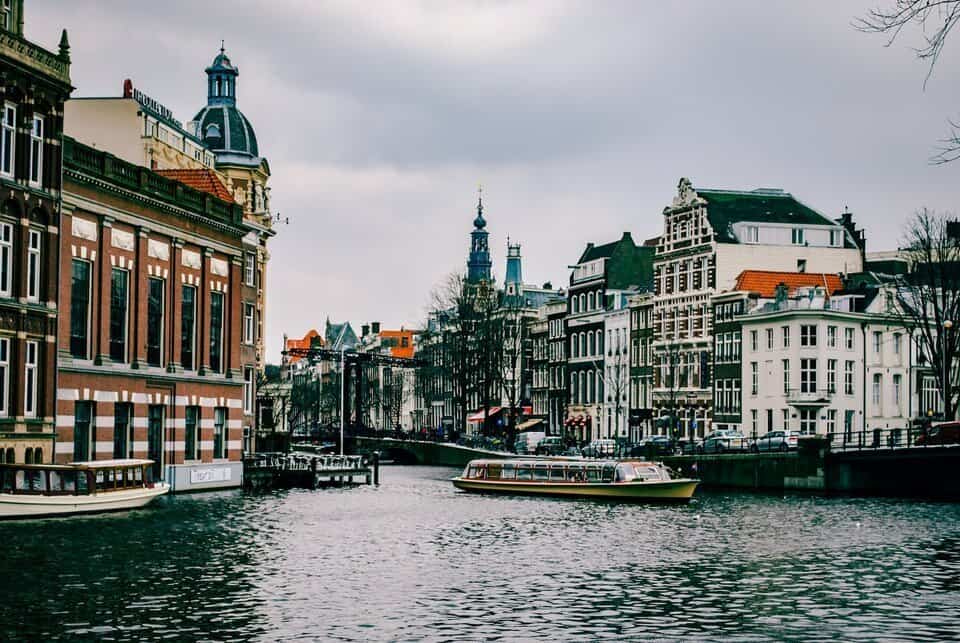 2. Split, Croatia
Croatia's beachfront city of Split is one of the stunning sun-kissed islands with historical and beach attractions.
You can go swimming and sunbathing at the well-liked Bacvice Beach, or take a day trip to one of the nearby islands like Hvar or Bra. Moreover, it would be best not to miss Diocletian's Palace, the Old Town, or the sweeping vistas from Marjan Hill.
Shoulder seasons, between April and May and September and October, offer pleasant temperatures and fewer tourists than the peak summer months.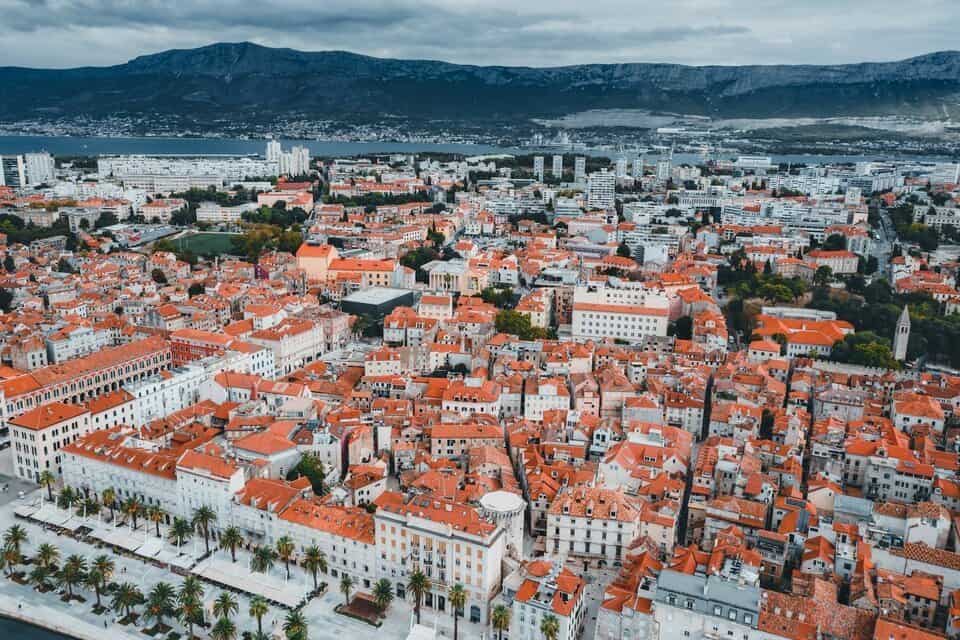 3. London, England
London, the United Kingdom's multicultural city, features world-class museums, historical sites, exciting nightlife, and diverse food.
The Tower of London, Buckingham Palace, and West End theaters are a few of the must-sees in the city. Remember to visit one of the most-visited museums, the British Museum receiving 7M+ annual visitors, and witness the world's most famous clock, Big Ben.
London is best visited in June–August when the weather is beautiful, and there are many outdoor activities. You can also try going between December and February to experience London's Christmas markets and ice skating rinks.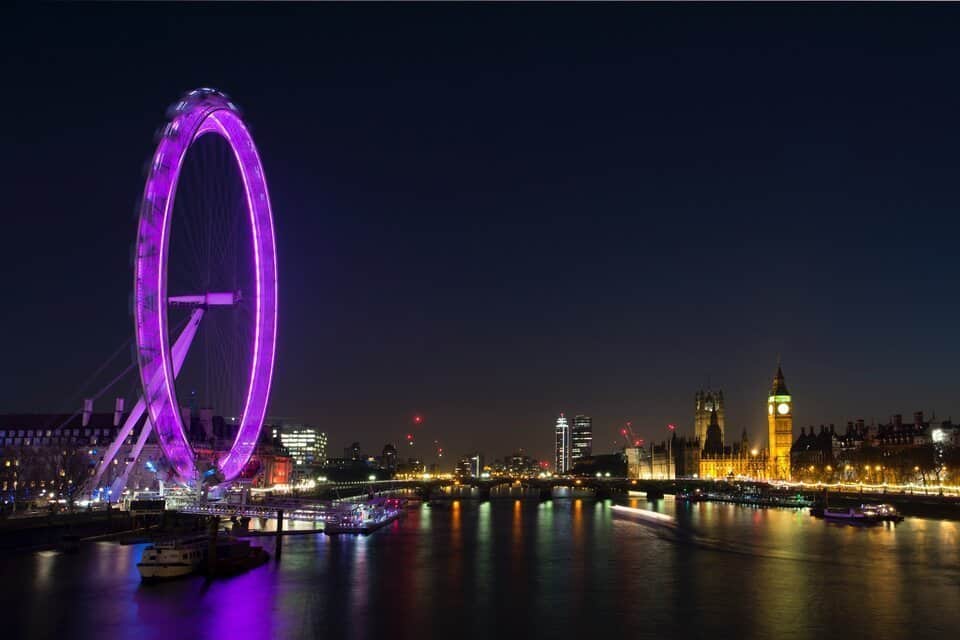 4. Berlin, Germany
Berlin, Germany, is a dynamic metropolis with a long cultural tradition and artistic pursuits that features the best places to visit in Europe in your 20s.
To experience the nostalgic and Instagrammable sites in the city, head over to famous landmarks like the Rebuilt Reichstag, Brandenburg Gate, the Berlin Wall, and Checkpoint Charlie.
The city is also home to the world-class Pergamon Museum and the innovative East Side Gallery, where you can explore stunning Roman and Greek architectural monuments.
Summer in Berlin, specifically June through August, is ideal due to the pleasant temperatures and plenty of outdoor activities. Winter is also a great season, especially during the Christmas holiday, when the city is illuminated with lights and numerous seasonal markets are open.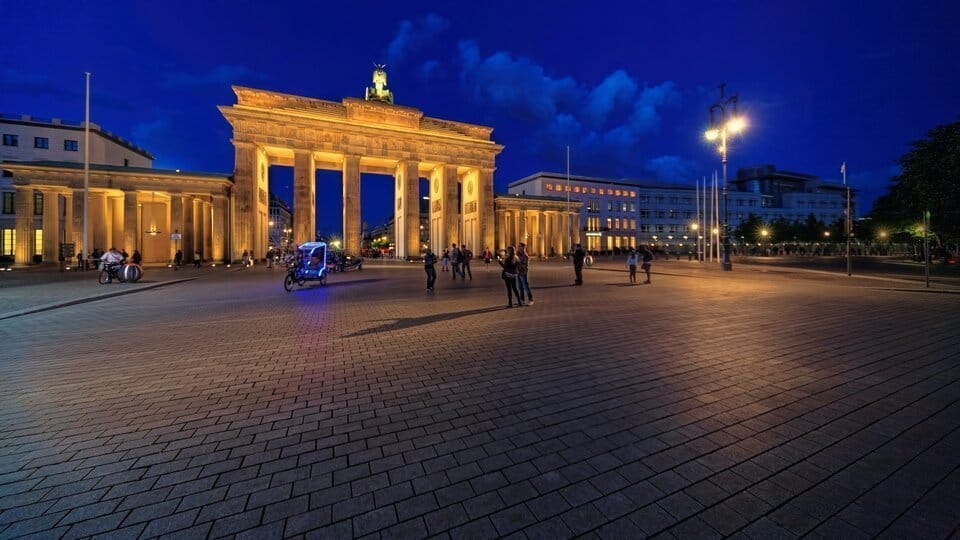 5. Milan, Italy
Milan, Italy, is one of the popular destinations for young adults traveling to Europe because of its picturesque architecture and elegant vibe, where old-world romance mixes with urban steel.
The breathtaking Duomo Cathedral, the illustrious La Scala Opera House, and the venerable Sforza Castle are just a few of Milan's many must-see attractions.
The Navigli canals and the hip Brera neighborhood are also to be noticed, as these are where many of Milan's top bars and restaurants can be found.
For a bit of adventure, day trips from Milan can take you to the beautiful Lake Como or the historical city of Bergamo.
Visit Milan during April, May, September, and October, when temperatures are pleasant and tourists are fewer.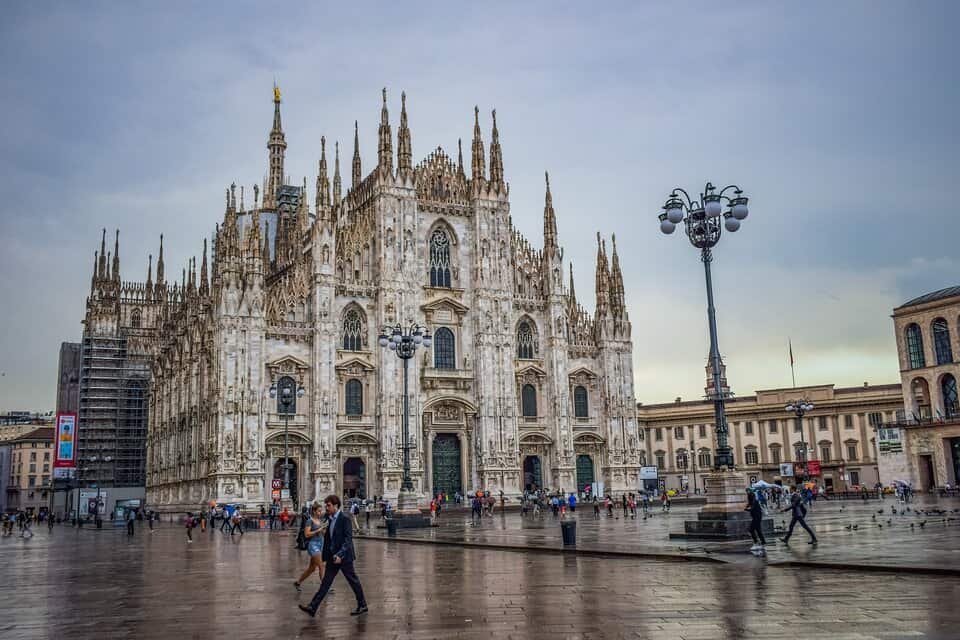 6. Rome, Italy
Rome is one of Europe's gorgeous summer destinations and is ideal for budget-minded students and young adults because of free walking tours and exceptional, affordable Italian street food.
Rome's many attractions include the Colosseum, Pantheon, Sistine Chapel, and the world's smallest independent city-state, Vatican City. Also, you shouldn't miss throwing three coins at Trevi Fountain to believe that you'll come back to Rome, fall in love with an Italian, or will marry the person you met in the city.
Visit Rome from September to February to get the cheapest hotel rates, and crowds are fewer.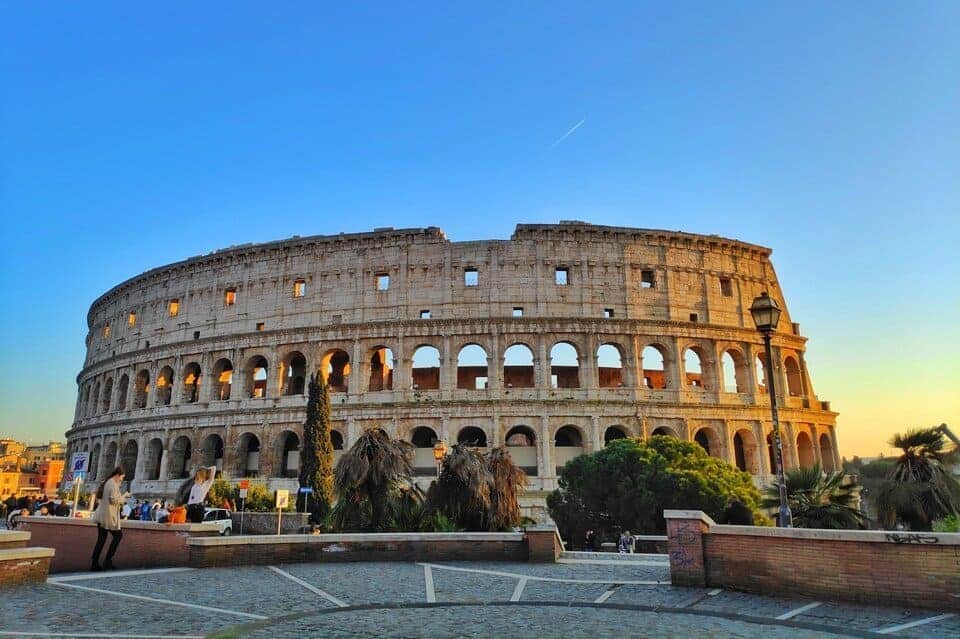 7. Louvain, Brussels
Louvain is a small city in Brussels with many jaw-dropping architectural buildings, beautiful gardens, breweries, and amusement parks.
Some of the picturesque Gothic architectural buildings you should notice are the iconic Stadhuis, Leuven's University Hall, Great Market Square, and the UNESCO Heritage Site Groot Begijnhof.
For a unique experience, you can schedule a tour of the Stella Artois brewery and sample the tastiest beverages in Brussels.
The best time to visit Louvain is between March and May when you can find the most incredible discounts on hotels and flights and when the city is less crowded, allowing you to explore at your leisure.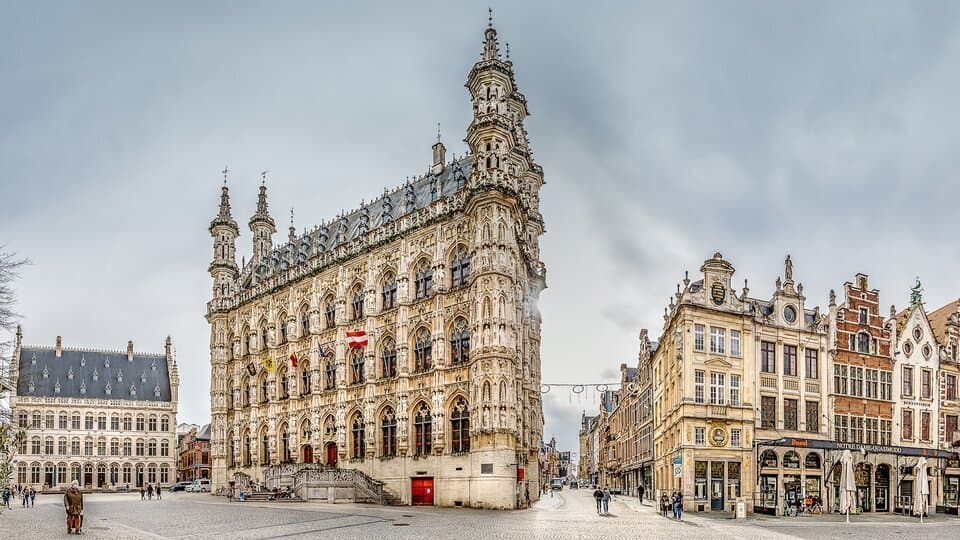 8. Dublin, Ireland
Dublin is one of the unique places on Earth where you'll find a lot of life and excitement.
You can go sightseeing at some of the most notable historical sites, like Dublin Castle, St. Patrick's Cathedral, Trinity College, and the world-famous Abbey Theater.
You can also take tours and sample products at the Guinness Storehouse and the Jameson Distillery to try Irish whiskey and beer.
To taste authentic Irish cuisine, head to Temple Bar's vibrant streets to try fish, chips, and hearty Irish stew. Be sure to try Dublin's famous pint of Guinness as well.
Although hotel and airfare rates are the most expensive from June through August, it is still the best time to experience the city because of its warm temperature and streets filled with festivals which you'll surely enjoy.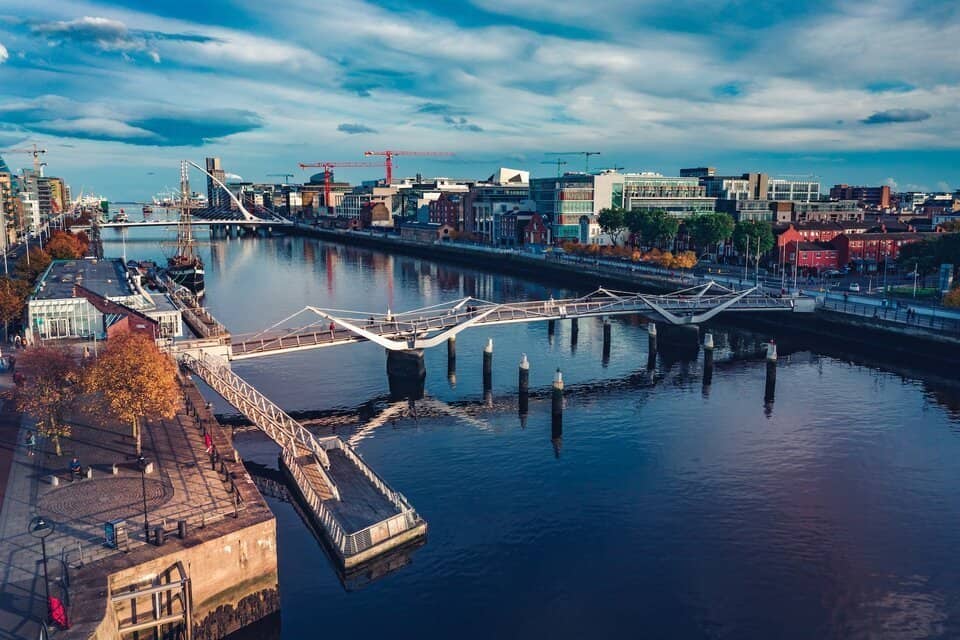 9. Barcelona, Spain
The city of Barcelona is one of the best places to travel with friends in Europe to experience traditional Spanish food, stunning architecture, and fun-filled activities.
Some notable attractions include the world-renowned Sagrada Familia and Park Guell, the historic Gothic Quarter, the La Boqueria market, the Picasso Museum, and the Joan Miro Foundation.
Other tourist activities you can engage in include relaxing on the beach, exploring the city on a cable car, cheering on FC Barcelona at the iconic Camp Nou Stadium, and a thriving cultural scene, with live music and flamenco shows, among other things, to enjoy after dark.
The ideal time to visit Barcelona is between May and June, when temperatures vary from the low to mid, and many festivals celebrate the beginning of summer.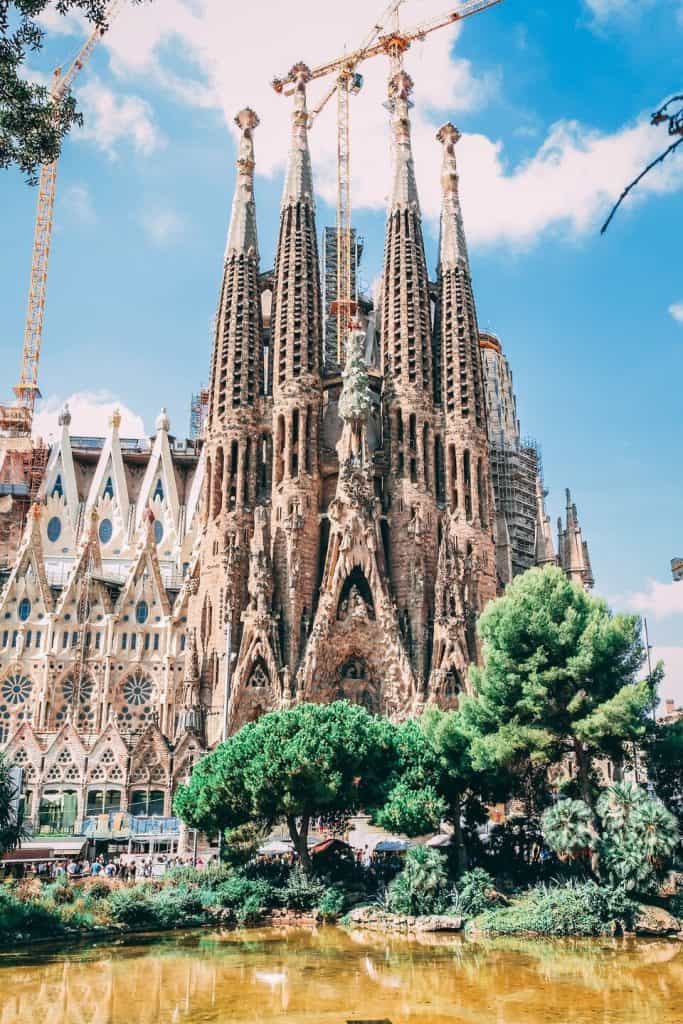 10. Budapest, Hungary
Budapest is one of the cheap holiday destinations for young adults where you can experience Europe's rich culture, architecture, and best-of-the-best spas in the world.
Among the many things to do in Budapest are taking a stroll along the Danube River, checking out Buda Castle and the Fisherman's Bastion, soaking in one of the city's famed hot spas, checking out the Hungarian Parliament Building, and feasting on their famous goulash and chimney cake.
To end the day, take a sunset river boat and admire the city's skyline from a new perspective.
Spring and early autumn are the finest times to visit Budapest, but summer is the peak season for tourism.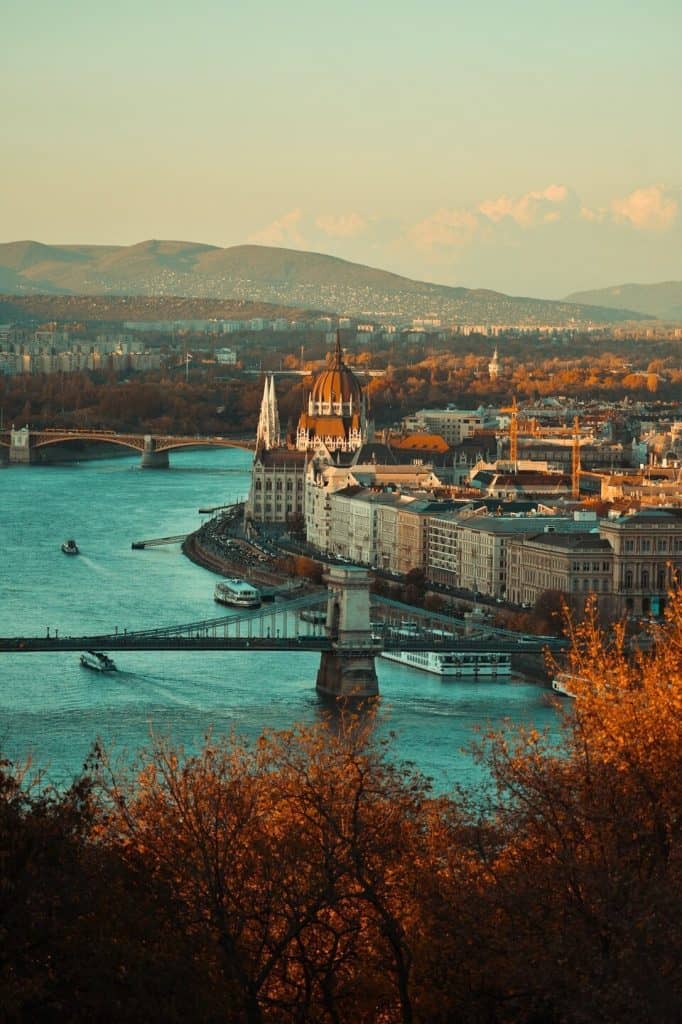 11. Edinburgh, Scotland
The city of Edinburgh in Scotland is alive with history and culture. At the top of your trip should be a visit to Edinburgh Castle, a stroll down the Royal Mile, the Scottish National Gallery, and a look around quaint Stockbridge and Dean Village.
You should also look at the city's underground vaults, climb up Arthur's Seat for sweeping views of the city, and stroll through the city's lively nightlife districts like the Grassmarket and the Old Town.
Your Edinburgh trip would only be complete with trying local fares like haggis, neeps, and tatties.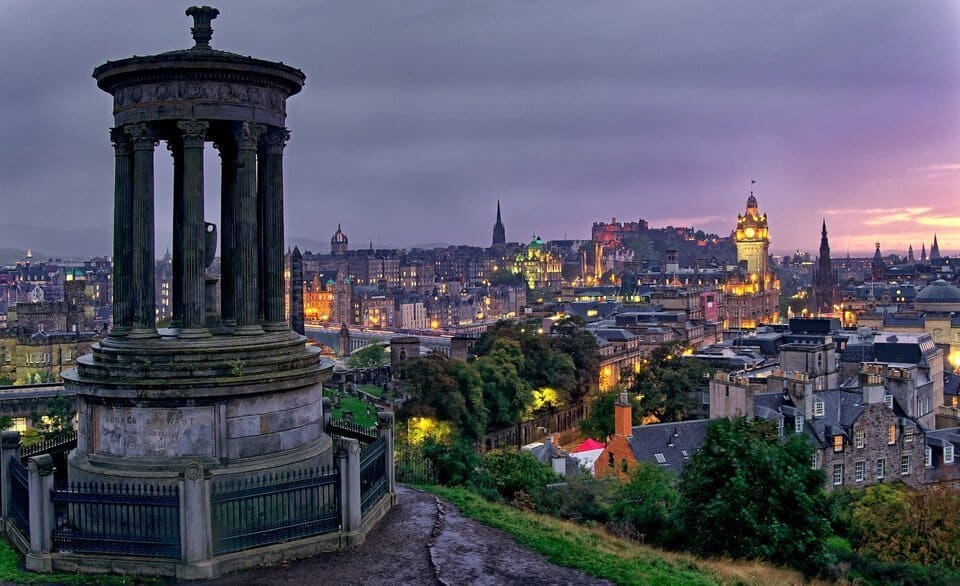 12. Rotterdam, The Netherlands
Rotterdam is Netherlands' largest city and a bustling metropolis renowned for its cutting-edge buildings and rich cultural offerings.
The famous Cube Houses, the Museum Boijmans Van Beuningen, the lively Markthal, and the vistas from the Euromast Tower are just a few of Rotterdam's major attractions.
April through October are ideal for a trip to Rotterdam due to the pleasant temperatures and abundance of outdoor activities.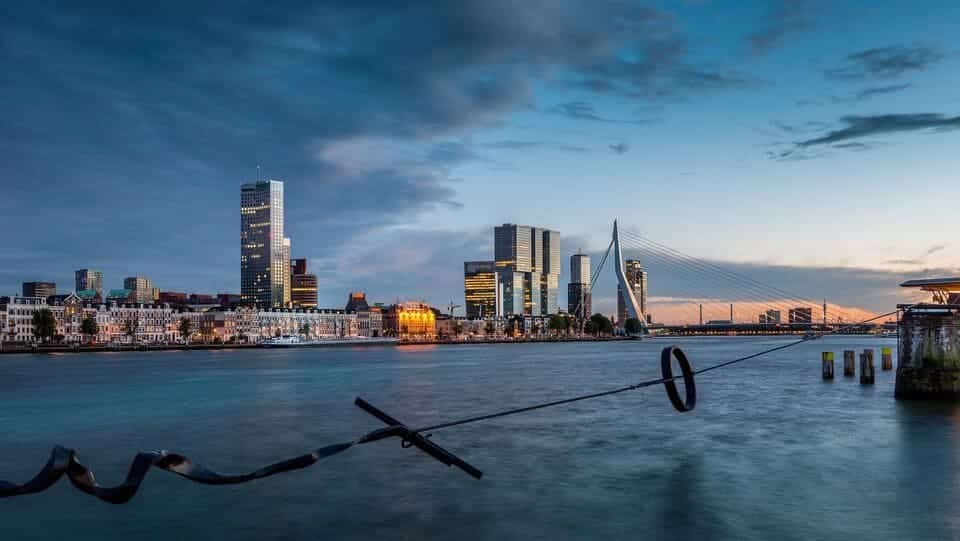 13. Lisbon, Portugal
Lisbon, Portugal, has been awarded by World Travel Awards as Europe's Best City Break Destination, rich with history, architecture, and food.
Historic sites like the Jerónimos Monastery and the Belém Tower, as well as the lively neighborhoods of Alfama and Bairro Alto, are just a few of the many attractions in Lisbon, Portugal.
In addition to visiting the city's museums and galleries, you may sample authentic Portuguese cuisines like Pastel de nata and Peixe Grelhado.
April through June and September through November are the best months to visit Lisbon because of the pleasant weather and smaller crowds.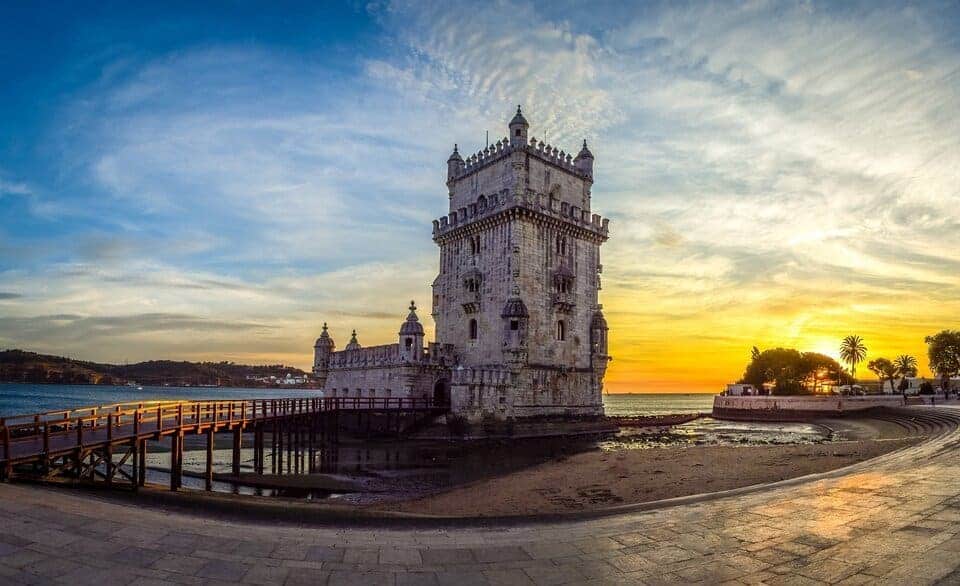 14. Reykjavik, Iceland
Iceland's capital city, Reykjavik, offers a lot of fun and great activities. The historic Hallgrimskirkja cathedral, the state-of-the-art Harpa performance center, and the world-renowned Blue Lagoon geothermal spa are famous places in Iceland.
To learn more about Icelandic history and culture, the best places to explore are the National and the Saga Museums, where you can see a lot of objects dated 1200 years ago.
If you're visiting in the summer, go on whale-watching tours, and take bike rides and hikes, while if you want to visit during winter, you can witness the stunning Northern Lights.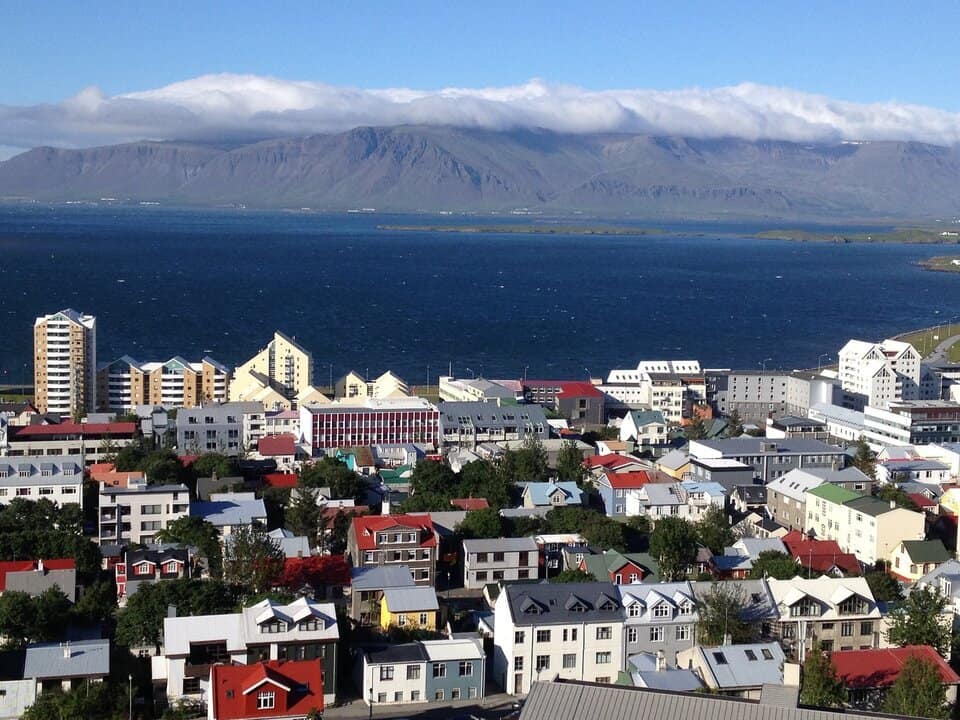 15. Nice, France
Nice, France, has attracted tourists worldwide due to its Mediterranean beaches, picturesque neighborhoods, exceptional museums, and fine wines.
A few spots you should visit are:
The old town of Vieille Ville.
The Baie des Anges beaches.
Castle Hill Park overlooks the city's coastline.
The seaside boardwalk of Promenade des Anglais.
The city's cultural center, Place Massena.
The ideal time to visit Nice is during the shoulder season, from September to October, or between mid-March and April when hotel rates are at their lowest.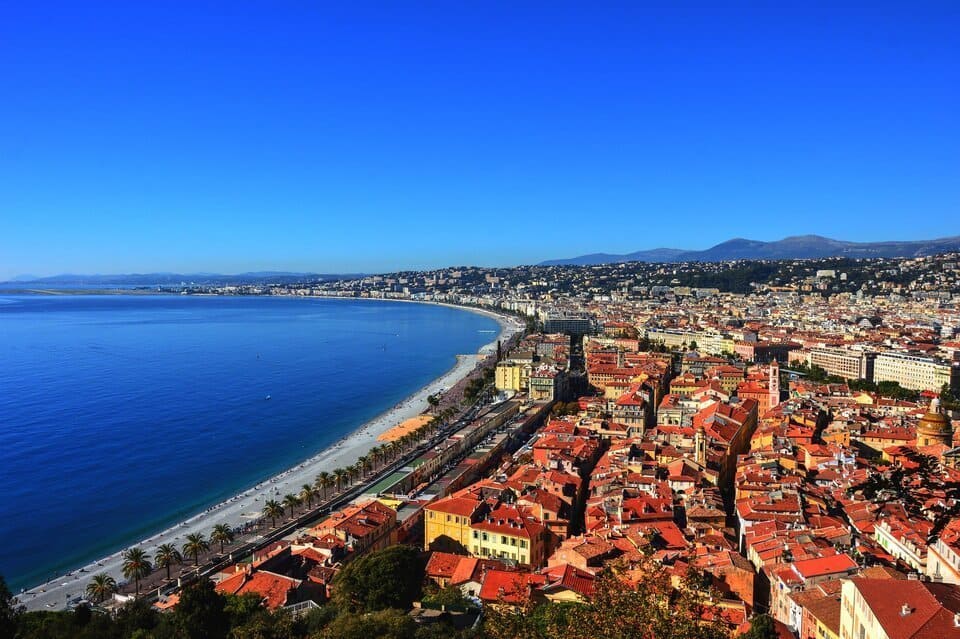 16. Dubrovnik, Croatia
Croatia's Dubrovnik is a gorgeous coastal city known for its ancient architecture, crystal-clear waters, and Game of Thrones filming locations.
The old city walls, Stradun Boulevard, the Rector's Palace, and the Dubrovnik Cathedral are all must-sees. For a unique experience, you may take a cable car ride to the top of Mount Srd, providing panoramic views of the city and surrounding islands.
You may also visit the adjacent Lokrum Island, the Elaphiti Islands, to savor the local seafood, wine, olive oil, and exciting nightlife.
Visit Dubrovnik from May to September, where the weather is bright and sunny, to enjoy the beaches, water sports, and many more outdoor activities.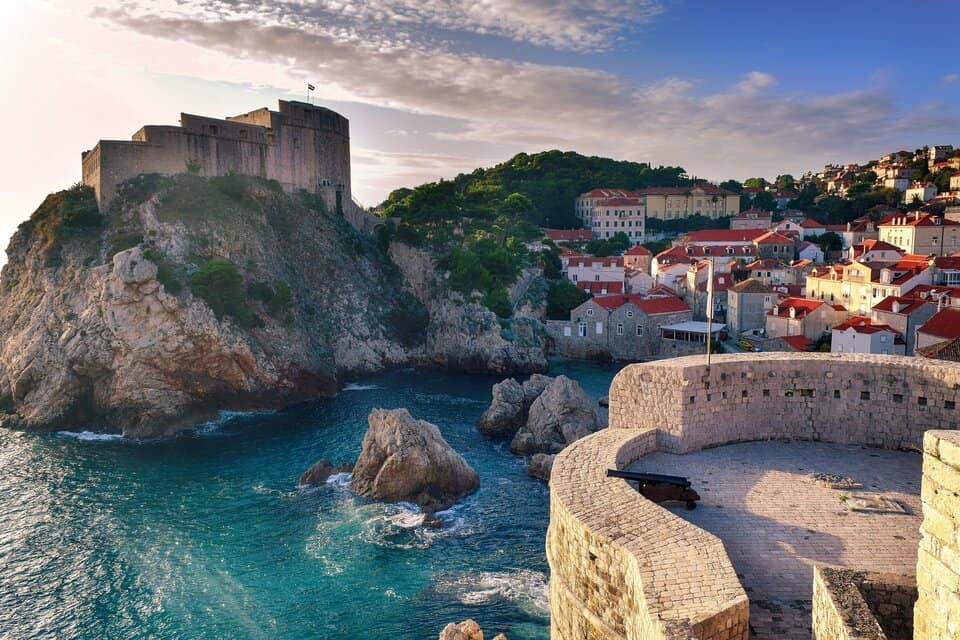 17. Ibiza, Spain
Ibiza, Spain, is renowned for its beautiful beaches, active nightlife, and fascinating history.
Some worth-seeing sites are The Dalt Vila (Old Town), Es Vedra Island, the Hippy Market in Punta Arabi, Portinatx Beach, and Sant Josep de Sa Talaia, to find the most scenic places in Ibiza.
May through October, when the weather is bright and sunny and the party season is in full flow, is the most fantastic time to visit Ibiza.
If you prefer a more relaxing and quiet experience, going in May or September may be a better alternative because crowds are smaller and rates are often lower.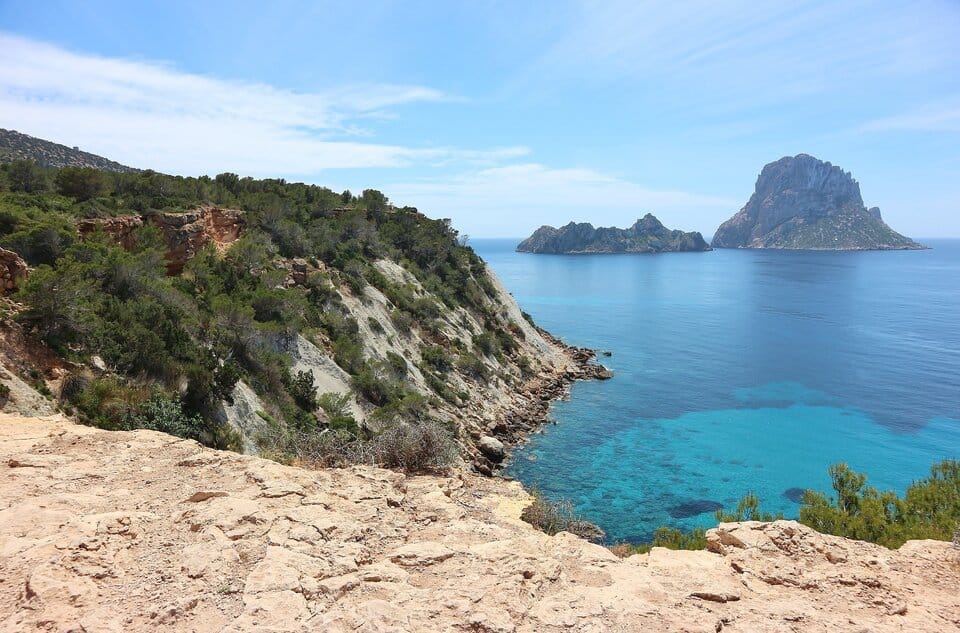 18. Copenhagen, Denmark
You can enjoy numerous activities in Copenhagen, Denmark, including visiting Tivoli Garden Amusement Park, the Nyhavn waterfront district, and the National Museum of Denmark.
You can also take a canal tour to explore the city's stunning skyline and look at the most notable sites like the Copenhagen Opera House, the Black Diamond Library, and the Little Mermaid statue.
The summer months of June to August provide warm weather and long days, making them perfect for outdoor activities. However, these months are also peak tourist season, which means more incredible people and higher expenses.
Alternatively, the shoulder months of May and September provide milder weather, fewer crowds, and lower pricing.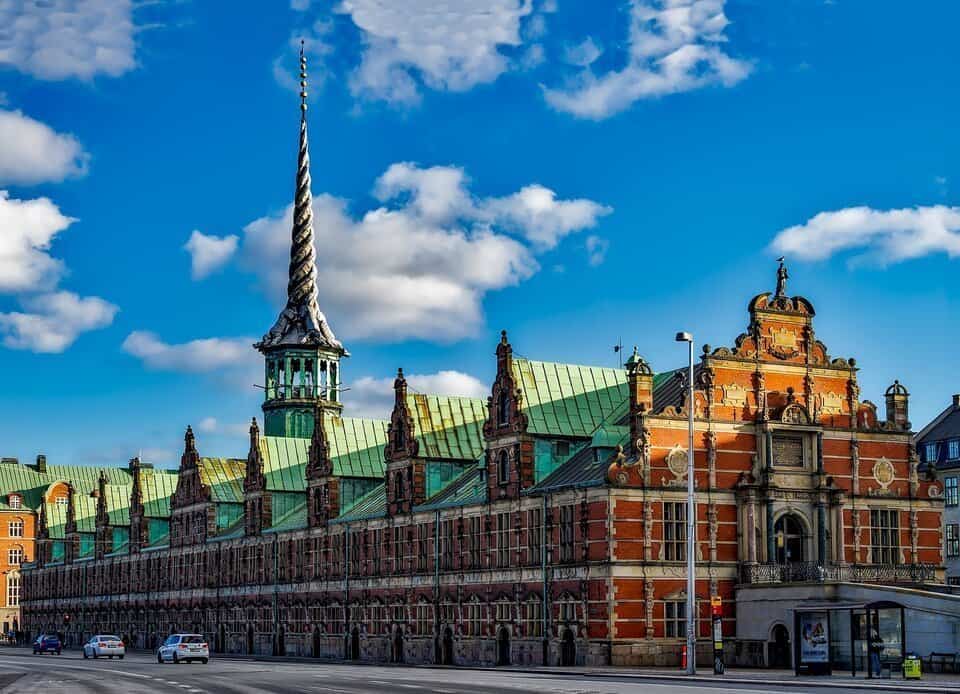 19. Greek Islands, Greece
Santorini, Mykonos, Crete, Rhodes, and Corfu are some of the most popular and worthwhile Greek islands to visit in Greece.
Exploring ancient sites, meandering through magnificent landscapes, lying down on beautiful beaches, and indulging in delicious Mediterranean cuisine are just a few of the activities that make the Greek Islands one of the best holiday destinations for young adults.
May and September are ideal for visiting the Greek Islands, where the weather is moderate, and the crowds are lighter, making exploring the islands and enjoying their beauty simpler.
Furthermore, costs for lodging and activities are often lower than during the high summer months.
20. Oslo, Norway
Oslo, Norway, is one of the best holiday destinations for young adults, offering urban experiences and stunning natural beauty.
The Viking Ship Museum, the Munch Museum, the Royal Palace, the Oslo Opera House, and the Holmenkollen Ski Jump are all must-see attractions in the city.
Visiting the Grünerløkka and Aker Brygge neighborhoods are also worthwhile, as they have trendy pubs and restaurants for nightlife.
From June to August, you can enjoy trekking in the neighboring forests and islands, swimming in the fjords, and outdoor music festivals.
If you love skiing, snowboarding, and ice skating, go to the city during winter, from November to March.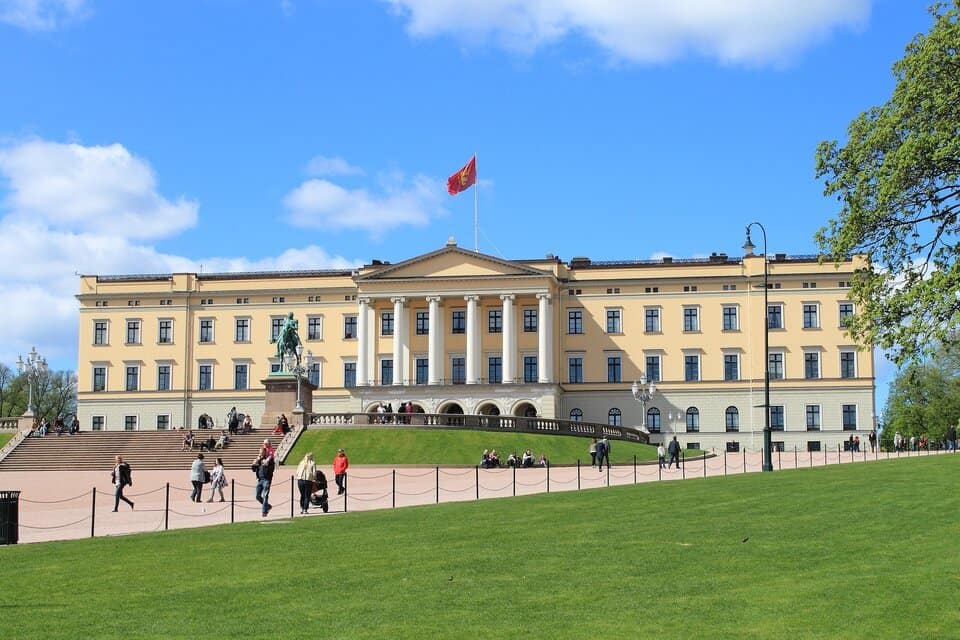 21. Riga, Latvia
Latvia's capital, Riga, is a gorgeous cultural European city and the perfect cheap holiday destination for young adults.
Some of the most popular destinations are the UNESCO World Heritage-listed Old Town, where you can take a private walking tour, Art Nouveau Quarter, with approximately 800 gorgeous buildings, and the famous freedom monument standing 42 meters towering over the city.
Riga Central Market, Riga Art Space, and Daugava River boat tours are also famous tourist spots perfect for families and kids.
It is best visited from June to August when the weather is nice and there are many outdoor activities and festivals. However, shoulder season months like May and September are less crowded and cheaper.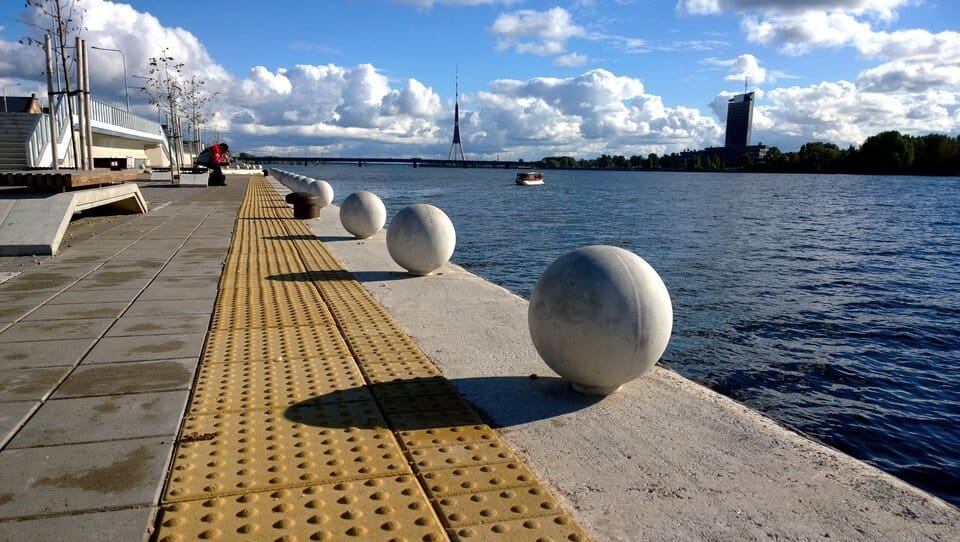 22. Paris, France
Paris has some of the most beautiful places in Europe in summer, like the Paris-Plage beach, the Seine River cruise, the cafe terrace, and of course, nothing beats the beauty of the Eiffel Tower.
Paris has stunning architecture, art, culture, and history, and it's shown with the world-renowned Louvre Museum, Versailles Gardens, Champs-Elysées, and many French restaurants serving unique French cuisine.
April to June and September to November are the best times to visit Paris due to the warm weather, fewer tourists, and reduced pricing. With many outdoor events and festivals, these months let you live like a Parisian.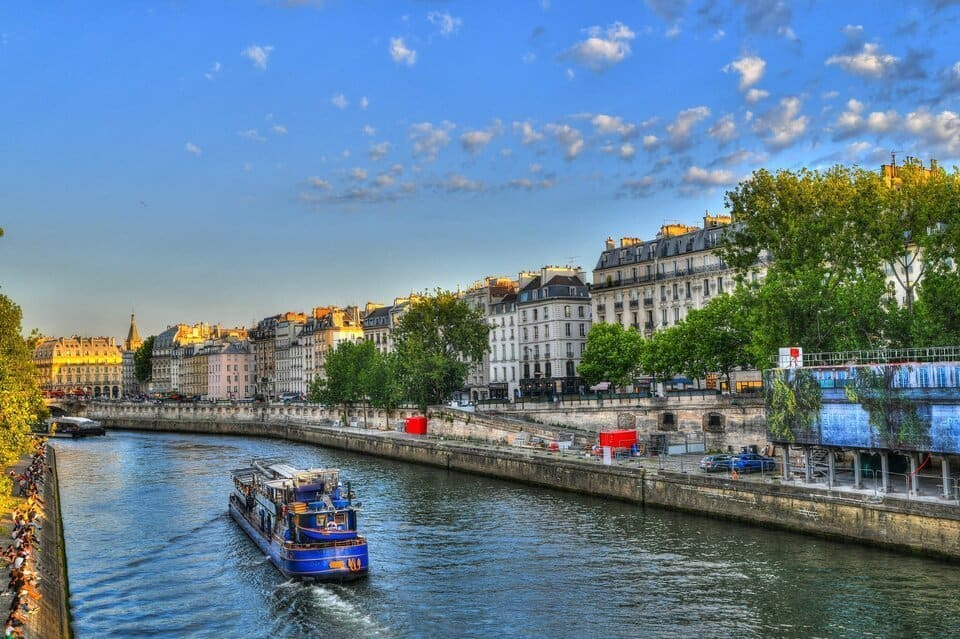 FAQs
Which European country is best for young adults?
In Europe, Germany stands out as the finest place for young adults. In addition to its fantastic nightlife, architecture, greenery, and activities, the country also offers relatively low costs.
What is the most relaxing city in Europe?
Depending on one's values and interests, young adults can find excellent prospects in several European countries. However, nations like Germany and Sweden attract many young people because of their robust economies, good quality of life, ideal education systems, and thriving cultural scenes.
What is the safest European country to visit?
It's tough to pinpoint the safest European country to visit because safety is affected by various factors, such as crime rates, natural disasters, and political stability. On the other hand, countries such as Iceland, Norway, and Switzerland constantly score high in terms of safety and security by many organizations and travel experts.
Which European country has the nicest people?
Happiness and friendliness surveys consistently place Portugal, Ireland, and Finland at the top. It's essential to remember that one's encounters and impressions of others will likely vary.