As the fourth largest continent, I bet you'll have the most exciting outdoor adventures in the continent of extremes, South America!
To name a few, South America has the world's driest place Atacama Desert, the most prominent Amazon rainforest, both the largest salt flat, Salar de Uyuni, and the highest capital city La Paz in Bolivia, and the tallest waterfall, Angel Falls, in Venezuela.
Although there are just 12 sovereign states on the continent, I give you the eight best countries to visit in South America this year!
Key Takeaways:
Brazil, Ecuador, Peru, Colombia, Argentina, Chile, Guyana, and Bolivia are the eight best countries to visit in South America.
The best time to visit South America depends on the country you are visiting. However, most tourists favor going in September, October, and November.
Some of the best cities to visit in South America are Cancun in Mexico, Buenos Aires in Argentina, and Rio de Janeiro in Brazil.
Best Countries To Visit in South America
1. Brazil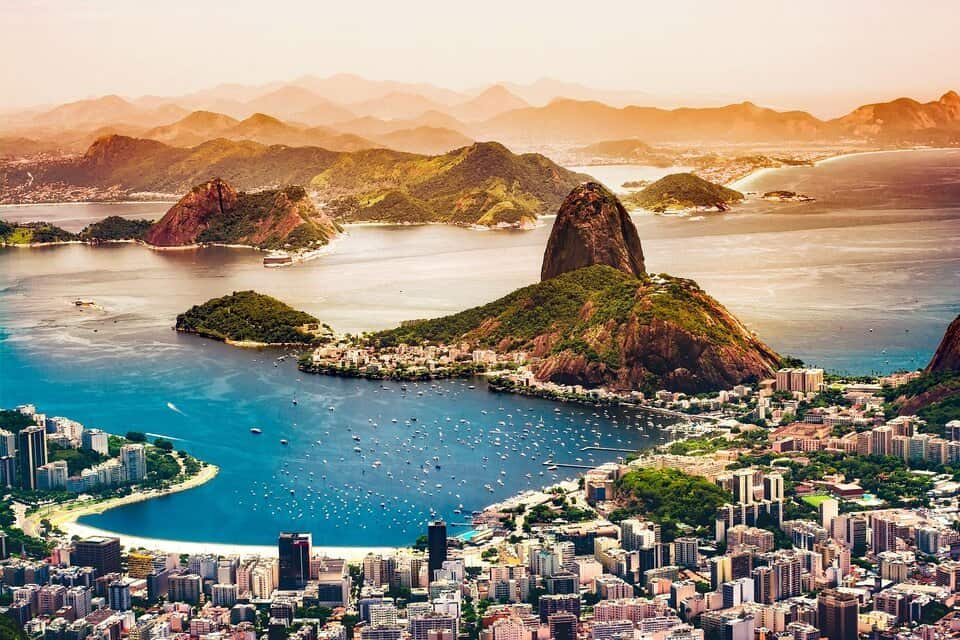 The largest among the South American countries covering almost half of the continental area, Brazil is a package for a holiday destination or a week getaway!
Brazil has some of the most beautiful places in South America, from its long stretches of beaches and beautiful natural landscapes to its stunning churches and monuments, futuristic architecture, and UNESCO World Heritage sites.
For an exhilarating view of Brazil's capital Rio de Janeiro, climb up the 709-meter-high Tijuca National Park to see one of the most famous statues in the world, Christ the Redeemer. Another great contender for beautiful views of Rio and its harbor is through the cable car ride between Morro da Urca and the famous Sugar Loaf.
If you're a nature lover, the sight of some of Brazil's wonders is a treat to the eyes, including the Iguazu Falls, the white sand beaches of Ipanema, the river channels of the Amazon Rainforest, and the silver sands of Porto de Galinhas.
If you're a big city person, don't worry as there are a lot of top-rated city attractions that you can wander through, including colorful Salvador's Pelourinho for, a UNESCO site and churches, the futuristic architecture of Museum of Tomorrow, Brasilia's Modernist Architecture, and Museu Oscar Niemeyer.
2. Ecuador
Second on the list is the country paradise named after the imaginary equatorial line, Ecuador, which is in the middle of the world. Ecuador has some unique places to visit in South America, boasting its ecologically diverse surroundings, from mountain ranges, rivers, beautiful islands, coastal lowlands, and jungles to exceptional fauna and so much more!
One of the most sought-after by tourists is the Galapagos Islands, where you can see a lot of fauna, flora, and unique scenery. There are giant tortoises, rare bird species, Galapagos penguins, albatross, finches, and an active volcano to see. Moreover, there are many other
If you're looking for something unique and thrilling, try out the Devil's Nose or the La Nariz Del Diablo, which is a train zigzag ride climbing up a mountain, hiking and swimming on one of the Baños de Agua Santa's hot springs, seeing some active volcanoes up close at Cotopaxi and Cajas National Park, and experience some jungle excursions in Tena, Amazon.
Never miss out wandering around Ecuador's Historic Andean Capital, Quito, and the city of Cuenca, with many preserved colonial architectural buildings, arts, crafts, and clothing.
If you haven't seen an Alpaca or a llama before or would like to glimpse the adorable blue-footed boobies, head over to Ecuador now!
3. Peru
With Peru's breathtaking landscapes resonating with cultural heritage and architectural significance, "The Land of the Incas" is undoubtedly included in the top ten must-see in South America!
The first thing on the list when you visit Peru and well-recommended by travelers is the "Lost City" Machu Picchu, a UNESCO World Heritage Site and one of the Seven Wonders of the World. It is an ancient city seating 2400 meters ASL but only allows a few limited visitors daily.
But if you're an adventure junky, there is so much more than this ancient ruin! There's the Colca Canyon, two times deeper than the Grand Canyon, the gram-worthy and colorful Rainbow Mountains, the engraved Nazca lines, which you can only view from above the sky, and the sand dunes near Lima city.
For more nature experience, visit the famous Lake 69, with glacier-coated mountains and turquoise blue lake water, and the Amazon jungle, where you can tour through a boat ride.
4. Colombia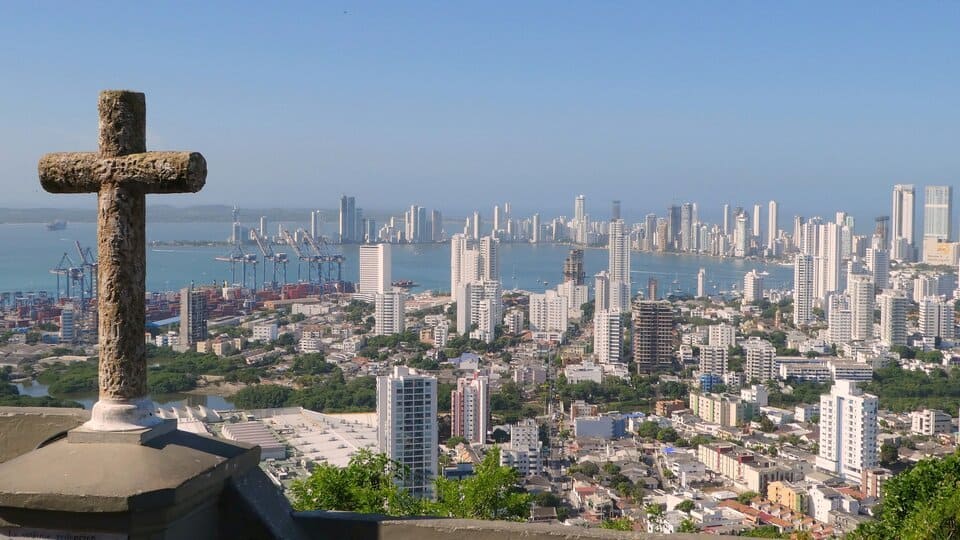 Colombia is one of the best countries to visit in South America, not just because of the beautiful coasts, the wildlife, and the Colombian architecture, but because of how warm and hospitable the people are. These people energize the cities in the country, making it one of the best country in South America to live in.
The world-renowned luxury and lifestyle travel magazine Conde Nast Traveler included several parts of Colombia on its list of 50 Most Beautiful Places in South America. These include the Tayrona National Park, Las Lajas Sanctuary, Cartagena Colombia, Spain Library Medellin, Caño Crystals, and Mount Monserrate.
More than these top-rated attractions, you can engage in many heart-pumping activities, from kayaking, surfing, and diving, to rock climbing and trekking. It is also a country of celebrations, so make sure you plan on experiencing one of the famous festivals like the Manizales Fair Flower Festival, Cali's Fair, and Barranquilla's Carnival.
5. Argentina
Prepare yourself to be mesmerized by the stunning beauty of Argentina, one of the unique places to visit in South America. You can start your journey at the unrealistic beauty of the UNESCO World Heritage site of Iguazu Falls.
After that, you can head to Buenos Aires, the capital city known for its lively dance and music culture. Lastly, you can finish your trip to Argentina with a sip of high-quality wine at Argentina's Wine Capital, Mendozas, while admiring the picturesque mountain views.
6. Chile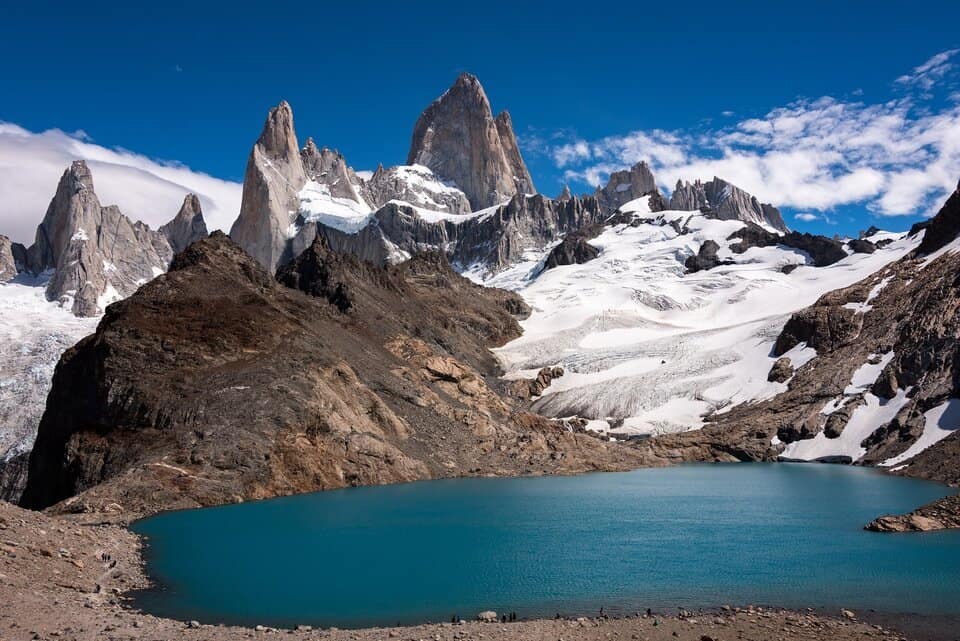 If you are looking for a destination full of adventure and outdoor activities, Chile is perfect for you to visit. Start your journey with Pucon's heart-pumping activities like skiing and hiking, and end your day with a relaxing Hot Spring bath.
For a more relaxed activity, visit the Historic Quarter and the Atacama Desert for a romantic stargazing date.
Finish your journey in Chile at Torres del Paine National Park and experience the diverse wildlife and breathtaking views.
Of course, you should never miss out on seeing the famous colossal stone figures at Rano Raraku Easter Island, the majestic marble caves, the dramatical aura of Valle de La Luna, and the bustling Valparaiso.
7. Guyana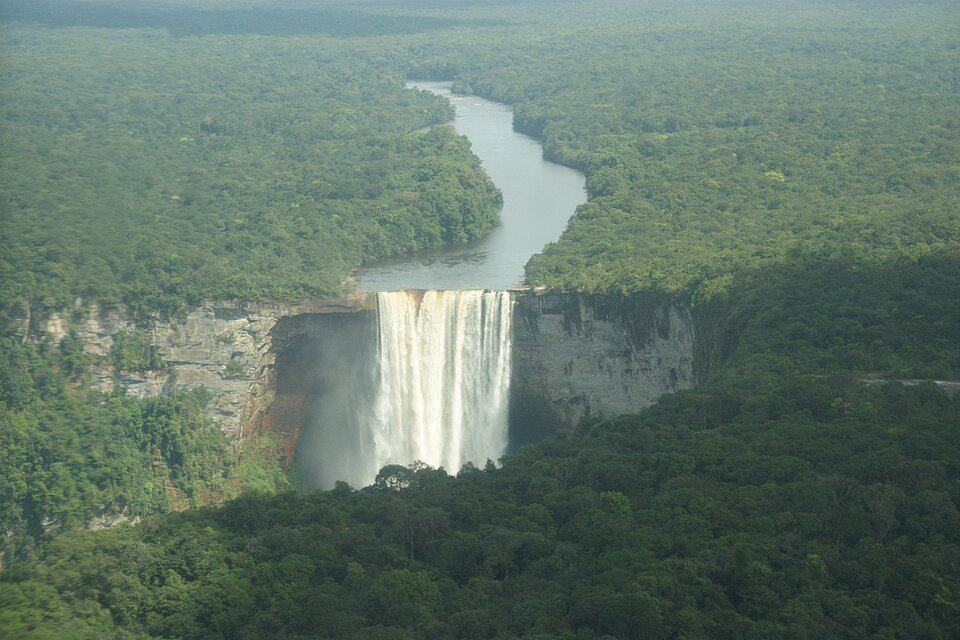 Gayuna is a place beaming with life and adventure waiting for you! Visit the Kaiture Falls, one of the world's largest single-drop waterfalls. Its beauty captivates a lot of tourists, even Prince Harry.
You can also explore the Amazon Forest under a guided tour for wildlife spotting. Here you can see numerous wildlife, including jaguars and giant otters. Overall, Guyana offers an unforgettable experience.
8. Bolivia
Even Though Bolivia is landlocked, it is still a bucket list destination among South American countries due to its jaw-dropping attractions and adrenaline-pumping activities you can try.
Some topping the list of things to do in Bolivia is to experience the Salar de Uyuni, the largest salt flat in the world, biking down the treacherous Camino de la Muerte, and sightseeing diverse wildlife at Madidi National Park.
Moreover, as the most beautiful country in South America to offer such unique topography and one-of-a-kind markets, don't miss out on visiting the highest city in the world, the cultural city of La Paz.
Your day will be packed with so much excitement within the city by shopping at Witches Market, hiking the Valley of the Moon, riding the Mi Teleferico, and visiting the mysterious ruins at Tiwanaku.
What is the Best Time To Visit South America?
The best time to visit South America depends on the country you plan to visit. It is best to visit Brazil and Argentina from December to February during summer, while it is highly suggested that you must see the Amazon Rainforest from June to August when the season is dry to enjoy their outdoor activities.
Travelers suggest the most favorable are during September, October, and November. Still, research the specific country or region you plan to stay in to have a great time and enjoy the activities you plan to do beforehand.
What Are the Best Cities To Visit in South America?
South America is brimming with beautiful landscapes, culture, and celebrations not likely seen in other parts of the world. With that, there are hundreds of best cities to visit in South America, including Cancun, Mexico, which according to Statista, had 6.15M visitors in 2019 alone. The city is the center of the Mexican Caribbean, exceedingly famous for its Mayan ruins, white sand beaches, and crystal clear waters.
Of course, the travelers' favorite nowadays, Buenos Aires in Argentina, is a city that is no kidding, a must-visit in South America. As the 2nd largest city is dubbed the "Paris of South America," there is so much architecture to see, including the Plaza de Mayo with delightful old colonial buildings. Beautifully designed and colorful museums, cemeteries, the Colon Theater, and cathedrals exist.
If you are adventurous and like to be out there in the open, Rio de Janeiro is one of South America's best cities to visit. Visit the beautiful stretch of sandy beaches like Ipanema and Copacabana Beaches.
Climb up the iconic Christ the Redeemer, watch the live shows of Brazilian samba and folklore, and experience the Sugarloaf cable car ride.
FAQs
What is the best country in South America to live in?
Because of their political stability and impeccable educational system, Chile and Uruguay are some of the best countries in South America to live in. But remember that your priorities and preferences should always be the reason for your choice.
What is the most beautiful country in South America?
As cliche as it sounds, Beauty is always in the eye of the beholder in determining the most beautiful country in South America. However, many tourists worldwide consider Peru the most beautiful country in South America, with its unique and breathtaking landscapes through the picturesque beauty of Machu Picchu and the diverse life of the Amazon Forest. There is no question why it captivates millions of tourists.
What is the safest country in South America to visit?
Uruguay is considered the safest country to visit in South America. It is known for its hospitality and inclusivity for all types of tourists, especially on how warm they welcome their guests. Lastly, they also have a meager crime rate, a significant factor in having a fun and unforgettable trip.
What is the cheapest South American country to visit?
With its budget-friendly activities and accommodations, Bolivia is one of South America's best or cheapest countries to visit. Another thought contender is Paraguay, with its relatively low accommodations and travel rate.
Don't forget to Pin this image for your future reference!
Related: