Getting ready for your upcoming flight?
Make your journey smoother with these useful airport tips and hacks.
From packing your carry-on wisely to booking flights for off-peak times, we will share a number of international airport tips to make your travel experience more enjoyable.
Whether you're a seasoned traveler or a first-time flyer, these suggestions will help you navigate the airport with ease.
Key Takeaways
Check in online before your flight to save time and secure your seat. This helps you skip long check-in lines.
Dress comfortably and wear slip-on shoes for easy security checks. This simplifies the security screening procedures.
Arrive early at the airport to account for security lines and potential delays.
Get travel insurance to protect yourself from unforeseen travel mishaps. Having travel insurance offers peace of mind and financial security during your journey.
Airport Tips for First-Time Flyers
If you've never flown before, going to the airport can be confusing and scary. Don't worry; with a few tips and tricks, you'll be ready to go.
1. Check-In Online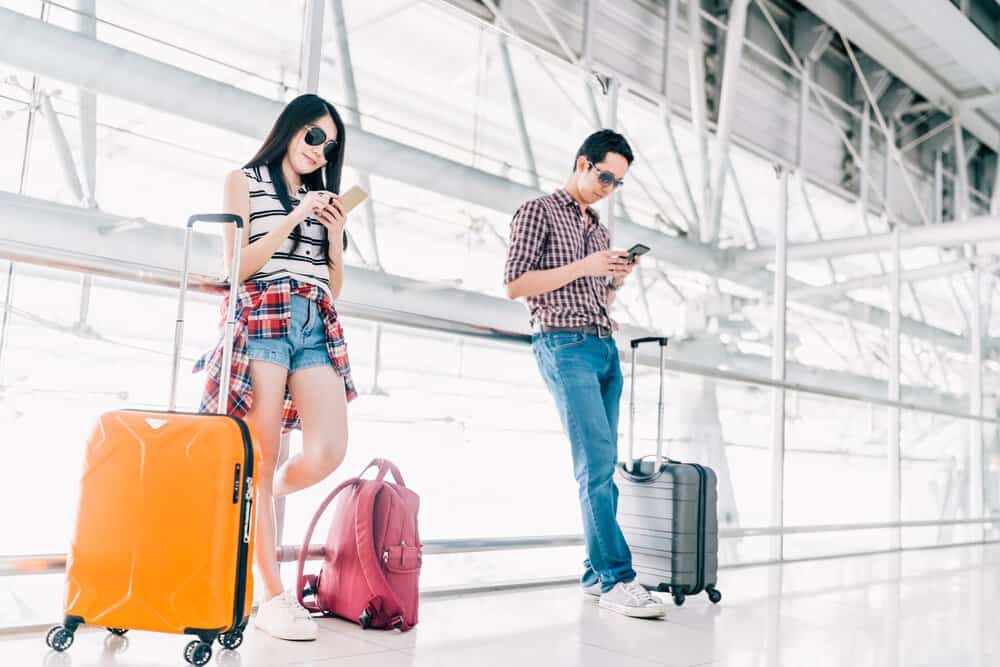 Make your airport trip easier by checking in online before you get there.
Many airlines have an online check-in option where you can choose your seat and get an electronic boarding pass.
But just because you've checked in online doesn't mean you're already done, because if you have suitcases with you, you'll still need to check them in separately.
So, make sure you factor in some extra time to handle that before your flight.
2. Dress Comfortably
Wear comfortable clothes to the airport instead of fancy ones. A good example is those loose-fitting clothes that let you move easily.
When it comes to footwear, slip-on shoes are best, as they make it easy to go through security.
3. Arrive Early
Get to the airport with lots of time to spare. This will allow you to find your gate and go through security without rushing.
The result is that It helps you feel less stressed and makes for a better start to your trip.
4. Get Travel Insurance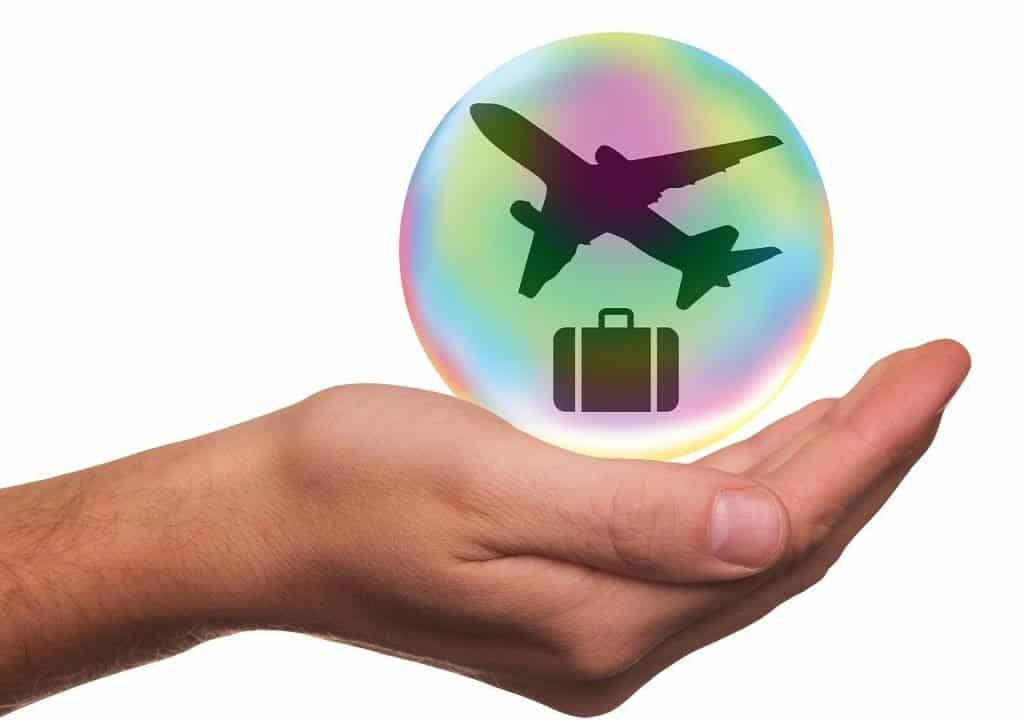 Buy travel insurance to keep you safe on your trip. It helps if things go wrong, like flights getting canceled, your bag getting lost, or you falling sick.
Experts even recommend that you buy travel insurance soon after you book your trip and make deposits. This ensures that you have maximum coverage and can choose from any optional upgrades available.
Even if you haven't fully planned your trip or make changes later, you can adjust your insurance policy to match these changes.
So, don't wait to get travel insurance; get it as soon as you make your initial trip deposits.
5. Know the Dimensions and Weight of your Luggage
Before you leave for the airport, look up your airline's rules about how big and heavy your suitcases can be.
There's a rule called the "piece concept when you fly within, to, or from Canada and the US.
This rule tells you how many bags you can bring with you on the plane.
Most of the time, you can bring two bags per person, and each bag can weigh up to 70 pounds and be no bigger than 62 inches long (height plus width plus length).
6. Pack Your Carry-On Wisely
When you pack your carry-on, put in what you need to stay comfy and entertained on the plane.
This could be medicine, a fresh outfit, personal hygiene products, or anything important to you.
Also, carry-on baggage restrictions can differ among airlines, depending on your seat type, and the plane's size.
Usually, your carry-on baggage should be no longer than 22 inches (56 cm), no wider than 18 inches (45 cm), and have a depth of 10 inches (25 cm).
Take note that some airlines also limit the weight of your carry-on baggage, usually starting at 11 pounds (5 kg).
7. Bring Snacks
Airports can be expensive, and food choices might be limited.
To save money and keep hunger away, bring some easy-to-carry snacks like granola bars, nuts, or dried fruit.
These will come in handy while waiting for your boarding announcement.
8. Bring a Portable Charger
It's important to stay connected while you travel, especially if you're going somewhere new.
So having a small rechargeable battery or power bank to charge your phone is essential.
But remember that you can only bring spare batteries and power banks in your carry-on bag.
And you need to make sure that it's not damaged or recalled in order to do so.
9. Bring an Empty Water Bottle
Drinking enough water is important when you're flying, but you don't need to buy costly bottled water at the airport.
Bring an empty water bottle with you and fill it up after you go through security.
10. Pack Electronics in an Easy to Reach Place
When you go through security, you have to take your electronic stuff out of your bag so they can check it.
Put all your tiny things, like electronics and liquids, in little containers in an easy-to-reach part of your carry-on bag.
This will make things easier and faster.
11. Bring Hand Sanitizer
Airports and planes can be full of germs, so the TSA lets you bring hand sanitizer in your carry-on bag.
But it needs to be in a small container, no bigger than 3.4 ounces (100 milliliters), for it to be allowed.
12. Make Your Checked Luggage Stand Out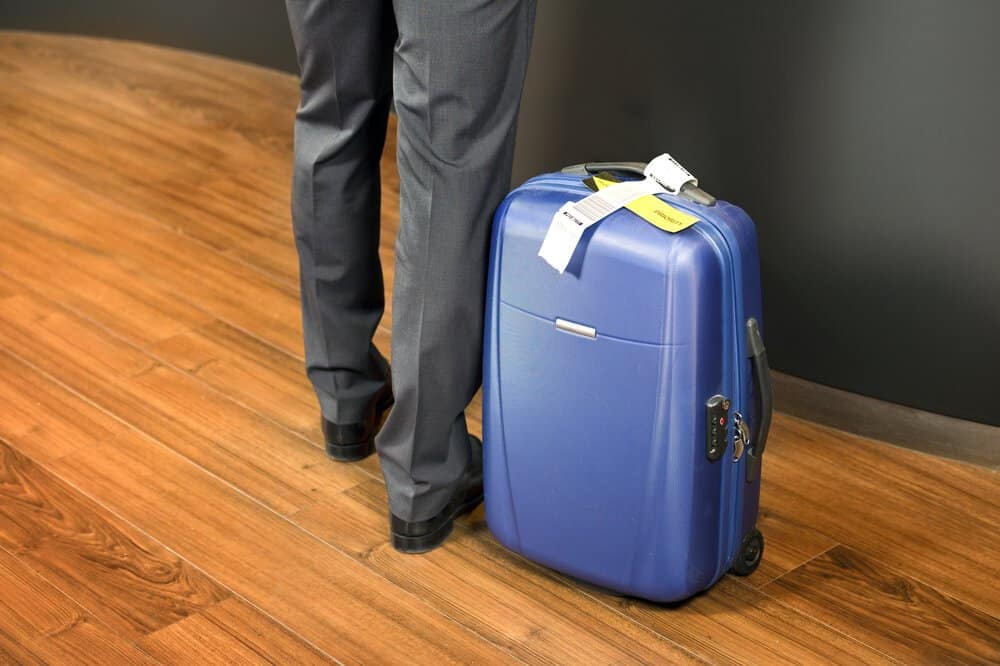 Finding your luggage on the carousel at the airport can be hard, especially if it looks like everyone else's.
If you're a first-time flyer, you might not know how important it is to make your luggage stand out.
Don't fret, because using a colorful ribbon or special labels usually does the trick.
13. Get Global Entry or TSA PreCheck
If you travel a lot, joining a program called Global Entry or TSA PreCheck can save you a lot of time at airport security.
These programs give you a special lane where you can go through fast without taking off your shoes, computers, drinks, or coats.
This can save you a lot of time and make your trips much easier.
14. Put Non-Essential Items in Your Checked Bag
Going through security at the airport can take a long time, especially if you have lots of stuff in your carry-on.
If you're a first-time flyer, you might not know what you can and can't bring.
Thus, to avoid delays, make sure to put any sharp objects or water bottles greater than 100ml in your checked luggage instead of your carry-on.
15. Keep Your Passport and Boarding Pass Handy
As a first-time flyer, you might worry about losing your important documents.
To be safe and handy, always keep your passport and boarding pass in a fanny pack or cross-body bag that will always be with you so that retrieving them is easy.
16. Keep All Essentials With You on the Plane
Your checked luggage has most of your stuff, but you need to keep some things with you on the plane.
Among these are medicines, important papers, gadgets, and travel documents that should be in your carry-on bag.
That way, you'll still have these important items handy in the event that your luggage gets lost.
17. Book Flights for Off-Peak Times
Booking flights during off-peak times can mean shorter lines, fewer crowds, and even lower fares.
According to experts, booking flights during off-peak seasons (not during summer, Christmas, or New Year's) can lead to cheaper prices.
They also suggest that for international trips, it's best to book 2–8 months in advance.
During peak seasons, booking 3–7 months in advance for domestic flights and 4–10 months in advance for international ones will give you the best chance to score a good deal.
18. Don't Wear Eye Contacts
Long flights can be uncomfortable for people who wear contact lenses because of the dry air in the plane.
Wearing glasses instead can help prevent this dryness and irritation.
19. Check Your Flight Status in Real Time
Flight delays and changes happen often, and as a first-time flyer, you might not know how to check your flight status.
Checking your emails or the airport's website can give you the latest information about your flight.
20. Check for Compensation if Your Flight is Delayed or Canceled
Flight disruptions can be annoying, so you must know your privileges even as a first-time flyer.
If there are delays, cancellations, or overbooking, you might be able to get money, food, a place to stay, or a different flight in return.
It's always best to check with the airlines because the DOT does not require them to refund affected passengers caught in these scenarios.
FAQs
What do you have to take out of your bag at airport security? 
At airport security, you'll need to take out bigger electronic devices like laptops and tablets. 
You should also remove any liquid or gel containers bigger than 3.4 ounces (100 ml) from your bag.
What do you have to take out of your bag at airport security? 
Carry-on luggage is handy, but there are some things you can't bring for safety reasons. 
Things like sharp objects, matches, lighters, guns, and certain sports equipment are not allowed. Also, liquids over 3.4 ounces aren't permitted, except for medicines and baby formula.
Do you have to take phone chargers out at airport security? 
Most small electronic devices, like phone chargers, don't need to come out of your bag during security checks. But you need to take out bigger ones like laptops, tablets, and cameras and put them in a separate bin for checking. If you're not sure about any items, ask security.
What do you put in the tray at airport security? 
At airport security, you'll need to put some items in a separate tray for checking. Some examples of these are laptops, tablets, cameras, and any liquids or gels. Also, you may even need to put your shoes and jacket on a tray.
Related: